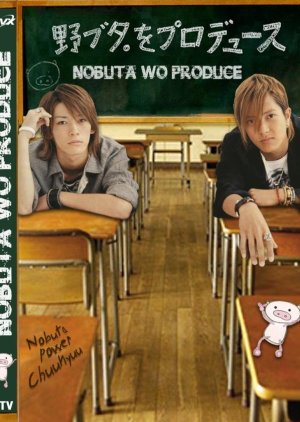 Nobuta Wo Produce Episode 2
(Secret) Master plan: Beautiful
---
---
Shuuji and Akira decide that it's time to cut Nobuta's hair and make her look popular and attractive. After her uniform has been ruined by someone from the school, she comes to school dressed in clothes from fashion magazines.
Nobuta Wo Produce Recent Discussions
Reactions
What would really make this awesome is if neither boy or Nobuko fell in love. If they just became friends.
I love the feeling of this drama and how it makes me smile. Especially as Akira decided to make the paint thing so popular! He's cool enough to do it and makes it a trend. I loved the mafia suit that one student painted on. >_< I also love that it shows the struggles of adulthood. That you can't just be yourself and you need to enjoy youth why you've got it.
Just like this has a classic anime feel I'm wondering if all the foreshadowing will lead to something sad. Such as Nobuko giving up and killing herself. Just something along those lines.
Either way I really like this drama so far and feel like it could really take off.
Was this review helpful to you?
Wow, this feels like a classic anime. Maybe that's just because I tend to like these kind of stories for my anime. Who knows? That said I like how Nobuko struggles with getting the courage to really accept getting "produced". I also like that it's this gradual thing and she's a work in progress.