Where to Watch Angel's Last Mission: Love Episode 19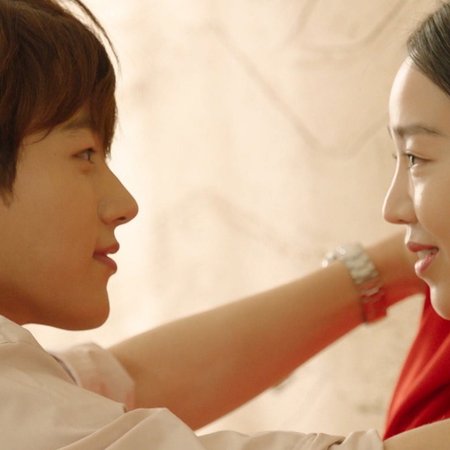 Angel's Last Mission: Love Episode 19
The Day Before the Audition
---
---
Hu gets to know that Kang Woo is the angel who loved a human. Yeon Seo asks Dan what is the story that he is hiding from her. Kang Woo gets to hear that Ru Na and Yeong Ja bought votes from the corps. Meanwhile, Yeon Seo keeps practicing her dance with Dan the day before her audition. (Source: KOCOWA)
Angel's Last Mission: Love Recent Discussions
Reactions
What dampened this episode was Yu Mi (the butler) not making sure she had all her bases covered. Like making sure that all the evidence was gathered in one place with multiple copies. Assuming that who ever killed Mr. Jo is out to get anyone getting close to the truth. Yu Mi now knows that there have been two major attempts on Yeon Seo's life. Not to mention all the little attempts. Or how about how Park Gwang Il. He is so afraid that something like an assassination is going to happen to him he's this paranoid jitterbox. Clearly Yu Mi and him need to think up some back up plans. Get their plans iron clad. So they might survive and just in case they don't it gets out anyway. I'm just so disappointed. I hat it when the "good guys" are clearly gonna lose because they can't think of worst case scenarios.
So Ni Na is just pining away and become jealous of Kang Woo's affection growing towards Yeon Seo. Ni Na sees it. Sadly I don't. There's all the stepping stones towards it. Apparently Yeon Seo's Gisele (crap I hope autocorrect didn't lead me wrong, it feels like it did) interpretation tipped him over the dead. While he looked and said he didn't like it. He ate it up hook, line, and sinker! Cause now he wants to live. Before he wanted to put Yeon Seo up on stage. Probably assuming that it would finally complete his mission and he could move on. Now he wants to live again, and Yeon Seo is the focus. I'm just not buying it! I want to! But what I want more is for Kang Woo and Ni Na to build up. These to characters are not being developed or used right!
I did like that Kim Dan and Kang Woo did have a proper face off. Kim Dan has to know now that Kang Woo is a fallen Angel. I like that Archangel Hu knows for sure. So it's clear that Deity is keeping his master plan close to his chest. Dan Kim and Yeon Seo keep dancing around THE SECRET. Kim Dan told Yeon Seo he met his father and he died. Her comforting despite his protests was moving. She knows there's more and she's being patient. I just hope it comes out soon! I'm super excited to see her win. Despite all the odds!
Was this review helpful to you?
Wow, the whole start of this episode was just magic. From Yeon Seo remembering their kiss. To her playfully bopping Kim Dan on the nose when she made him think she was gonna kiss him. Not to mention that whole stair scene! It was just the right of adorable new love, laughter and joy, and most importantly intensity. Um, wow. I love this light and playful L, but I think he'd be brilliant (not to mention as hot as all dramas!!) in an intense romance. Excuse me I just melted thinking about it. Mop and bucket please!