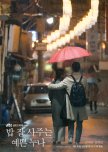 -both give off the same atmosphere
-both have an older woman/ younger man relationship
-both include romance
- same male lead actor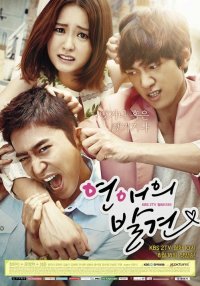 OSN is similar to DOR because both are on the verge of cheating or affair, or something like that...But I would say, its more of a change in feelings in long term relationships because it happens.

In OSN, the ML (male lead) is more laidback and was not aggressive pursuing the FL(female lead) when she said that she has a boyfriend and is about to get married. Since its ongoing, I have no further info yet as what will happen, but it seems like the FL will go with the ML but not sure yet at this point...ML is a new character in their FLs life, not a ex or a friend in the past.

In DOR, ML is aggressive in pursuing FL who is current in a deep relationship with boyfriend and almost getting engaged as well. But FL gets swayed with ML since they were ex lovers in the past.

Similarities are the current boyfriends of the FL's are awesome on the outside in terms of looks, money, occupation but had flaws to begin with. FL's begin to hesitate in their relationships when another man begins to show interest.