The website is currently undergoing maintenance. Sorry for the inconvenience.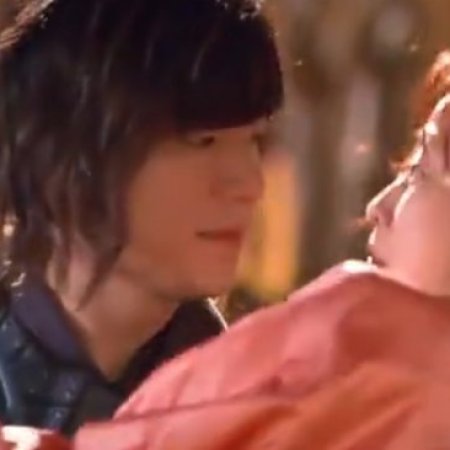 Faith Episode 2
---
---
Now that the Princess is out of danger, General Choi Young wants to return Doctor Yoo Eun Soo to where she belongs as he promised her. But King Gongmin has other plans for her and wants to keep her in Goryeo.
Faith Episode 2 Reviews
I loved the queen, she seems to be a wise women, i'm looking forward for her reaction in the next episodes.
And Choi Young :( i was dying when he was stabbed, but still i understand the Dr.'s behavior, oh my i can't imagine how scared she was!
Was this review helpful to you?
Okay this king is a big jerk, how can he order to keep the Dr., Ahhhh!!!
Was this review helpful to you?
The episode started of really really slowly but got better once the Doctor was captured. I'm starting to wonder how the rest of the drama is going to plan out: How's the romance going to fit into it all? :|
Was this review helpful to you?
The king and his man are so annoying in this ep. The doctor whines too much. Why didn't see run? I hope they build the characters to more realistic and less dramatic
Was this review helpful to you?
this episode is like who can you trust. cause of the lil girl who almost killed the queen, not the short king but the other king who is untrustworthy and now eun soo has stabbed choi young. wow who will fall for who now
Was this review helpful to you?
I'm really REALLY trying to like this because is a Lee Min Ho drama, but I'm still not quite there. We're facing (yet again) the stupid-female-lead-but-kickass-male-lead syndrome. And it's getting really tiring. The female lead is a doctor, and it's not young, and yet she acts like a 15 year ld girl. What kind of idiot stands in front of a portal without trespassing it while the other dudes are fighting??? And the way she reacts to everything is just....not realistic. I mean, she just hot kidnapped, hurt and almost killed and all she does is whine???? And the whole production is just trying to be an anime too hard, like with the white hair dude. That simpley DOES NOT happen in real life
Seriously, if it gets even better... I will do my best as to hook as many people as I can with it... XD
I love Princess' attitude towards the king. I can't wait for the doctor and general Choi to fall for each other, and I am anxiously waiting for the third episode.
This drama is awesome!
Was this review helpful to you?
I am already seriously thinking that this series is worth a rating of 10 out of 10.
Was this review helpful to you?
All I can say is "Yes!!!!". Lee Min Ho has finally been given the chance to show off his brilliant acting. Yay. yay. yay. The second half of this episode is just wow. I'm loving the way the characters are beginning to develop.
Was this review helpful to you?
Gahh my eyes so much blood -.- and honestly someone needs to kill the man who took the sword out of Lee Min Ho. I love the Queen in this drama she's awesome. I hope this drama keep it's high ratings...I'm hoping for some more progress next episode!
I think the storyline compared with Dr Jin has the same red line, but Faith is much much better beginning. I think i wont drop this drama like I droped Dr Jin.
Was this review helpful to you?
I find in this episode has a quite promising story. Although the character of the doctor is a little bit annoying. But LMH is showing his good acting and it makes this drama more interesting.
Was this review helpful to you?
The 2nd episode doesn't disappoint. It continues to offer the same quality as the first. I'm curious what will happen next. I love the interactions between Choi Young and the doctor. I wanted to scream "stupid woman" a few times, but I'm OK now. The story is quite simple..why are there so many people that say that "it's confusing" ? I don't find anything strange about it..
Just two episodes in and I?m intrigued by how these relationships work between all of the characters, especially our main pairing and the princess/queen and the king. Ooooh, I was so MAD when he told her that she didn?t have a say, and just when I?d had some sympathy for his situation, he pulled the power over honor card.
Anyway, I?m really enjoying the show so far. I like the wit and Choi Young?s comportment, even if it has me nearly in tears.
Was this review helpful to you?
This episode!!!!! I almost fainted when she was stitching up the princess/queen, but I had panic attack when Choi Young was stabbed. (I think I flicked our heroine off a few times for good measure).