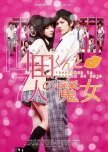 Both have the same sense of humour and over the top characters, so if you liked one, I'm pretty sure you'll also like the other.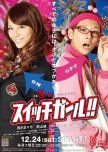 As far as over the top comedy and characters go, these two dorama are similar in taste. The stories are different, but they're both very funny.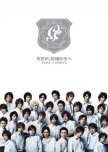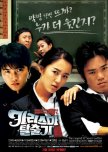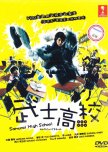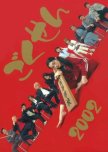 then some how seem story but teacher version

ewly graduate Yamaguchi Kumiko an idealistic teacher who entered Shirokin High to be a math teacher. Having high hopes for her students, her world turned up side down when she finds out that she'll be teaching the class 3-D the hardest class to take care of. Class 3-D is a bunch of students who looks more like delinquents and trouble makers. The students show no respect to teachers nor a little kindness. Each and every student doesn't like teacher for almost everyone has no good memories of them. The leader of the class is Sawada Shin. He is well respected for there are rumors that he beat a teacher to death. The students try there hardest to bully and make fun of her so she'll quit but all there efforts went to waste because Yamaguchi ain't an ordinary Teacher. Yamaguchi Kumiko is actually the 4th generation heir to Oedo group, a yakuza clan. Even though everyone in there clan wants her to the next leader, she made up her mind and so everyone accepted it. Eventually in the story, the students found out that she is different from other teacher and earned their respects. They called her Yankumi...