Where to Watch You Who Came from the Stars Episode 5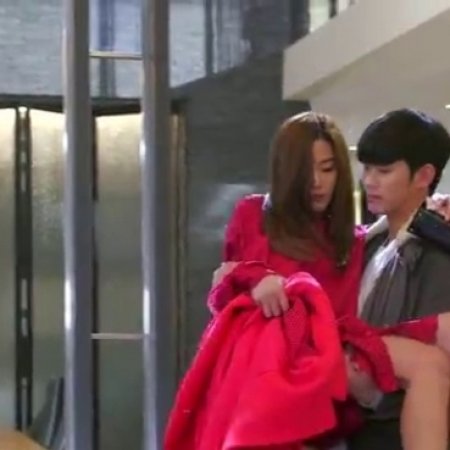 You Who Came from the Stars Episode 5
The Fifth Record
---
---
Song Yi hides away in Min Joon's apartment after the suspicious death of fellow actress Han Yoo Ra. Prosecutor Yoo Suk begins an investigation to look into whether her death was a suicide or not.
You Who Came from the Stars Recent Discussions
Reactions
The opposite of cute is Shin Sung Rok playing the villainess Jae Kyung. Sung Rok has the perfect villain look here, he gives me chills! Though I'm wondering when he's going to be developed even more.
It's interesting how the writer is choosing to pull Min Joon and Song Yi's "fates" together. Not to mention showing how willing people are to throw Song Yi under the bus. That without proof and on gossip people are so willing to toss her aside. It makes me sad about Song Yi's friend. Though it's true how willing people are to bully others, whether they're a big star or not.
Well I want the romance to be good, and for Song Yi to have a big comeback/something to rub all these idiots noses in. (I also got a kick out of her turning around and rejecting everyone who was firing her.)
Was this review helpful to you?
I always have an issue with romances that start off with the guys hating the girls, usually they're jerks to the girl and they need to do some groveling before she takes him. Normally that never happens and the guy never earns her. I like this cute approach we're seeing! Especially the parallels between that random boy outside the book shop and Min Joon. It was perfect. Or when Min Joon's "dad" is pointing out that Min Joon and Song Yi are pretty much acting like a couple! All the cute minor things are perfect! Not to mention that little sneak peek back that was like an extended scene. "One meter! . . . . "One meter is closer than that." To see the pout and him creeping over to her. Too cute.
Was this review helpful to you?
The ending of this episode is making me crazy, now I haven to watch the next episode. I pity Song Yi, but she sure knows how to get back at people. Jang Young Mok face when he came to Min Joon's apartment was really hilarious. I really liked this episode.
Was this review helpful to you?
He is always so serious and formal...makes me love his character more...stuck on earth...knowing how wrong mankind has treated him...unjustly. He's had 400 years to study man. Wonder what is his conclusion.
Was this review helpful to you?
Like many viewers of the show...my love for the show is intensifying ever so much, especially with the amazing script an storyline of the drama. This episode hardly felt stagnant, it was constantly moving...there are so many plots interwoven and OMG the cast is fudging amazing! An a-list cast, with a script from outer space and music that tingles your ears....who could ask for more??
Was this review helpful to you?
I' really gettin' into this drama. I love everything about drama,it's very unique and different. They're sooo cute together.I was laughing sooo hard when Kim Soo Hyn and Jun Ji Hyun were on the bad and than that ahjussi came and Kim Soo Hyn shouted "Dad". :D