---
Many people like summer, probably not because of the scorching hot days, but because of the longer days, school breaks, vacations, festivals etc. The summer is almost in full swing and it is time for us, drama addicts, to check out the upcoming summer dramas and see which ones seem interesting and worth filling in our free time. I tried to include the most interesting upcoming / currently airing dramas and the variety of genres. Let's begin!
The summer is here!! Click! (˳˘ ɜ˘)˳ ♬♪♫
---
Unless you've lived under a rock until now, you probably have heard of Death Note. It is one of the most famous series in the world. For many fans of the anime and manga, this will be either a love it or hate it drama. Additionally, what made the fans angry is the fact that they changed the gender of the character Near - he will be played by the actress Yuki Mio. There are already many film adaptations, and I've seen many comments saying that it would have been better if they simply stopped producing them; in other words - let the manga and anime rest in piece. What do you think? Are you looking forward to this drama? Or maybe you are already bored by it? 
---
This is a Korean adaptation of the popular Japanese drama Shinya Shokudo. This is a slice of life drama depicting a restaurant owner who is kinda unusual - his restaurant opens after midnight and there is a variety of customers who bring unique stories every time they step inside. It seems like a relaxing and interesting drama and I immediately put it on my wanna watch list. There is a similar upcoming Japanese drama called Shimeshi.
---
Check out this amazing Chinese drama starring a popular Thai actor Mike D'Angelo. I'm not sure if he speaks Chinese or his voice is going to be dubbed, but the trailer looks amazing! Anyway, he is going to act as an immortal monster/human who will have to disguise himself as a monster hunter/monk in order to survive in the rapidly changing world. The drama will be filled with adventure, supernatural elements and romance. 
---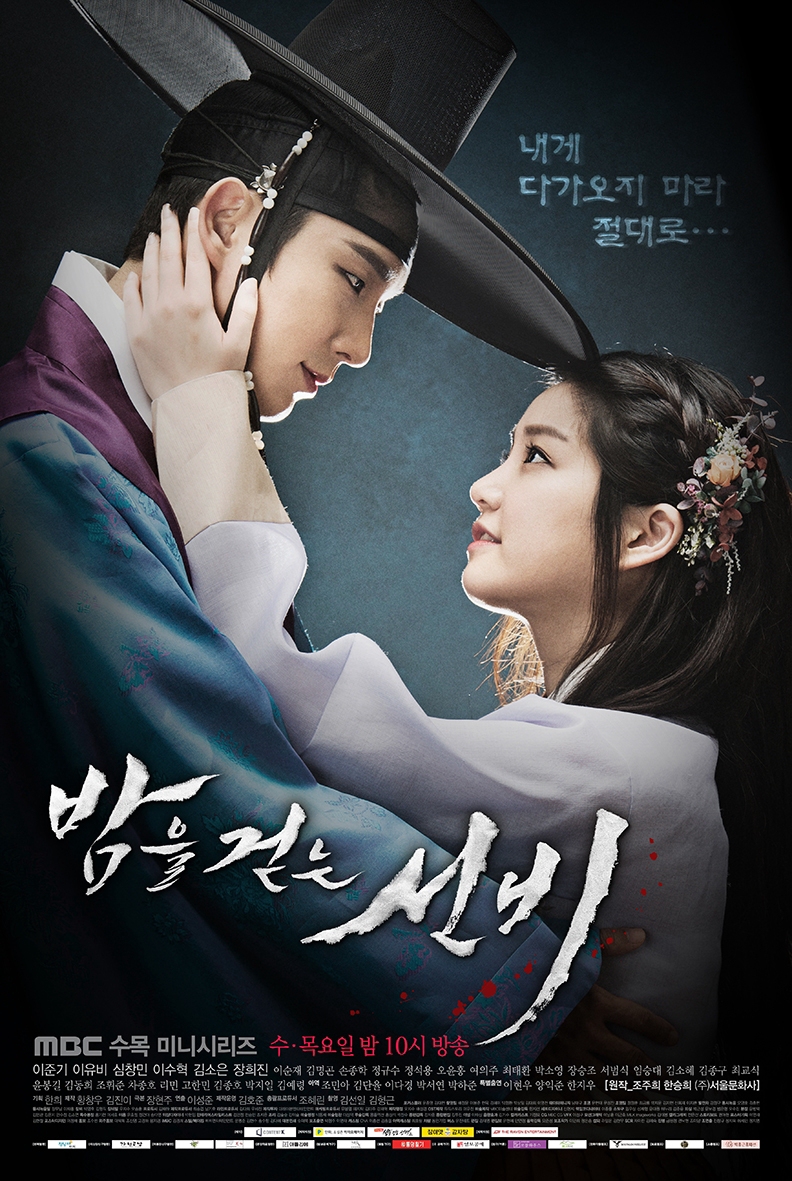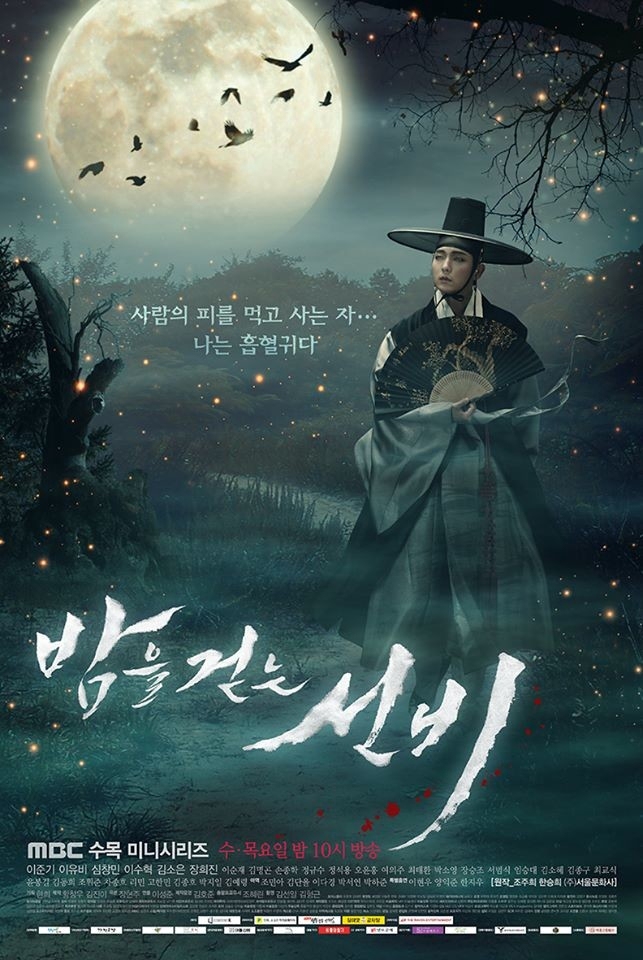 Another historical and supernatural drama that seems very promising! A mysterious and handsome scholar who happens to be a vampire falls in love with a poor girl who cross dresses as a man in order to support herself and her family. A vampire, historical, supernatural, gender bender drama? Yes, please, bring it on!
---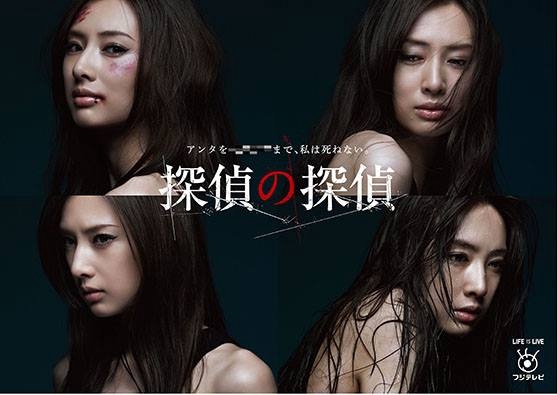 It looks like a poster for an anti domestic violence campaign, however, it is the upcoming Japanese thriller/detective drama following the beautiful female investigator who is looking for her sister's murderer while working on various mysterious cases. Nothing better for a cool summer night than a suspense packed drama. I will check it out for sure.
---
A cutie Fukushi Sota is back (he was never gone) and I do not mind! Check out the upcoming romance and melodrama, and do not worry, it is not a manga adaptation! That's a surprise, ne? He will play a guy who is not fond of summer and who meets again his lost high school sweetheart. 
---
A female detective must solve the mystery about the serial killer who mocks the police and kills his victims by either cementing them or leaving them cemented after s/he kills them (not sure about that lol). All in all, it is another detective/thriller/crime drama since the Japanese simply dig these kind of plots. Hopefully it will prove interesting and unique.
---
What if you were possessed by a virgin ghost who also happens to be lustful and mischievous? And you are a shy and scaredy-cat? Wouldn't that be hilarious? In a society which does not really accept open minded women who are not scared to show their their needs and thoughts, I'm really interested in how this comedy drama will turn out. Will it be just funny, or maybe something more? 
---
It seems that revenge dramas will never go out of style, and this one proves to be very 'mischievous'. Apparently a bed broke while they were filming some scene, or perhaps that was during the filming of the 2002 prequel. Anyway, the lovers of revenge dramas, check it out!
---
The fans of Indiana Jones and Tomb Rider will probably find this new Chinese drama appealing. Based on Kennedy Xu's novel series "Grave Robbers' Chronicles", the drama will follow a group of grave robbers going after a lost treasure. There will be a movie sequel too. Adventure, danger, hot actors, mystery - what else can you wish for this summer?
---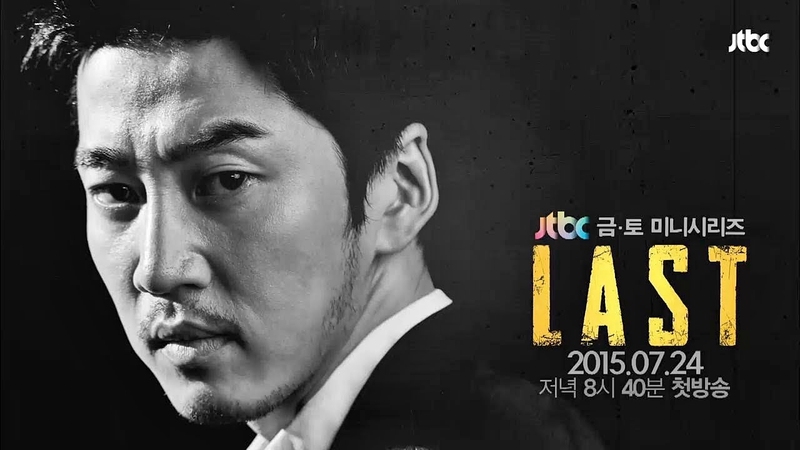 A businessman Jang Tae-Ho becomes homeless after his bankruptcy and now he is trying to survive in a world of homeless people, and it seems that a hierarchy exists there too. The trailer looks dark and serious.
---
Ghost dramas seem to be very popular, and this Chinese comedy drama will follow the ghost girl Keung Yung who dies by accident, and then goes after her friend Suk Mui (who apparently is the only one who can see her) so she can pursue her crush instead of her. The plot sounds a bit bizarre but also hilarious. And it is a bit similar to the new Korean drama Oh My Ghostess.
---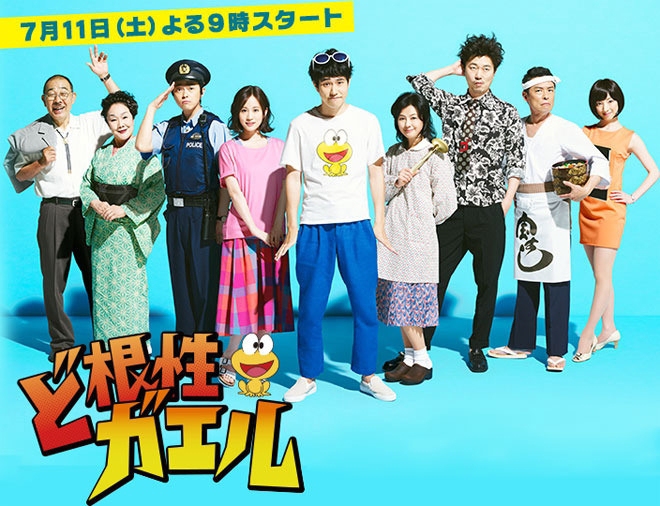 Based on the manga series "Dokonjo Gaeru" by Yasumi Yoshizawa, the story follows a 30-year-old guy Hiroshi, who apparently can talk to Pyonkichi, a yellow and energetic frog printed on his t-shirt. The ex AKB48 star Maeda Atsuko also stars in this hilarious drama.
---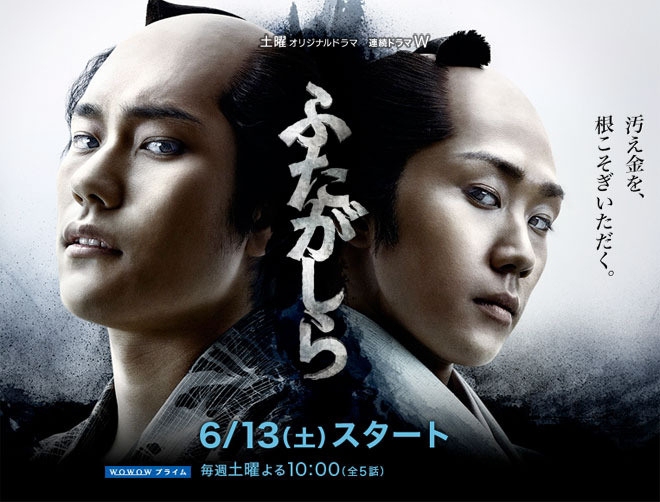 Based on the manga series Futagashira by Natsume Ono, the story follows two men, Benzo and Soji, who are members of a delivery service which is actually a gang of thieves. I believe the drama is also set in the Edo period, based on their ridiculous hairstyles. Anyway, the trailer looks very good and it seems as a serious historical drama.
---
Based on the novel of the same name by Ming Xiao Xi, the story follows a 16-year-old orphaned girl (who has a dream of becoming a master of martial arts at the academy), her friends and love. Seems very good so far.
---
This new Japanese drama explores the issues about the discrimination of women at work and discrimination of beautiful women in general. Emiri Yoshii, an educated and beautiful young woman, who despite being hard working is always humiliated and discriminated by both male and female co workers. Male co workers look down on her because of her beauty; while female co workers hate her because they are jealous. Is she going to rise above them all and prove them wrong?
---
Based on Tang Qi Gong Zi's novel, the story goes like this:
"Lure of the Hua Xu Tune" is about a princess from a fallen kingdom, who died to show her loyalty for it. She was resurrected by an immortal with the help of the Aqua Tear Pearl, which had the power to create dreams for people in exchange for their lives. A story is spun in each dream, yet the ending of every story is tragic.
Romance, fantasy, wuxia, mythology - what else can you wish for? The trailer looks amazing so do not miss checking it out!

---
Other upcoming summer dramas worth mentioning:

---
- What do you think about these currently airing/upcoming summer dramas?  Do you like/dislike them and why?

- Are you going to watch some of them or maybe you even started?
- What do you think, are some of these titles going to become very popular?

- Are there any other dramas that you heard of but that are not mentioned in the article?
Do not forget to share your opinions and thoughts in the comments below; if you have any            other questions, contact me. If you have a News article idea, contact Skye-N-Rain.
Have a nice day and I hope you liked the article! xxx
---