---
2016: Asian Drama Trends Year Of……
---

Hi, I'm AmandaMarta. Some of you may know me, some may not so much.


Anyways, let me give this a whirl. It has been years since I have returned to the drama writing scene. As many of you may figure out, it was my "hiatus". Don't worry, my "hiatus" status has turned into the "currently active" and I am ready to give a shot back to writing. Without further ado, please go easy on me. Just kidding.

---
History of Asian Drama Trends (2000's-up)
---
"Asian dramas… what's the entire craze about them anyways? For me, it's so that I can live vicariously."
Even, Off the Great Wall (Youtube channel) describes some of the trends/cliché:
---
---
There have always been various trends in Asian dramas. Rich Guy Poor Girl, Cross Dressing, Contracts, Supernatural, Soul Exchange, Time Travel, Noona Romance, High School, Reunion, Homosexuality.....gosh, so many of them. 
---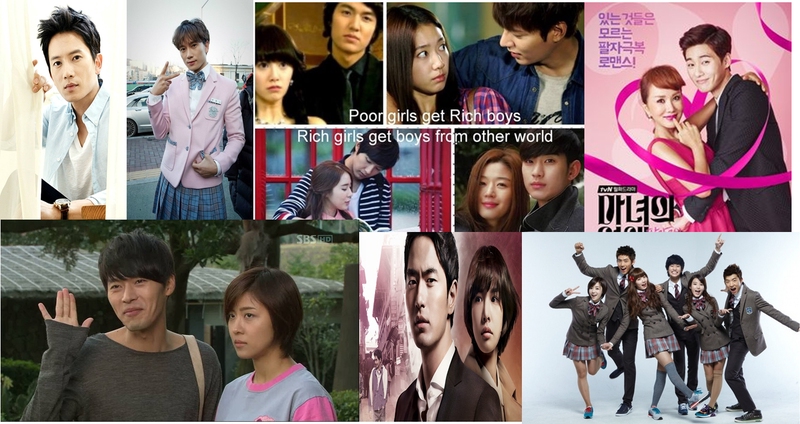 ---
The many popular trends in Asian dramas throughout the years:
(Top Left) Cross-dressing, Rich Guy Poor Girl and the Reversed, Noona Romance
(Bottom Left) Soul Exchange, Time Travel, High School
---
You may or may not know the history behind the trends of Asian dramaland. I thought introducing the background would be an interesting start before moving into the 2016 trends. Whether that be a particular storyline championed or a manga-turned-live action drama being all that craze. Many Asian dramas had years revolving around certain storylines. Starting way back in 2002, dramas had storylines where a boy and girl end up having a troublesome relationship, leading into arguments and fighting. By the end of the story, they would fall in love with each other. You all remember that particular storyline, I bet. Let me name a few examples, " We are Dating Now", "Since We Met", and " Successful Story of a Bright Girl". 
---
---
Moving on, season-themed dramas became a "thing" back in 2002 and 2003, " Winter Sonata", "Autumn Tale", "Desert Spring", and " Summer Scent". In 2003, historical dramas made a comeback with a variety of plot structures along with the theme of "forbidden love". Stairway to Heaven is a perfect example of this.
---
---
Years passed and 2005 made its mark with "romantic melodramas". It was ranging from dying love stories, to protagonists having cancer leading to the separation of couples, fatal accidents, and an unusually high number of  amnesia cases. Some examples would be :  One Litre of Tears, an older Jdrama but still relevant,Summer Snow, A Love to Kill, and Loveholic. There are other examples as well but I only listed a few.

You know when you're watching an Asian drama, there are plot lines with terminal illnesses and couples' separations.
---
---
Continuing from 2008, popularity rose with occupational-themed dramas. Examples include Cinderella Man (involving fashion proprietors in Dongdaemun), Beethoven Virus, On Air, Gokusen 3, Antique Bakery Shop (film) and ROOKIES. 2009 was the year of sports-related dramas including figure skating, baseball and golf. It was a determined drama production year for Korea following their economic slump and the shrinking of the drama market in the years before. Specifically in this year, there was quite a few Sageuk dramas featuring strong historical women,  The Iron Empress and Queen Seon-deok. This was the year of Korean dramas starting to boom.
---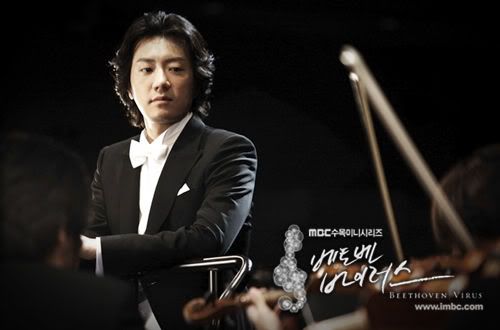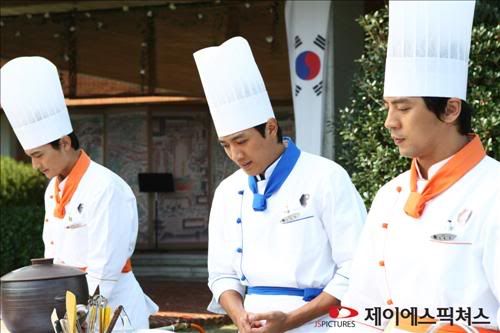 ---
You may ask, "Why?" What better way to gain more of an audience than by appealing to the youth? Young people started to become interested in dramas because of an influx in young celebrities and kpop stars being cast in dramas. This brings to attention Boys Before Flowers, which was an adaptation of the Japanese hit drama, Hana Yori Dango. This became Korea's biggest hit of the year. This followed the trend of turning mangas into dramas, " You're Beautiful", "Cinderella Man", etc. The reason behind this popularity was mainly to cast purely Kpop stars, in order to increase advertisements for the group/musician. While doing this, they would also feature one or two notable actors/actresses to keep the loyal long-time followers' attention as well. The term "flower boy" started way back here, where there was an emphasis on good-looking protagonists. Due its great success, this trend continues until today.
---
---
Moving forward in time to 2012, time-travelling became a hot topic in the market:  Rooftop Prince, Dr. Jin, Queen In Hyun and  Faith are key examples of this. The storyline of this drama trend is that the protagonist travels in time, while also finding true love by the ending.  Noona romances (older female lead, younger male lead) took a stance in 2013 with the dramas, " My Love from Another Star", "Master's Sun", and "I Hear your Voice." Ghost dramas, mind reading, and heroine's with no social life were also trends in 2013 kdramas.  
---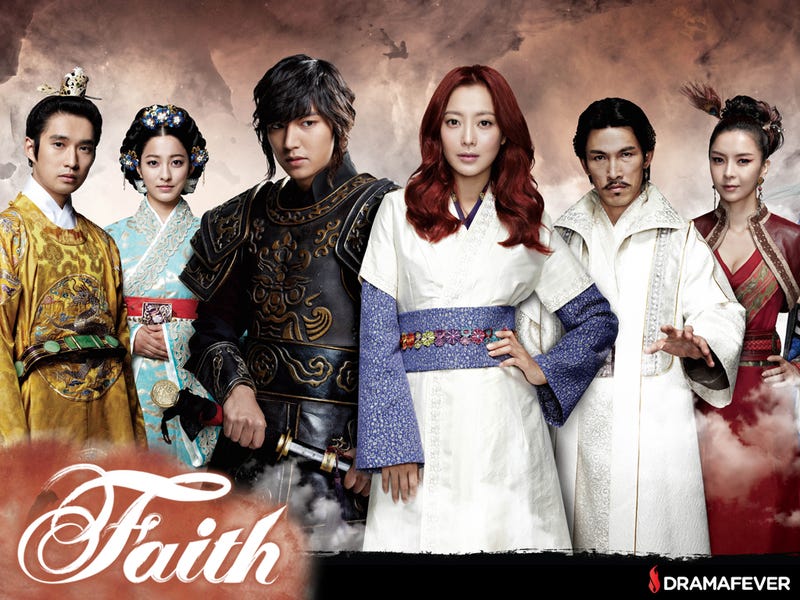 ---
2014 had a serious year but a supernatural one as well. Mental issues became recognized and not as "taboo", as did divorces. Supernatural remained a favourite. Dramas started to feature women with better career positions. Finally, this was the year of actors' reunions. 
---
---
This brings us to 2015, the year of personality disorders, divorce dramas, noona romances, exes, high school bullying, out of wed lock pregnancy, and vampires.

---
---
It's now less than 2 months away from the end of 2016, and lots has happened in dramaworld this year. All us fans are enjoying our drama/film watching and seeing standard kdrama cliches. Throughout this year, there has been notable trends in both Asian dramas and films. Let me introduce to you "some" of the trends that I have noticed this year.
---
Asian Drama Trends of 2016
---
Military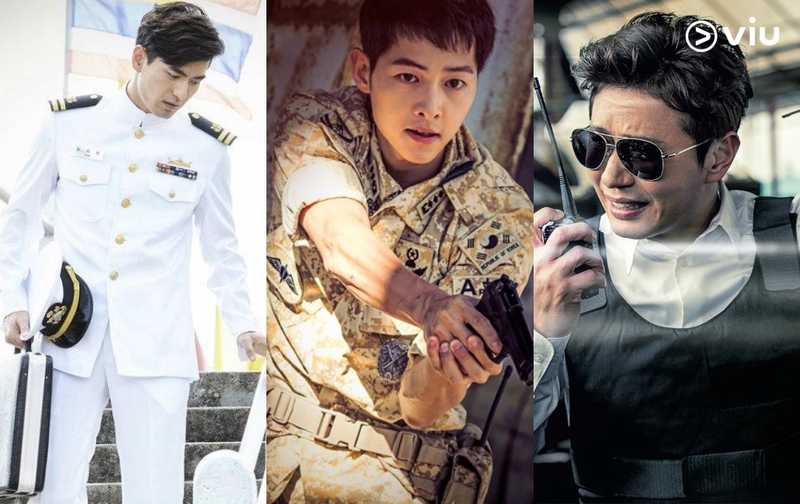 Your favourite idol may be going to, is at, or finally finished his two years of service in South Korea. One of the trends roaming this year involves celebrities in military uniforms, either on land in Descendants of the Sun, or at sea as a navy officer in Goodbye Mr. Black.
---
Twist of Fate
---
Twist of Fate. An unanticipated change in a sequence of events. This theme draws a lot of attention this year with the ever-so-popular kdrama, " Beautiful Gong Shim", crime-mystery investigation drama, "Signal", "Another Miss Oh", and "Second to Last Love".
---
Pre-Produced Dramas
Most dramas in the past were filmed weekly as the story progressed, mainly in order to take ratings and viewer opinions into account. Instead of continuing with the old formula, many Korean broadcasters decided on a different format: "Pre-Production Dramas".  Descendants of the Sun (DOTS) is the first, large budget drama to be pre-produced. DOTS became a worldwide hit. It was so popular that it caused concern with China's Ministry of Public Security. They posted a warning on their official Weibo account against the drama, warning viewers that, "watching Korean dramas could be dangerous, and even lead to legal troubles." It is part of a growing concern among Chinese officials who are wary of the growing influence of Korean pop culture on the Chinese populace, ever since the similar success of My Love from the Star in 2014. Now, China is producing a new film remake of DOTS. Japan wanted it and China was in love with it, international viewers as well.  Let's not forget the most recent pre-produced drama,  Moon Lovers: Scarlet Heart Ryeo. This drama was a global sensation, partly due to having so many idols as cast members,  as well as it being a historical drama genre.
---
Cross Country Production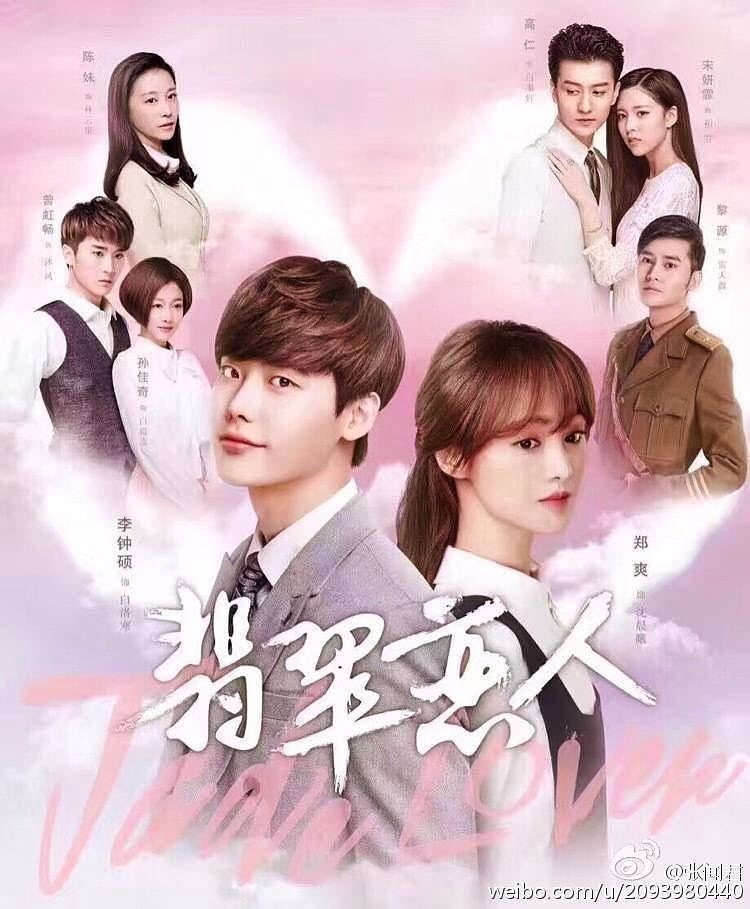 As Kpop groups have started having more and more international fans, this increase in popularity has led them to produce more has led them to co-productions. There were a great many Chinese-Korean produced dramas this year: Gogh, the Starry Night, Jade Lovers, and the Chinese-Korean film So I Married an Anti-Fan. Korean Idols are being cast with actors from many countries causing these phenomenon known as cross-country productions. 
---
Based on a True Story
This one is slightly more of a minor trend, but it's still there.  Signal (currently ranked #1 on MDL) demonstrated that this year with its high ratings despite being being inspired by a true incident. Set in Hwaseong, Gyeonggi Province, South Korea over the course of six years (1986 - 1991), 10 women were raped and murdered within a 2km radius ranging from a 71 year-old grandmother to a 13 year old schoolgirl.  My Wife is having an Affair is another drama that is inspired by a true story. 
---
Idol Based Stories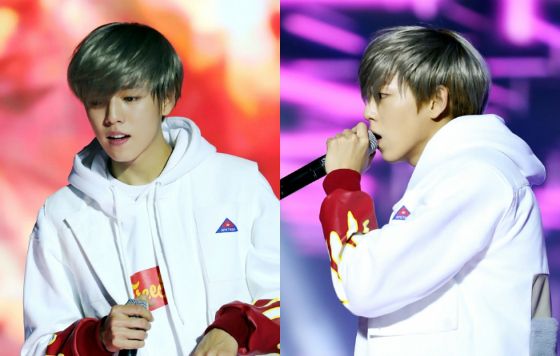 These stories feature the daily lives and lifestyles of actors or musicians. This is evident in many dramas this year including: Uncontrollably Fond - where No Eul becomes a singer-actor,  Moorim School - showing the day-to-day struggles of being an idol, and  One More Happy Ending - displaying what happens after an idol retires from a girl group.
---
Webtoon, Web Novel and Book Remakes
Some of you may have thought that mangas were the only ones adapted into dramas. However, Webtoons have been on the rise, as well as web dramas (which usually have episodes that are 15 minutes or less.)   Cheese in the Trap took the lead as the first drama remake of a famous webtoon this year, while also capturing the prize of being the second most popular drama of 2016 on MyDramaList.com. Due to the existing fandom of these online series, broadcasters have become keen to continue adapting webtoons, web novels and books into dramas. It makes perfect sense as it brings in more revenue, right? However, it gives them pressure to follow through and perform to the fan's expectations. That's a tricky one. 
Other notable 2016 dramas and films were also remakes.   Love O2O is a Chinese drama adaptation from a book called  One Smile is Very Alluring. It became a hit, which lead to a movie adaption, and then a full length drama. Both were released in August 2016.  Let's not forget, the fully pre-produced Korean drama,  Cinderella and the Four Knights. It is said to have similiarities to the drama, Boys Over Flowers. It is also based on a 2011 book with the same title by Baek Myo. Another,  Love in the Moonlight is based on the web novel "Gooreumi Geurin Dalbit" written by Yoon Yi-Soo.  Make It Right: The Series is a 2016 Thai boys' love romantic comedy based on the novel of the same name.  My Amazing Boyfriend and Ice Fantasy are both adapted from novels.  Please Come Back Mister is based on a Japanese novel, Mr. Tsubakiyama's Seven Days published in 2002. Lastly,  Bring it On Ghost is based on a webtoon, Hey Ghost, Let's Fight which was serialized on Naver from 2007 to 2010
---
.
---
I am not sure what 2017 will bring.......
2016 brought a wealth of trends that may or may not continue to stay into the next year. Enjoy them while you can. In the meantime, this is what drama trends are: when popularity soars --> becomes a fad --> and eventually goes out of style. Either way, they will never be forgotten for generations to come.
---