An intense actor whose heavy-weighted presence on screen made me write this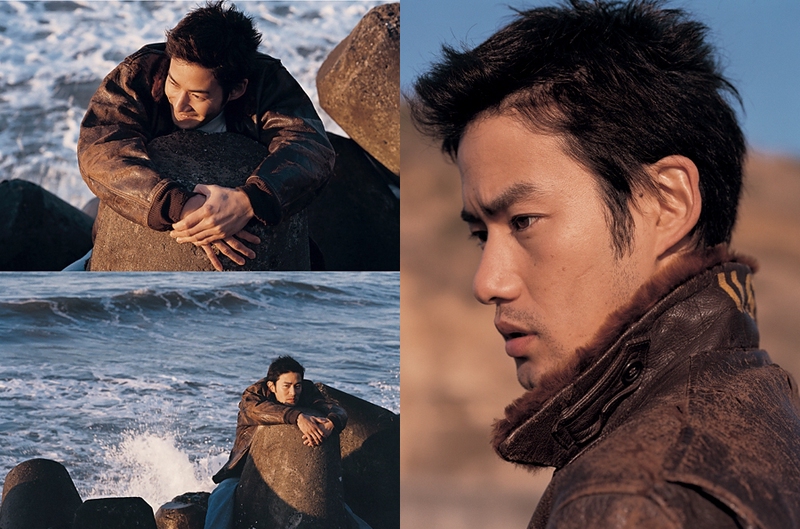 Yutaka Takenouchi. I've heard that name so many times before. The name given to one of the most recognized Asian actors. His acting skills are really amazing and you can't help but fall for him and his natural charm. Yes he is gorgeous, but that is not the reason why he is respected and loved. In his case it is only a plus. 
Yutaka was born on January 2, 1971, in Tokyo.  Before he became an actor, he was actually a model. After he won a competition his career really started to bloom. He was in many magazines and TV commercials,with his first major acting role being the Japanese drama from the '90s Hoshi no Kinka. After that he landed the main role in the drama With Love, which got him tons of fans (mostly women in the beginning) who remain loyal to him to this day.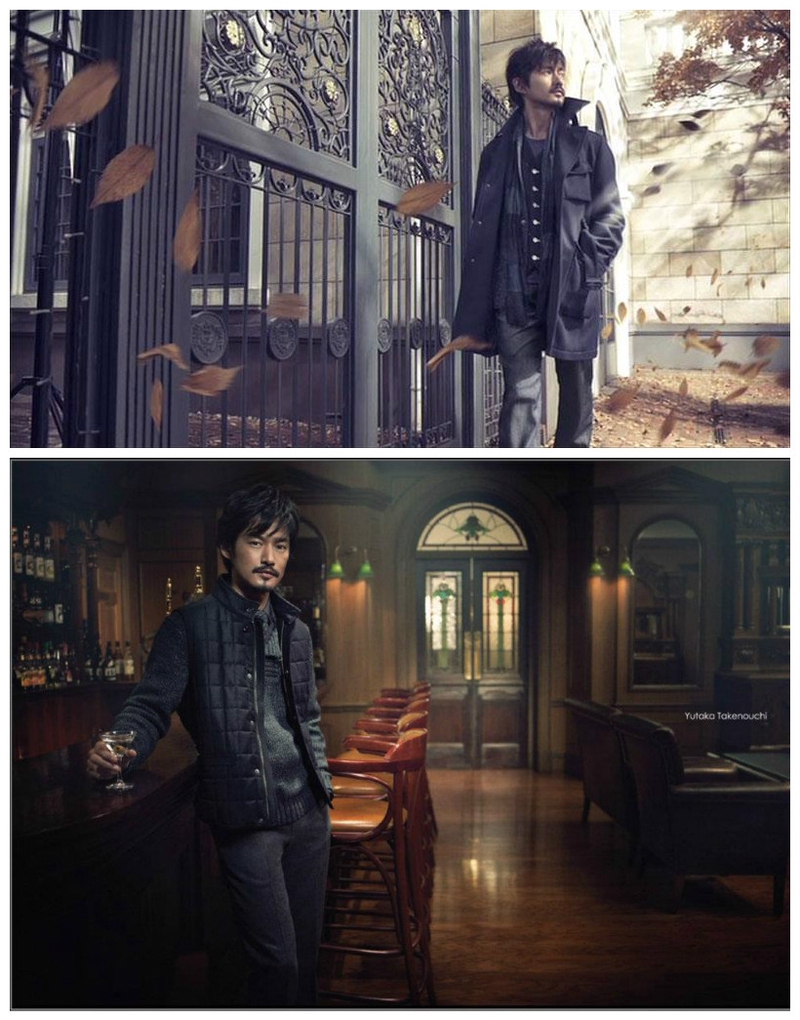 Yutaka primarily a drama actor and he's played in so many dramas that it's difficult to count, at least for me. I'm thinking right now of when I saw him for the first time and the feelings his appearance gave me. He instantly reminded me of Takeshi Kaneshiro (my ultimate number one actor). I saw similarities in their acting, looks, and personalities. Even now I feel that way and consider both of them to be true gentlemen who capture lady's hearts so easily in a natural, honest way.
Back to Yutaka ;). I remember which drama was the first: Long Vacation. I'd just started getting to know Japanese dramaland and got obsessed with Kimura-san (obviously ♥) but was so surprised it was the female lead's little bro, played by Takenouchi, that caught my attention. He was a typical bad boy who stole girls' hearts and only knew about women, booze and, cigarettes; but I totally loved him. Well, it was expected, ne? ;)  Long Vacation is still one of my faves and a drama that I will love forever, I think.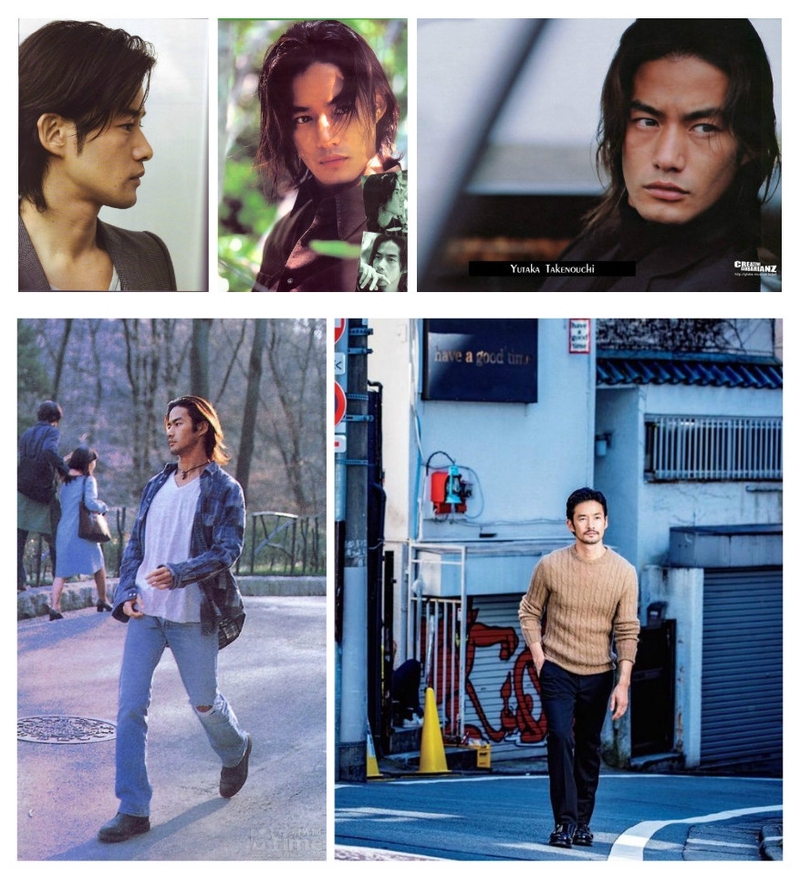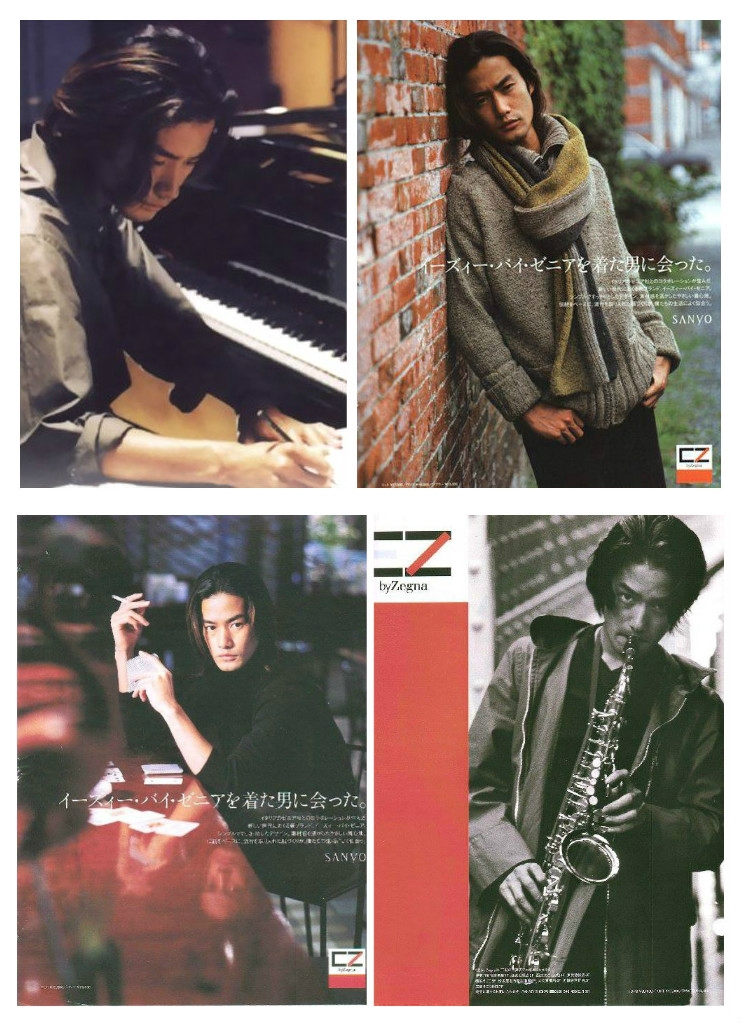 Yutaka is well regarded as someone who really respects other people and a very professional actor. Never under the light of the reflectors, involved with some scandals, he was always there but never actually a part of the show business world. I love that fact and all the actors I love the most are similar to Yutaka. His colleagues have only words of praise for him, fans love him cause he is always so polite and rarely refuse to take pictures with them, he loves animals, and he is close with his family. I mean is there anything bad about this guy, ha? :P
Another thing I like about him is that he has many hobbies: he likes collecting watches (I love watched too), fishing, driving, playing many sports, etc. He once said in an interview he prefers to have one close best friend than many of them who in the end show their true colours and hurt you. I couldn't agree more.
As for his love life, I'm not informed nor actually wanted to find out. Honestly I don't care; I love the man either way, ;) ♥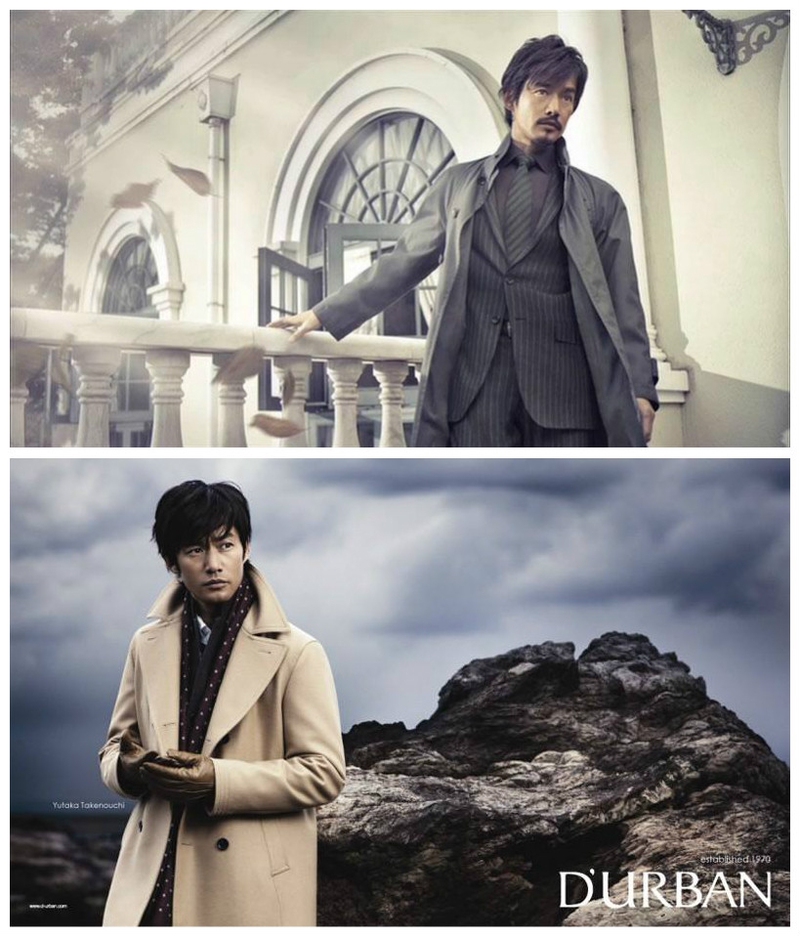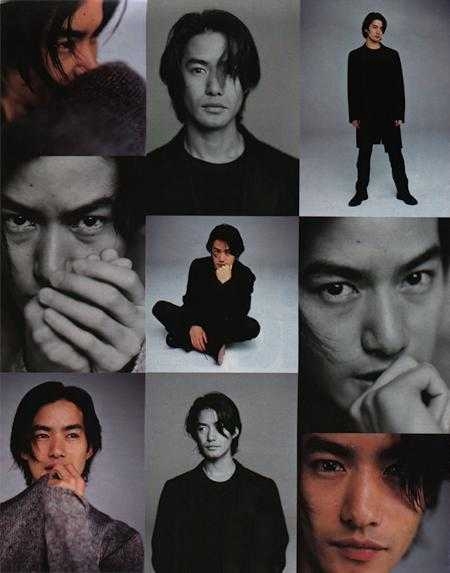 ---
I've seen most of his dramas. I have yet to see these two, but didn't have time to watch before this but I'm so intrigued and I love the cast in both:
I'll leave them for a future guide or article ;)
Right, let's talk about his work now:
Movies
Like I said, he is more a drama actor but has a few movies too. I haven't seen all of them so I'll only mention just those that I have.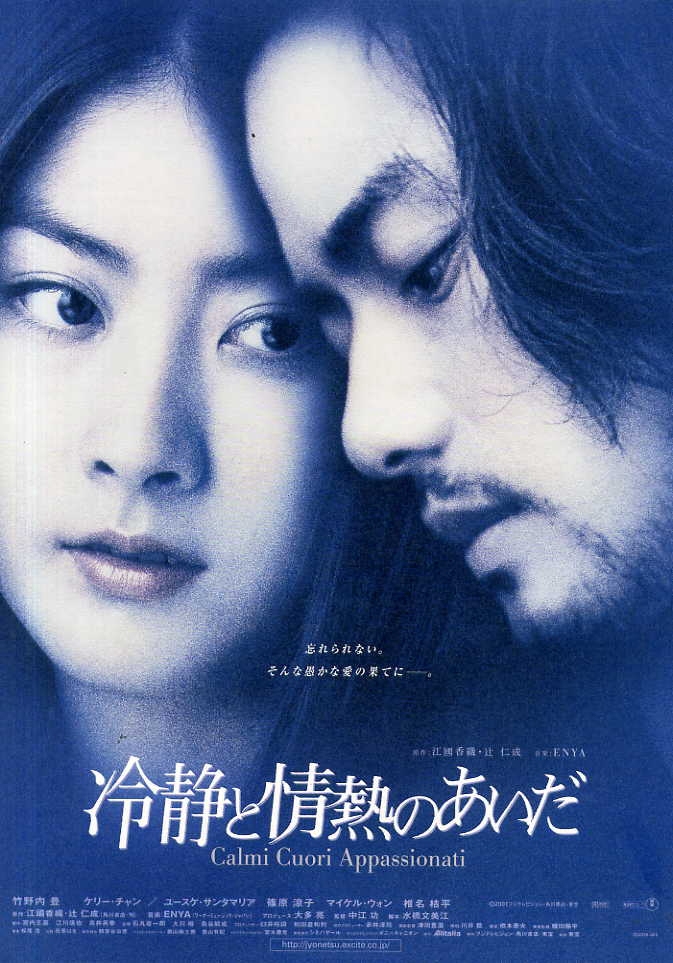 Talk about beauty! This movie is so beautiful. Everything about it. You get to see Florence and Milan; you get to hear so many languages (plus Yutaka speaking English and Italian is always a pleasure), you get to see a wonderful love story, you get to watch the amazing chemistry between the leads. For me it was breathtaking, both visually and emotionally. 
The movie is based on a novel, and his female partner is the astonishing Hong Kong actress Chen Kelly. It tells a story about two young people who were in love when they were college students in the past, their story in the present, whether or not they'll stay together, and whether or not their love is stronger than everything else. It's a perfect movie for a weekend and for watching with some female friends. Plus Yutaka has some pretty hot scenes. ;)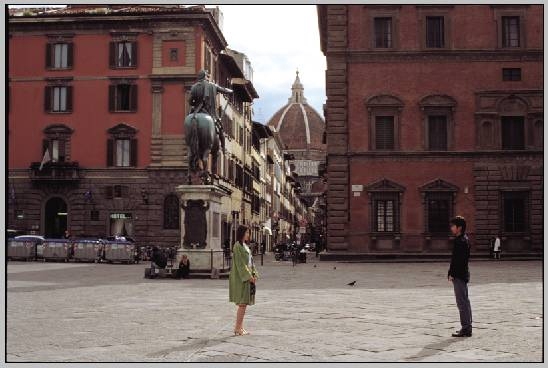 At first glance, this movie may be strange. And yes, it's not quite a typical romance movie. I was actually pleasantly surprised to see this kind of story that is so sweet, cute, and relaxing; but at the same time sad, bittersweet, and emotional. I totally worship Yutaka in this one. He is so adorable in his journey to finding true love. Seriously, I don't know a woman who wouldn't want him for her partner. 
Yes it is slow at times, literally too slow. At times I felt like I was watching some slow motion scene but it kinda went well with everything. I liked one line especially: "You can't share loneliness." It sums up the whole concept very well, and in the end I felt both happy and sad.
Truthfully watching Takenouchi in this kind of role was so refreshing and cute; he should take more roles like this one. It's definitely not everyone's cup of tea; but  I think you'll like if you appreciate good acting, nice music, and want to meet this lovely man who wins hearts of all the women he meets while doing all that he can for them.
This movie is based on the true story of Captain Sakae Oba, who during the Battle of Saipan in 1944, together with his survivors and comrades,withstood for 512 days before surrendering to American forces. It is a very emotional movie in times of war, which is to be expected. There are some pretty strong and powerful moments of our lead guy, played by Yutaka, and of Inoue Mao's character. She was really great here. 
It's not easy to watch. They fought with such a small amount of soldiers against a huge American force, survived all those days living in the mountains, started their own guerrilla-style war, and ultimately so many Japanese soldiers died,  The scene where they were singing that song even now gives me goosebumps. Movie for only war genre lovers. And extreme Yutaka's fans, of course. ;)
---
Dramas
This is my dearest drama with Yutaka in the main role. I completely adore Koori no Sekai. I think this drama is one of the best in its genre, with phenomenal performances of all the actors. What makes it in a big advantage comparing to other dramas is the mind blowing chemistry between these two gorgeous people Takenouchi and Nanako Matsushima. You can feel sparkles all over the place from the first second they meet, and this drama is actually well known for that. 
Yes, it has holes like 99.9% of dramas, some aspects I didn't like nor understood, but it has such a fantastic "out of nowhere" ending of who was the real culprit that it totally won me over. The whole plot goes around one mysterious attractive woman being suspected for murder, as many tragic events happened around her. Add to that an insurance investigator and a policeman who are hungry for finding the truth; and you get to see one interesting, thrilling, and exciting drama. 
I like the writing, the actors, the music, and love the chemistry. It's one of those golden old Japanese dramas where romance is done in such a mature, realistic, and deep way. Although not a romance drama you'll feel love, passion, and romance in every episode. Totally worth watching.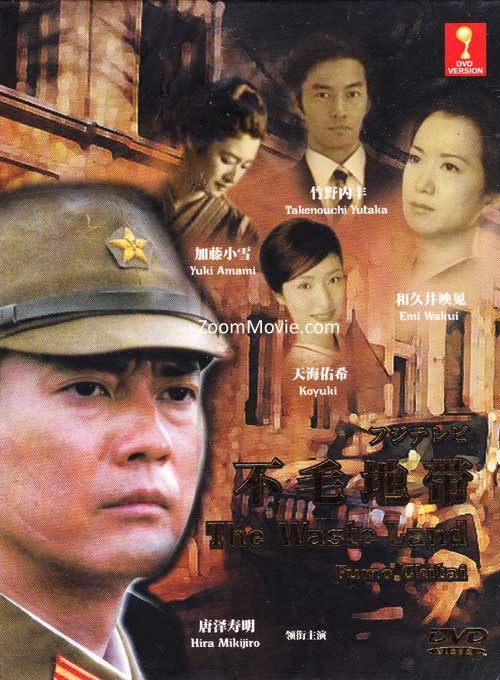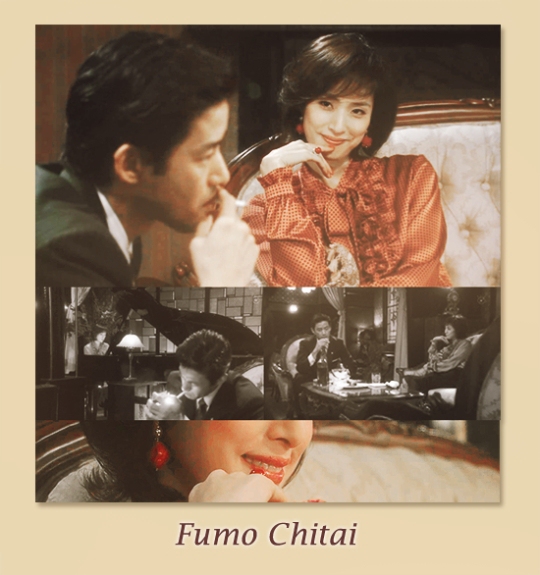 Personally I enjoyed in this drama. Every second of it was so precious and I was so immersed into the story that I didn't realize when it came to an end. I have to say that Fumo Chitai is one of the best, well-written dramas. The script is brilliant: full of mind games, outwitting, and frauds. I found Toshiaki Karasawa's performance magnificent and he totally blew me away. 
The drama is about a man who was a military leader during the World War II and after Japan surrendered he was treated as a war criminal. After 11 years of imprisonment he was finally released and sent back to his country. That's when his own battle begins, as he has to use his mind for his country and for himself to succeed. So he replaces military war with an economic one. Yutaka plays his friend and comrade during all those games, brilliant moves, and business deals. I loved the two of them as a pair; they formed one amazing friendship.
Yes, Yutaka isn't the main lead here but he shines enough and has his own moments where I adored him. This drama, alongside Shiroi Kyoto, made me realize that I simply love business dramas.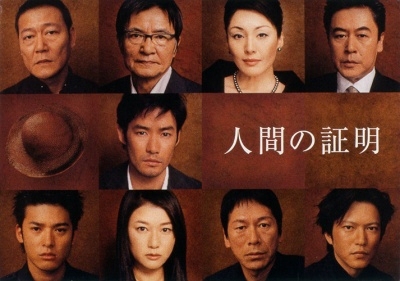 Intriguing, thrilling, and mysterious. The part with the Americans was bad and I didn't like what was going on there. I didn't like the editing, nor the way they were executing the story, but the rest was so well done. I think that Yutaka is born to be a cop. If he didn't become an actor he'd definitely be a cop because he shines in those kinds of roles: his expressions, his movements, the way he smokes, walks, deals with criminals and delinquents. All of it oozes with a detective's touch. ;)
The plot revolves around a murder of a black man one night. Yutaka plays a detective who takes the case and tries to solve it with his partner, carrying in him his own demons and terrifying past. It's a pretty serious drama with lots of social issues. 
I found the strongest part of this drama Keiko Matsuzaka's fantastic performance. She was brilliant and I think this drama is a must for her at least. She gave me goosebumps so many times. Lots of great actors, hidden clues, smart cops, crazy psychos, people with dark past, and much more.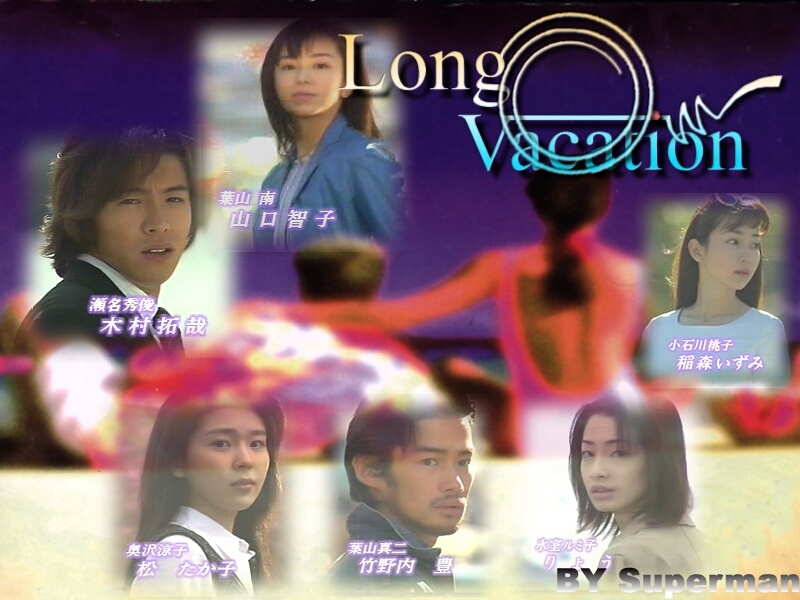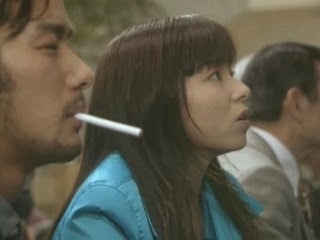 A classic of Japanese television. The drama that made some standards for male leads, female leads, and how romance should be. The drama that embraced the noona romance, which was a pretty unusual thing to see at that time. It really succeeded and became highly praised and loved by many people. To this day it remains one of the biggest classics of Asian dramaland and I understand why. One of my first Japanese dramas, I wanted to watch it cause of Takuya Kimura who was my ultimate obsession back then. And I didn't even know that he was a famous singer! ;)
I love this drama for its romantic vibe; totally sweet and lovable with music as the main theme. The story is about a college graduate who dreams to become a world class pianist. At his professor's request and encouragement he starts to prepare himself for a big competition. It's an ordinary story centering around certain people's lives, their encounters, interactions, falling in love, falling out of love, and along the way forming some wonderful bonds. 
Yutaka plays the younger brother of the female lead, who is better than Kimura's character in playing the piano. He plays a typical bad boy who wins the hearts of many women. He smokes, drinks, and spends time at night playing at a bar. For me he was the most attractive in this drama.
Long Vacation is a must watch drama for every Japanese drama fan.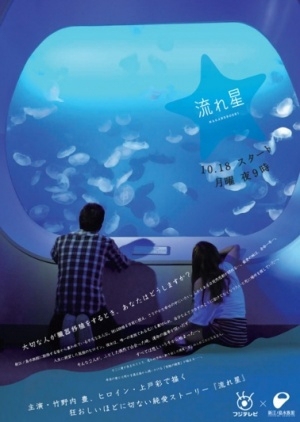 I love jellyfish. I think the first thing I noticed in this drama are the breathtaking scenes with them in aquarium. The whole drama is full of such beauty, be it from the actors or the scenery.
Yutaka plays a aquarium employee and Aya Ueto plays a young woman with difficult life. She had to become involved in the sex trade to pay off her brother's debt. They meet each other one day and form a strictly business relationship that would benefit each of them. But of course they fall in love. Nagareboshi tells a tale about desperate people who, for the sake of their family members, would do anything. With darkness and sadness in their hearts they slowly and deeply fall in love. 
I love this drama for its serious and mature vibe, and although the ending was bittersweet for some characters, it was a wonderful journey full of real emotions. I enjoyed watching the leads. Their chemistry and interactions, especially in the aquarium full of so many shades of blue, is completely mesmerizing. If you're into slice of life/serious topics with raw emotions, then this is the right choice. 
So funny. This drama made me laugh and smile the whole time I was watching it. It stars many famous names and each episode was filled with some excitement, craziness, and good vibes.
I totally fell for the leads. First there's the beautiful female detective played by Yuki Amami, who although very intelligent and cool, never could find a husband for herself. Next is her partner: the funny and weird detective played by Yutaka. She becomes the boss of a new division consisting of a group of peculiar detectives who were all in some way or another "problematic children."
They made me laugh so many times, and their awesome bond formed in the end was so delightful to watch. And that great, hilarious relationship between our leads is the true shine of this drama.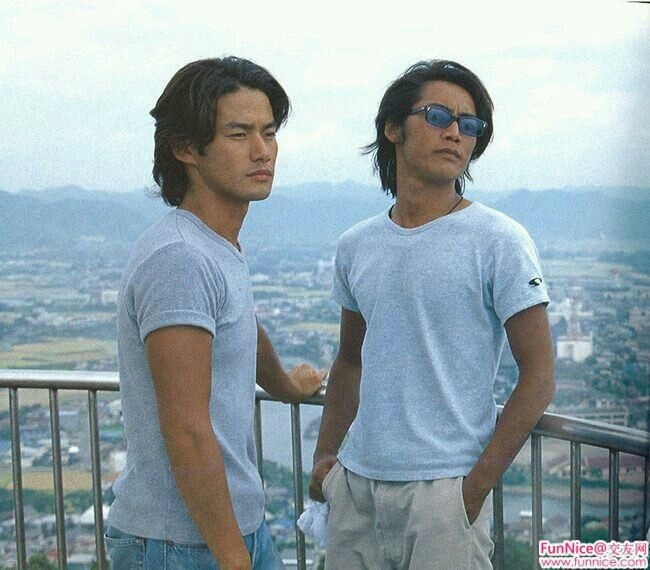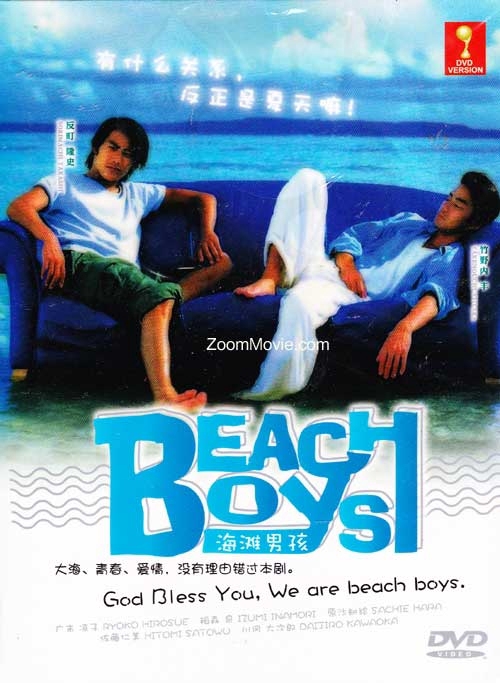 And let's talk about about some drama for ladies. :P If you want some eye candies and lots of fun, wonderful moments filled with awesome bromance, start Beach Boys as soon as possible. I couldn't take my eyes off of them. It's such a relaxing drama ideal for the summer although I think I've watched it during the winter time. 
Yutaka and Takashi Sorimachi play two guys who want to run away from their daily life, routine, and real life problems. They meet each other accidentally and start to live and work in some rural town on the beach. It's a pretty simple and ordinary story with ordinary people, but what makes this drama so endearing and lovely are these two boys. They were too cute and handsome. It made me want to leave everything and just go live in some distant town on the beach. 
There are also very interesting side characters, like the old man and his granddaughter whose place they stay in. I truly enjoyed in their scenes all together. One thing is sure: after this drama you'll instantly want to stalk these two and watch everything with them cause they are agelessly attractive and really talented.
Talk about some craziness, this show is pure weirdness. All the way. I love Japanese humor, it's so unique and different than humor in any other country. If you're a fan of Japanese humor then definitely watch this drama. If you're not then just skip this one. Obviously I loved it. 
The plot isn't that major. Yutaka plays a strange, cool taxi driver. While he drives them he listens to them, gives them advice, and guides them back to the turning point in their life. With many famous actors in guest roles, Yutaka's intriguing and interesting character, and lots of laughs will make you want to take a ride in Sentaxi.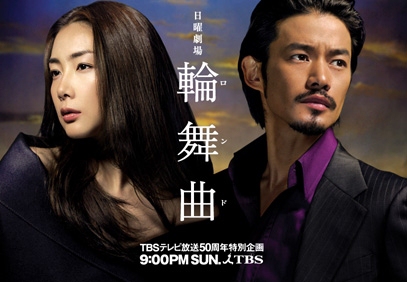 Again Yutaka in a detective role. Like I said, he is born to be a cop and I'm standing behind those words. ;) There's something inside of him that makes him such a fantastic detective whether he is a good cop or a bad one. 
In Rondo he plays a detective who goes undercover to find the truth about his father's death. Through this he meets a mysterious Korean woman who is searching for her missing father. Despite many secrets between them they fall in love. Lots of twists and turns in this drama filled with good action and great chemistry between Choi Ji Woo and Yutaka. They complemented each other so well and there are good supporting characters.
I did like this drama. I've read many comments criticizing it and how the writing is messy. I agree about that but still kinda liked it. Maybe cause I watched it long time ago. Whatever the case, I found it bearable. Not the best one out there though.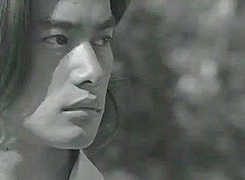 This drama actually put him in the spotlight, where he got a first main lead role in romance genre. An online love story about a talented composer who wasn't able to write more songs after his girlfriend left him, and a girl who accidentally receives his new unfinished piece of work via mail. They start to write to each other over email without knowing each other and slowly fall in love. 
Yutaka is so beautiful and gorgeous in this drama. He certainly captured my heart with this role of the misunderstood composer and it's no surprise that he became a new famous face in acting industry after this. With Love isn't a great drama, but it's decent enough. Especially if you're a woman and you like Takenouchi. ;)
Takenouchi Yutaka, as I mentioned, really has too many dramas to count. I simply can't write about all of them but a few more titles that may seem interesting:
Hoshi no Kinka (1995) His first ever role. Of course he wasn't a lead but I rooted for him. I couldn't stand the lead guy, but when I think twice I didn't like the girl much either. Not my drama cup of tea but it will introduce you to Japanese old dramas and to some fantastic actors in their younger days. Watching them when they were so young was a really cool experience.
Manatsu no Merry Christmas (2000) This one, on the other hand, I'd kinda liked. Yutaka and Miki Nakatani had good chemistry. The story was a bit messed up in other half of a drama, but I watched till the end and was satisfied. Also there are some really great quotes. 
Dekichatta Kekkon (2001) With a very fun title, Shotgun Wedding, this drama attracted me from the first moment. It was dragging at many times, and sometimes I wanted to drop it so hard, but since I like both leads and some supporting actors I continued. I think it could have been better if they mixed it with a deeper story of side characters and some more serious development of the leads. It was too easy and too naive, but nice enough. 
Risou no Kekkon (1997) It's also not the best one out there but with some nice and honest family moments. Sweet and cheesy, ordinary and boring at times, still the leads had a good chemistry. Even though in some scenes I wanted them to break up, I ended up cheering for them. Plus watching Yutaka in this kind of romantic role is always such a pleasure. ♥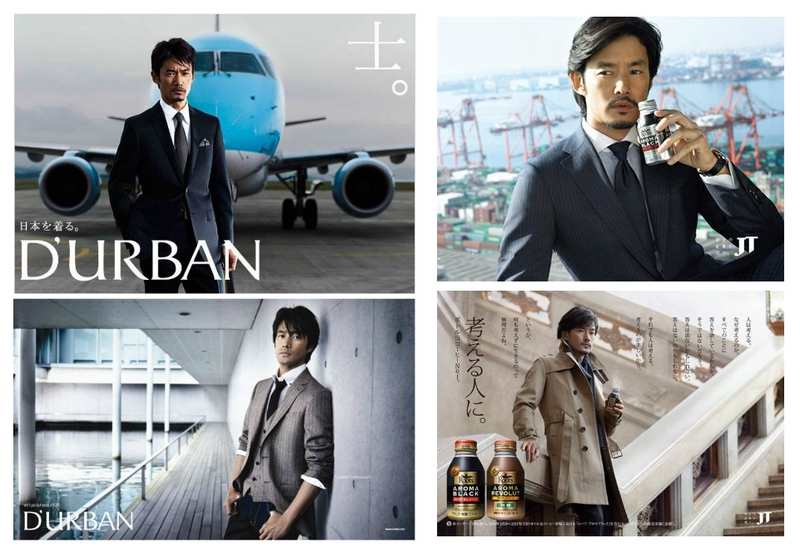 ---
So yeah, instead of having this cute little baby with him and enjoy in being a wife of mister Yutaka Takenouchi, I can only stare at his poster and making this expression like she is. :P

---
A man who makes you swoon instantly since he always looks so good and handsome. This actor has had so many various roles and proves to be one of the best out there. A person who is always so polite to his fans and has a gentle smile on his face. Takenouchi Yutaka, with his charming way of acting and professional approach to his roles where he gives a maximum every time, will make you his slave with only one look. Whether you're a guy or a girl. ♥
---