(Disclaimer: This article is written by a fan with zero inside knowledge in Korean showbiz. These are not expert opinions, these are MY opinions. If not mentioned otherwise, the statements are mostly about the actor's performance, not the drama/movie as a whole)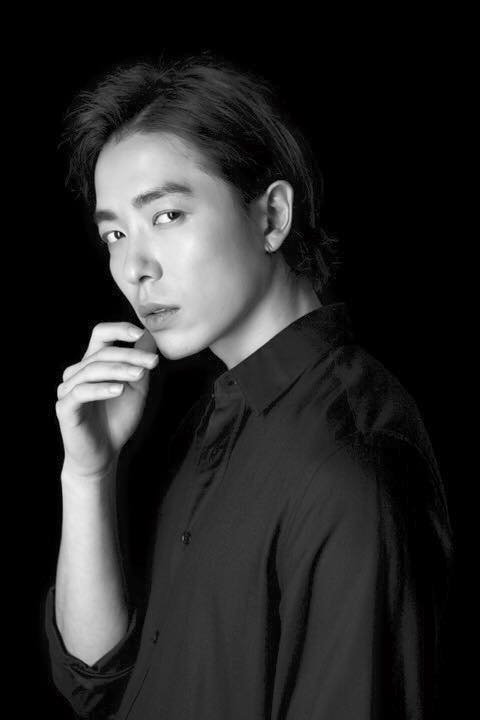 This guy, you remember him? He may or may not have floated into your screen destined to be unnoticed but still managed to grab your attention with a mix of magical looks and talent just to leave you wanting for more? And when you are absolutely sure he will return with something bigger and better, he drifts into oblivion leaving not a single trace? Then when you have come to terms with him being done with the media, he bangs open your screen looking better than ever and without a spec of rust on his acting chops?
Yes? No!? Doesn't matter, he's pretty.
Let me introduce 'the cheekbones of Korea', Kim Jae Wook (shortened to KJW in the rest of the article).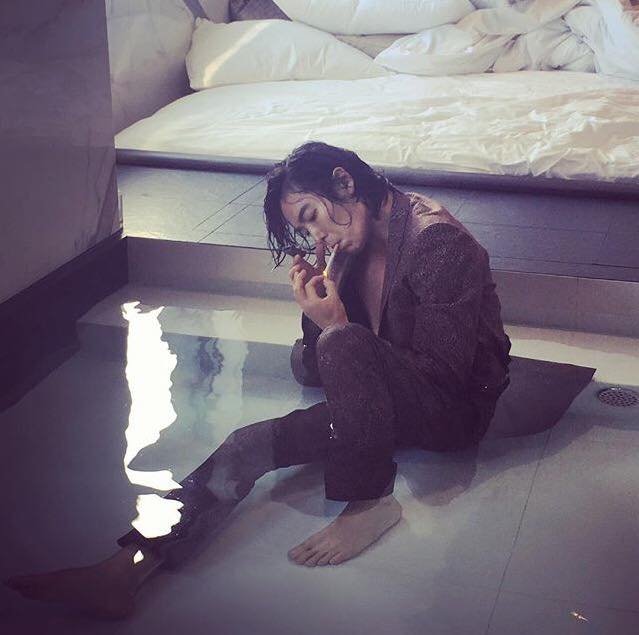 You ready? Image source
---
Bio and Stats:
Not gonna parade a lot of numbers and names, just gonna state that he's born on April 2nd, 1983, for the ease of placement in your 'ahjussi', 'oppa' or 'dongsaeng' category (I know you want it, aha!)
For more specific info: MDL Actor Profile
---
Beginning: Modelling
KJW started off in the industry with a fairly successful career as a model; he walked for known brands, part of notable fashion weeks, was part of various ad campaigns, graced the mags regularly and in general, looked like he didn't have any shortages of gigs.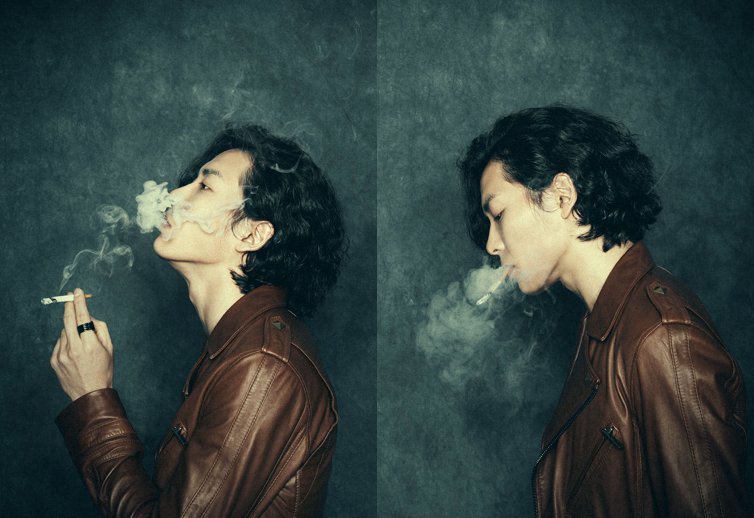 Look, I could also use a smoke at the moment as well Image source
My conclusion of fairly successful is mostly based on the fact that he published a book with four other (all female) supermodels in Korea named 'Top Model' (Source). You can find videos of his ramp walks on youtube and stuff; I am sharing a compilation video but my favourite is the Milipunk one (here) because he was drunk all through it ;)
And as far his shoots go, he looks good in most, questionable in some and plain weird in a few (Dude! facial hair's not for you), this one for Esquire mag back in 2009 is my favourite one.

Trump card:
I need no degree to state that he's got amazing proportions. Thank the lord and your parents at regular mate.
---
Change of track: Acting
Breakthrough (2007): Coffee Prince
KJW's first acting role was in 2002, Ruler of your own world, where he played a small role. I don't know exactly why because I haven't seen the drama, he found acting to be too difficult and didn't return to screen until 5 years later.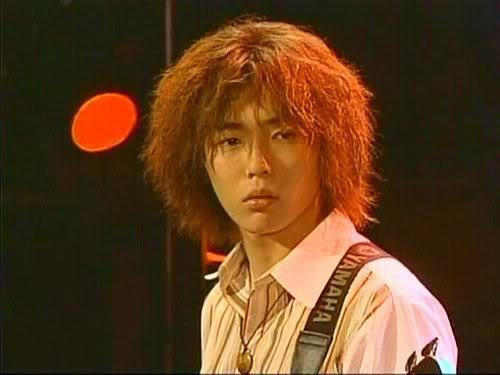 Maybe the hair gave him trauma Image source
He appeared in two dramas in the year 2007. Dalja's Spring is my favourite of the two where he played a very small role as the main male lead's friend. But what got him public attention (and a lot of it!) was Coffee Prince where he played Noh Sun Ki, the quite, edgy, emo hair-do, black nail polish sporting, fluent in Japanese dude who sells waffles! The drama is a must for any drama watcher, a classic gender-bender filled with a parade of lookers and 'Waffle Sun ki' is still to this day the most common identifier of him.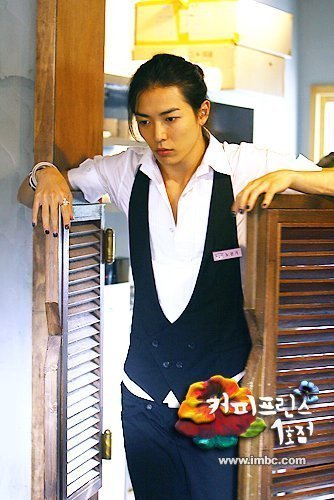 Sulking is the secret ingredient of my delicious waffles ;) Image source
---
The best in the Middle (2009-10): Antique Bakery and Bad guy
His first movie is what made me sit and notice him for the first time. Antique Bakery was based on the Japanese manga of the same name that I didn't know about when I started watching the movie (Hint: Japanese mangas are NEVER what they seem). I was bored, saw the poster with four very good looking guys (includes Joo Ji Hoon of Goong fame and a very adorable young Yoo Ah In) selling cakes and gave it a go and was floored!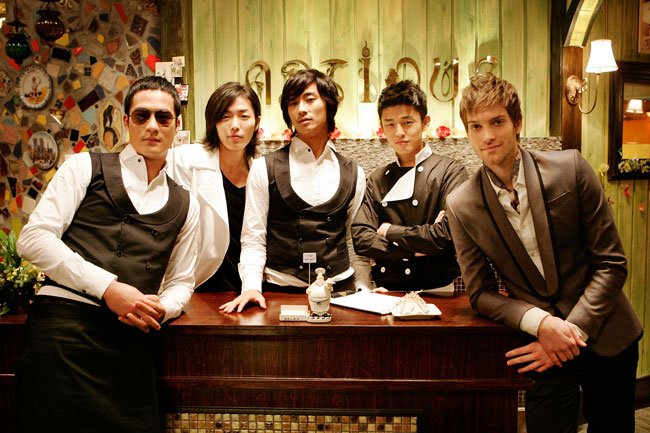 If this bunch doesn't get you to watch it, stop coming here! Image source
I was not ready for this!!! KJW played Min Seon Woo, a (very) gay patissier, a character you are probably already rolling your eyes at if you haven't seen the movie, but he was as real as any other guys, not just the caricature you are imagining. Up until that point, I have not seen anyone (in Asia) portray a queer character with that care and depth. It was fine. The entire movie is class but Min Seon Woo (with his French lover) stole the show for me and that, my friend, is where the stalking started. Antique is my go-to happy movie, a pleasure I enjoy often without guilt.
We believe you! GIF source
On the drama side, he appeared in a saeguk, The Kingdom of the Winds and a short Pygmalion no Koi, both of which are okay-ish and worth checking out but the really good one came in 2010 when he appeared as the second male lead in the drama Bad Guy.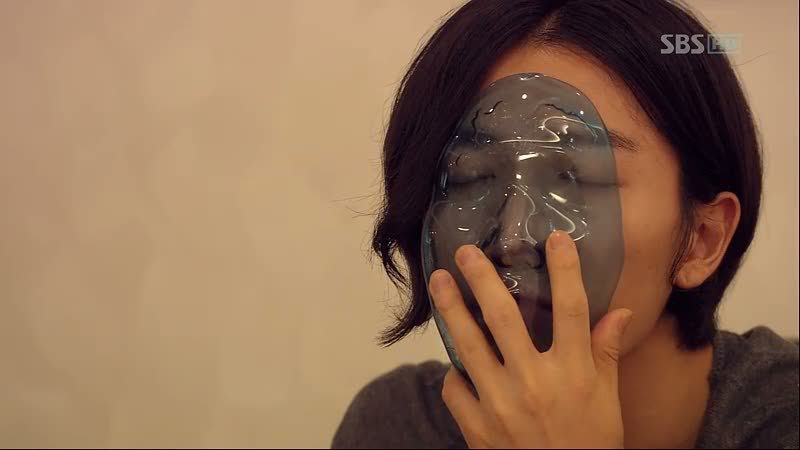 Sadness juseyo! Image source
 'Bad guy' is a melodrama on the heavier side with a bunch of A-listers playing the mains (Kim Nam Gil, Han Ga In, Oh Yeon Soo). A revenge plot focusing on a chaebol family, 'Hong Tae Sung' the unwanted son, the actual 'bad guy', played by KJW is easily the most well-written character. Resembling a wounded feral animal more than any human, his miserable journey is what kept me  (amply helped by Kim Nam Gil and the ost from time to time) watching this drama. Also, this drama has the least cringe-worthy foreign location shoot in K-drama history largely thanks to KJW's great Japanese language skills. 
He excelled in many scenes but my favourite is the scene in a restaurant in Japan where he is bawling over a bowl of udon.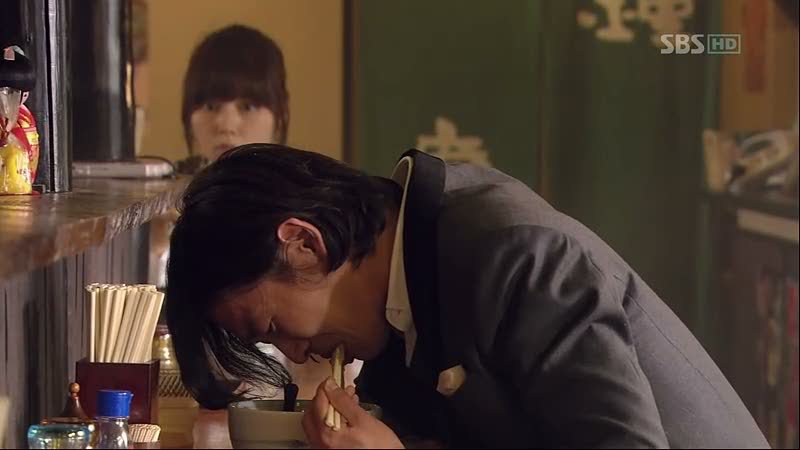 Ain't no tragedy bigger than soggy udon. Image source
In the same year as Bad Guy (2010), he appeared as 'Jung In', second male lead in another in the drama Mary stayed out all night (You see a pattern developing?).  Frankly, I find it to be a semi-terrible drama which is cute at times, mostly during the two male lead's interactions. I don't think I've finished it.
---
 A break uncalled for (2011-12): Mandatory enlistment
And just when you think his career is gaining a momentum, he went to the army afterward for two years.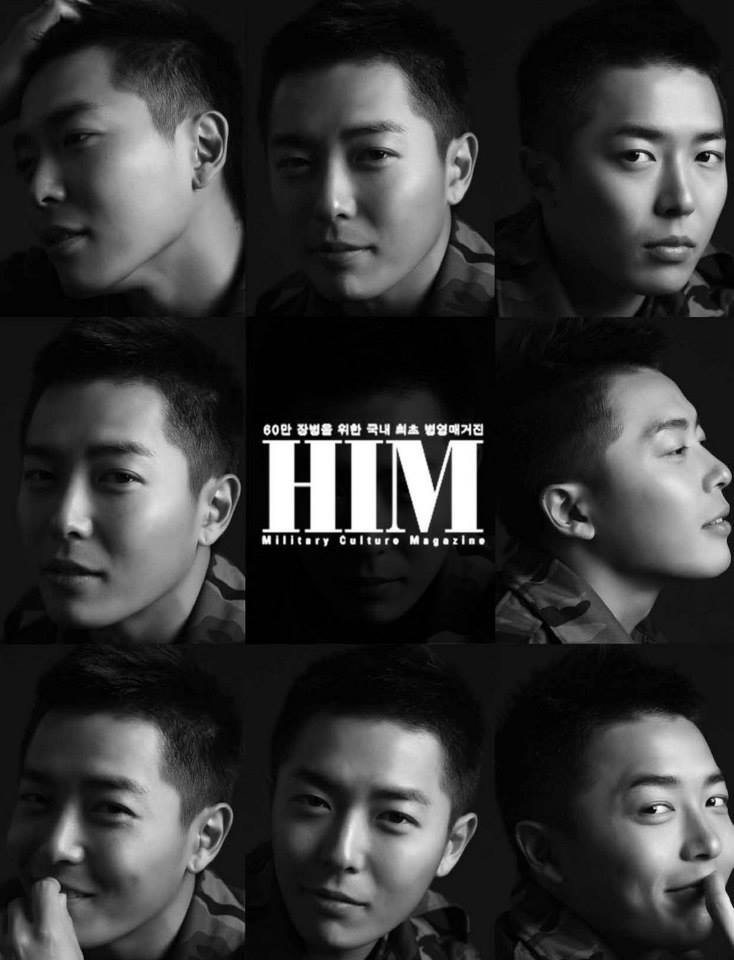 Not much bothered by buzz cut Image source
---
The tragedy – onscreen and real (2013-14): Who are you and Inspiring generation
As if nothing has changed in the two years, KJW's comeback role in dramaland with ghost thriller Who are you stayed true to his track record, another second male lead but this time he's a ghost! If you are sad that's the most unfortunate second lead and glad that you won't have any second lead syndrome, first, you are right about the tragedy of the character but oh boy be prepared to ship the girl (A gorgeous So Yi Hyun) with a dead ghost because god knows what he's been drinking in military, that will happen! I felt bad for Taecyeon (who was surprisingly good) for losing the game so solidly to a character that didn't even appear in the first few episodes and when he did, he didn't have any dialogue (minus the flashbacks). All looked well underway after he managed to steal the show by simply gazing at things but a truer tragedy was waiting on the way.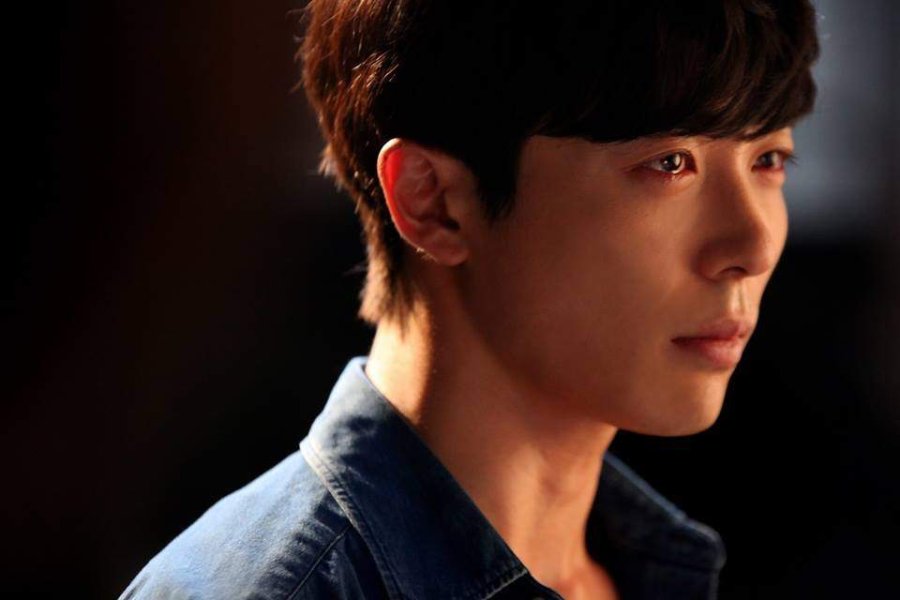 'Cry me a river'- Lee Hyung Joon Image source
KJW got cast as (yet) another second male lead in the period drama Inspiring generation (2014) and had a good start. Despite my initial unease with the male lead (Kim Hyun Joong), the drama seemed to be well written and well directed and KJW's presence in it was breezy. But then all hell broke loose, the main writer was replaced and following this, KJW quit the drama in the middle of the airing! Now let me state the first rule of the fight club (dramaworld), you don't leave a fight (drama) in the middle, that's a no-no! He was hilariously written out of the drama (was mentioned nonchalantly during a conversation to be dead) and that my friend, is going be the last of him in dramaland for a very very long time.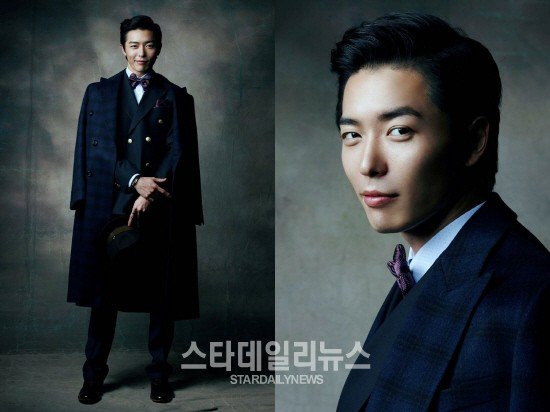 So much wasted potential Image source
---
The return of the Jedi (2017): Voice
Apart from appearances in few indie movies (Plank Constant, Two Rooms Two Nights, Another Way) and a small role in the box office success movie, The Last Princess, his presence was virtually non-existent. When I practically gave up on him ever being on the small screen, rumours had it that he was cast as guest appearance on the OCN (they have a certain reputation) thriller drama, Voice slated for early 2017. I wasn't much hyped until I saw the first trailer and I immediately know who he's playing (covering his face doesn't work, dude used to be a model) and by no way that's a small role, the countdown finally begins.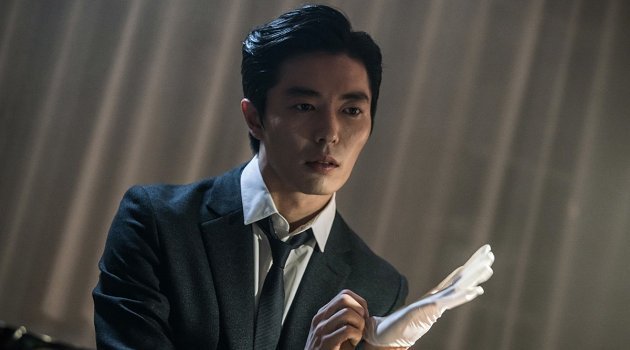 Come crawling faster, obey your master Image source
'Mo Tae Gu' doesn't appear (at least his face doesn't) until the 8th episode but put on your seat belt because when he does, it's gonna be a hell of a ride. 'Mo Tae Gu' is well on his way to becoming an urban legend as the most badass villain in K-dramaland and I personally use 'Mo Tae Gu' meter (1 is 'are you kidding meh' and 10 is 'die already') to rate the bad guys (example: I rate myself 6.5).
---
Currently airing: Temperature of Love
KJW is now busy playing the second male lead (good god I want to break something at this point) in the rom-com Temperature of love. Read the currently watching article here. 
Erm…I am not feeling it?! Not even KJW's looking godly as CEO Park Jung Woo with a hint of dark can keep me watching a bunch of (wo)man-child's interactions in a sappy atmosphere too heavy to breathe. I put it on hold at the moment and my only hope is that CEO Park goes full bonkers at the end and achieves at least a 'Mo Tae Gu' 9. Keep me updated on this one, fellas.
'When are you coming back, stalker-nim?' GIF source
Trump card:
If you still haven't made the connection, KJW spend a significant amount of his childhood in Japan and is fluent in the language. Add to that his sharp features and he can fool anyone for a Japanese. And he seems to be taking full advantages of it.
---
Passion project: Walrus
There's nothing much personal going on to be found about KJW but you can certainly say he's been passionate about music. His Alma matter is Seoul Institute of Arts where he majored in music and he was in a band with two of his friends named 'Walrus'. More here.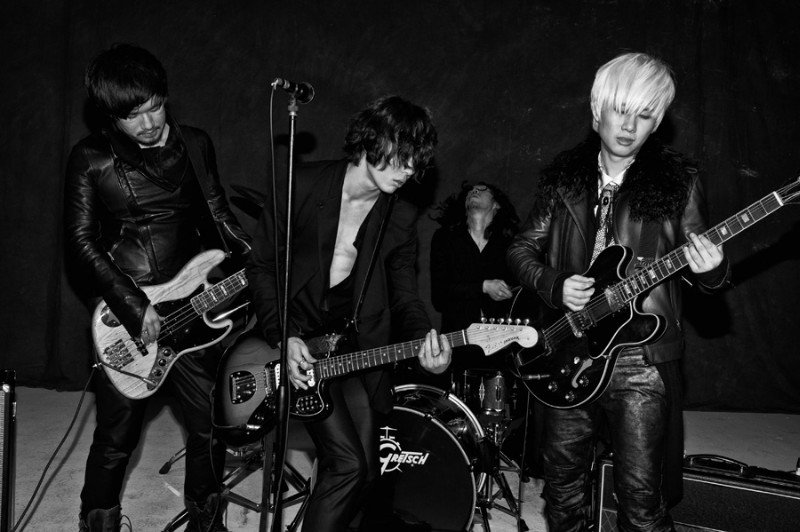 The band was not forgotten after the college and managed to release one single album in 2011 (just before his enlistment). The genre is Rock with a hint of pop (could be wrong). The mini's got three singles; Mozaic(arguably the best track), To be (My fav) and Seoul Witch (With an actual mv that's mostly a denim ad).
Here's To be for you. 
Apart from this, he appeared in Dear cloud's Ice fortress mv.
Few concert vids of him with his band Walrus performing can be found on youtube. Look, I won't say he's a phenomenal singer (he's not) but he seems to truly enjoy it. Good on him for keeping it going. And this is so different from most of the stuff I find out in South Korea, there's not much rock and it doesn't seem to be popular as well so I'm glad he's keeping the rock spirit alive.
Glad that this exists: As 'Hedwig' in the musical 'Hedwig and the Angry Inch'
Not only did he release the album for the band, KJW snagged the role of Hedwig right before the enlistment. This I would give anything to watch in person. It's a brilliant piece of work and the videos floating suggests that it was a bomb of a performance.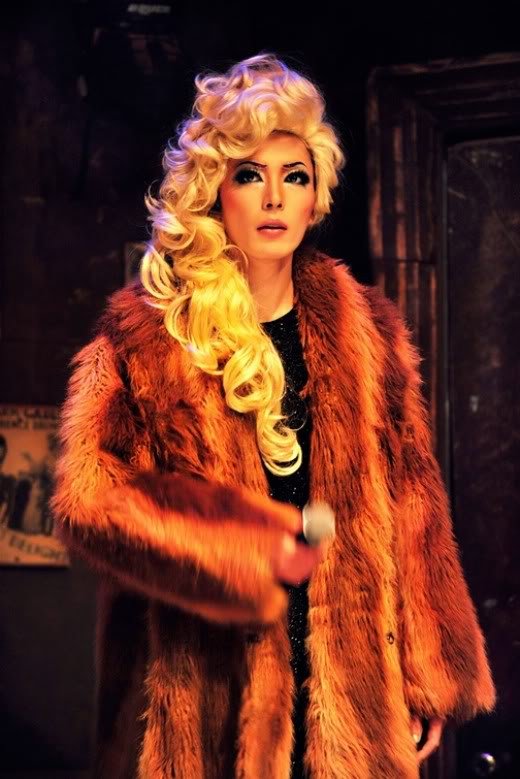 RuPaul, you called? Image source
Personal life
….
He's got a cat and a dog. The cat seems to be a Russian blue (my bet's a mix) and the dog is…. hairy. You can follow them or him on his only social media, Instagram (notice how he follows absolutely no one).
And if you also want to stalk him, the best place to start is Kim Jae Wook Thailand fanpage on facebook; this is an extremely dedicated bunch of fans and you are guaranteed to get the news faster than anywhere else (if you are not an SK resident and have availability of better resources that is).
---
Author's note: Why do I stalk him?
Back when I started watching dramas and joined MDL (around 2012), the entire drama culture was shocking to me. I only watched western shows before so everything in here felt so foreign and I tried to adapt as fast as I can. Everybody seemed to have a bias and I was like what's that and where can I get one?! And then begin my hunt for whom to follow. The problem was I am not very easily impressed neither am I easily depressed. In the entire Hollywood, the only guy I can say I stalked would be Edward Norton. My trick is to have a certain something I want but can't have  (his unyielding quest for perfection in this case) and I couldn't form any. Then one day I saw the movie Antique Bakery and found the guy. 
There's a very fine line between empathy and sympathy and that's what makes or breaks for me when it comes to acting. It was not easy to portray an openly gay character and definitely not in South Korea at the time (2009), and to play it with such gusto must have taken some very diligent work. KJW,  I decided to stick with. 
His journey is not easy to follow but that's exactly where I can connect. It's not easy to adapt to your surrounding but it's more difficult to remain unchanged and let the surrounding adjust to you. And when it doesn't, showing the bravery to wait for it to happen. Choosing a plethora of second leads, which also happens to be the most well written and interesting character of the drama, must not have been an easy task. But that's probably what made him happy. And anyone who ever tried to do 'work as something that makes you happy' knows it's the most difficult balance to achieve and you need to be extremely brave to be that decisive. On top of that when the direction of the drama wasn't satisfying, he had no qualms about dropping it which almost jeopardized his entire career. His bravado is something I can't match but I always wanted to have and I can only respect him more for it.
Also, these are my explanations for his actions. Do they have to be true? No. They have served their purpose either way.
So let's see man how much happiness you can get out of this system that's hell bent on not giving you any.
---
Stay you, KJW! The world will follow!