Name: Vicki Zhao
Native name: 赵薇
Also Known as: Vicki Zhao; Zhao Wei; Zhao Vicky; Vicky Zhao; Mei Chiu; Wei Wei; Athene; Noodles; 趙薇;
Nationality: Chinese
Gender: Female
Born: March 12, 1976
Age: 43
Zhao Wei is a mainland Chinese film actress and pop singer. Audiences sometimes refer to her by her English name, Vicki Zhao (sometimes spelled Vicky Zhao). She has been awarded the Hundred Flowers Award, Shanghai Film Critics Award, Huabiao Award, Golden Eagle TV Award as well as Shanghai Film Festival Golden Globet, amongst others.
After being chosen to work as an extra on a filming set, Zhao developed a love for acting. While studying at Beijing Film Academy, Zhao participated in various film projects. Zhao's breakout role as a leading actress was in Princess Pearl, a Taiwanese television series. In 1999, after Princess Pearl was broadcast, Zhao also began a singing career with her first album, Swallow. After her breakthrough, Zhao was involved in a number of controversies about her personal and professional lives, such as posing in a dress resembling a Japanese war flag. She is considered one of the "Four Young Dan actresses" in China (四小花旦), along with Xu Jinglei, Zhang Ziyi and Zhou Xun.
Zhao rose to international stardom in films such as Stephen Chow's Shaolin Soccer (2001), So Close (2002) and the epic Warriors of Heaven and Earth (2004). In John Woo's historical epic Red Cliff (2009), she played warrior princess Sun Shangxiang.
For her achievements in film, television, and music, Japanese media dubbed her China's No.1 actress, and UK's The Independent described her as "China's box office darling".
She graduated from Teachers' College Elementary School (Shi Fan Fu Xiao) and Teachers' College High School (17th Secondary School Shi Fan). Zhao studied dancing for 3 years, piano for 6 years. And her performance of Tibet dancing has showed on local TV spring festival celebration in 1994.
She married in 2009 with Huang You Long, a property magnate from China. In 11 April 2010, she gave birth to a daughter.
[wikipedia]
Director
Drama
Title
Rating
Tiger Mom

Chinese Drama,

2015

, 45 eps

7.9

Thank You for Having Loved Me

Chinese Drama,

2007

, 34 eps

8.0

Fast Track Love

Chinese Drama,

2006

, 26 eps

Chen Xiao Xiao

(Main Role)

5.5

Moment in Peking

Chinese Drama,

2005

, 44 eps

7.2

Romance in the Rain

Chinese Drama,

2001

, 49 eps

8.3

Treasure Venture

Chinese Drama,

2000

, 30 eps

7.3

Princess Pearl II

Chinese Drama,

1999

, 48 eps

8.4

Old House Has Joy

Chinese Drama,

1999

, 25 eps

Ji Xiang | Li Mei

(Main Role)

7.2

Princess Pearl

Chinese Drama,

1998

, 24 eps

8.5
Movie
Title
Rating
Three

Dr. Tong Qian

(Main Role)

7.0

Lost In Hong Kong

7.9

Hollywood Adventures

7.7

12 Golden Ducks

6.3

Dearest

8.5

Painted Skin: The Resurrection

Princess Jiang

(Main Role)

7.9

LOVE

7.6

14 Blades

7.5

Mulan

8.2

Red Cliff 2

Sun Shang Xiang

(Support Role)

8.6

Painted Skin

7.6

Red Cliff

Sun Shang Xiang

(Support Role)

8.4

The Longest Night in Shanghai

8.0

A Time to Love

6.7

Goddess of Mercy

6.6

Warriors of Heaven and Earth

7.2

Green Tea

Wu Fang | Lang Lang

(Main Role)

6.7

My Dream Girl

5.7

So Close

8.0

Chinese Odyssey

Phoenix [Li Yi Long's sister]

(Main Role)

7.2

Shaolin Soccer

7.9

The Duel

Princess Phoenix

(Main Role)

7.1

East palace, West palace

[Female student]

(Main Role)

6.7
TV Show
Title
Rating
Chinese Restaurant 2

Chinese TV Show,

2018

, 12 eps

9.0

Chinese Restaurant

Chinese TV Show,

2017

, 11 eps

8.4

U Can U BIBI: Season 3

Chinese TV Show,

2016

, 24 eps

0.0

China's Got Talent

Chinese TV Show,

2010

, 0 eps

Judge(2013-2014)

(Main Host)

6.5

Happy Camp

Chinese TV Show,

1997

, 1080 eps

9.1
Articles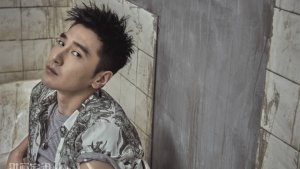 Editorials

- Sep 21, 2017
You may know him as the godly Ye Hua in Ten Miles of Peach Blossoms but there's definitely more to this Taiwanese-Canadian actor's talent. His acting will truly leave a Mark on you!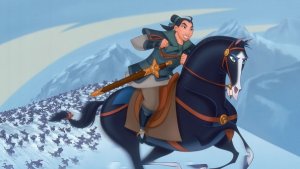 Editorials

- Oct 18, 2016
Long before Drama Gender-Bender fandoms! You might have been a fan of Mulan, who disguised herself as a soldier to save her father. With a 2018 release for the live action fans are excited!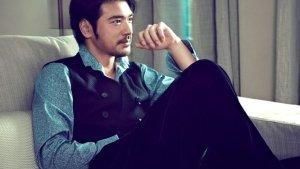 Editorials

- Jun 19, 2015
Let me take you on the most wonderful journey called Takeshi Kaneshiro. You'll meet one of the most brilliant artists ever existed and you'll fall in love cause everything that man does is pure magic.