Name: Lee Yoo Ri
Native name: 이유리
Given name: Lee Yoo Ri
Also Known as: Yi Yu Ri
Nationality: South Korean
Gender: Female
Born: January 28, 1980
Age: 39
Lee Yoo Ri is a South Korean actress who rose to stardom as the "Nation's Villain" after her portrayal of Yeon Min Jung in the 2014 television drama "Jang Bo Ri Is Here," for which she won the Grand Prize at the 2014 MBC Drama Awards. Born on January 28, 1980, Lee Yoo Ri made her acting debut in the 2001 television drama "School 4" and has received positive acclaim for her many supporting and leading roles in dramas since. In addition to "Jang Bo Ri Is Here," she is also best known for her stellar roles in daily dramas like the highly rated international hit "Yellow Boots/Ice Adonis" (2012), where she plays a betrayed, scorned and framed woman seeking to uncover the truth. Her other notable performances in the dramas include "I Love You, Don't Cry" (2008), "Twinkle Twinkle" (2011), "Super Daddy Yeol" (2015) and "Father is Strange" (2017). (Source: RakutenViki)
Drama
Title
Rating
Spring Turns to Spring

Korean Drama,

2019

, 32 eps

Kim Bo Mi / Lee Bom

(Main Role)

8.2

Hide and Seek

Korean Drama,

2018

, 48 eps

7.4

Strongest Deliveryman

Korean Drama,

2017

, 16 eps

Yoon Hwa Yeong (Ep.10-11)

(Guest Role)

8.0

Band of Sisters

Korean Drama,

2017

, 68 eps

Yeon Min Jung

(Guest Role)

8.0

My Father is Strange

Korean Drama,

2017

, 52 eps

Byun Hye Yeong

(Main Role)

8.7

Ms. Perfect

Korean Drama,

2017

, 20 eps

Client Lee Jung Soon (Ep.1) Lee Eun Kyung (Ep. 12) Lee Yu Ri/Yeon Mi Jeong (Ep.18)

(Guest Role)

7.4

Another Miss Oh

Korean Drama,

2016

, 18 eps

Heo Ji Ya [Young](Ep.10)

(Guest Role)

8.4

The Promise

Korean Drama,

2016

, 102 eps

Lee Na Yeon / Baek Do Hee

(Main Role)

7.7

Super Daddy Yeol

Korean Drama,

2015

, 16 eps

7.6

Come! Jang Bo Ri

Korean Drama,

2014

, 52 eps

Yeon Min Jung

(Main Role)

7.9

Your Lady

Korean Drama,

2013

, 120 eps

Oh Yoo Jung / Lee Eun Soo

(Main Role)

7.0

Blue Tower

Korean Drama,

2013

, 25 eps

7.0

Yellow Boots

Korean Drama,

2012

, 108 eps

7.9

My Daughter the Flower

Korean Drama,

2011

, 131 eps

7.6

Twinkle Twinkle

Korean Drama,

2011

, 54 eps

Hwang Geum Ran

(Main Role)

7.0

Daring Women

Korean Drama,

2010

, 105 eps

Ji Soon Yeong

(Main Role)

7.2

I Love You, Don't Cry

Korean Drama,

2008

, 132 eps

6.4

Mom Has Grown Horns

Korean Drama,

2008

, 66 eps

Na Young Mi

(Support Role)

7.1

Love and Ambition

Korean Drama,

2006

, 80 eps

8.6

Young Jae's Golden Days

Korean Drama,

2005

, 15 eps

Ju Eun Jae (Yeong Jae's sister)

(Support Role)

5.8

Precious Family

Korean Drama,

2004

, 68 eps

Ahn Sung Mi

(Support Role)

8.3

Twenty Years

Korean Drama,

2003

, 40 eps

6.2

Yellow Handkerchief

Korean Drama,

2003

, 169 eps

Na Mi Ryung

(Support Role)

7.3

Wife

Korean Drama,

2003

, 52 eps

Kim Yoon Joo

(Support Role)

7.3

Loving You

Korean Drama,

2002

, 12 eps

6.6

This is Love

Korean Drama,

2001

, 172 eps

9.0

Empress Myeongseong

Korean Drama,

2001

, 124 eps

Empress Sun Myeong

(Support Role)

8.1

School 4

Korean Drama,

2001

, 48 eps

Park Seo Won

(Support Role)

8.9
Movie
| Title | Rating |
| --- | --- |
| Ouija Board | 6.6 |
Special
TV Show
Title
Rating
Let's Eat Dinner Together

Korean TV Show,

2016

, 150 eps

8.3

Video Star: Season 1

Korean TV Show,

2016

, 90 eps

0.0

Knowing Bros

Korean TV Show,

2015

, 190 eps

9.2

The Return of Superman

Korean TV Show,

2013

, 300 eps

9.0

Running Man

Korean TV Show,

2010

, 450 eps

9.3
Articles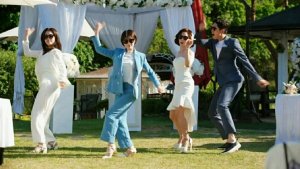 Editorials

- Sep 11, 2018
Some cute, some funny, some annoying, some badass, some tragic siblings of K-Dramaland!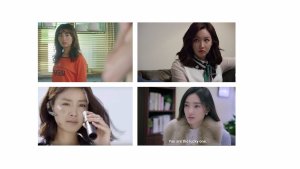 These 4 lead ladies are confident, especially talented or funny, kick-ass or resourceful. Are your favorites on the list?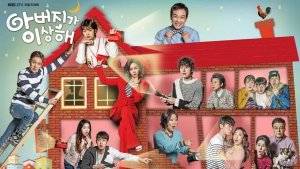 Drama Recaps

- Jun 2, 2017
A drama about a huge family under one roof. See how crazy it gets!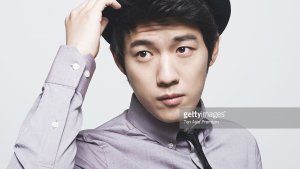 Editorials

- Sep 22, 2016
Find out everything there is to know about this gorgeous, talented, and highly versalite actor...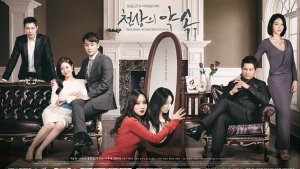 Drama Recaps

- Mar 9, 2016
Kachiiing breathes life into the hottest daily drama nobody's talking about right now. Probably because they ran away screaming, after seeing "100 episodes." She aims to bring a few new converts on board and assuage their worries.