If you're still experiencing technical difficulties, please report it
here
.
Name: G-Dragon
Native name: 지드래곤
Given name: Kwon Ji Yong
Also Known as: GD; Gwon Ji Yong; 권지용;
Nationality: South Korean
Gender: Male
Born: August 18, 1988
Age: 29
Kwon Ji Yong, better known by his stage name G-Dragon, is a South Korean rapper, singer, songwriter, producer, and model.
After 6 years as a trainee under the record label YG Entertainment, G-Dragon officially debuted as the leader and one of two rappers for the Korean group Big Bang. G-Dragon has been involved with writing, composing and producing many of Big Bang's tracks, including "Lies", "Last Farewell", and "Haru Haru".
He released his debut solo album, "Heartbreaker", which yielded the number-one single of the same name. The album went on to become one of the most successful albums of the year, garnering sales of over 200,000 copies and winning the Mnet Asian Music Awards for Album of the Year. Heartbreaker also sparked major controversies for the artist, including accusations of plagiarism. After almost a year of hiatus, G-Dragon, and bandmate, T.O.P collaborated to record and release the album GD & TOP (2010). The album saw the release of three singles: "High High," "Oh Yeah," and "Knock Out," all of which have charted within the top three positions of the Gaon chart, with "High High" becoming a chart-topper.
G-Dragon's influence extends beyond the music industry, having shaped major trends in South Korea. His tight control over his image and artistry have won him praise for his contribution to fashion, and his lyrical contents and composition have garnered him awards.
Movie
Special
Title
Rating
Muhan Company

Korean Special,

2016

, 2 eps

CEO Kwon Ji Yong

(Support Role)

8.2

Haru

Korean Special,

2010

, 1 eps

7.0
TV Show
Title
Rating
Please Take Care of My Refrigerator

Korean TV Show,

2014

, 153 eps

8.9

The Return of Superman

Korean TV Show,

2013

, 206 eps

9.0

WIN: Who is Next?

Korean TV Show,

2013

, 10 eps

[B Coach](Ep.5-6)

(Guest)

8.3

Weekly Idol

Korean TV Show,

2011

, 330 eps

(Ep. 125, 284, 285)

(Guest)

8.8

Running Man

Korean TV Show,

2010

, 377 eps

9.3
Articles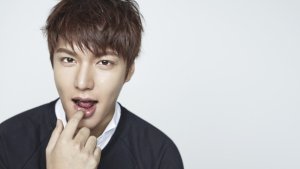 Many Korean actors will be enlisting in the military this year. Is your Oppa among them, too?
Introducing the newest documentary film starring the ever famous K-pop 'Boyband', Big Bang!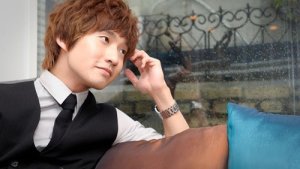 A highly-talented and versatile actor (and director), of such charm and charisma, with a wonderful ability to bring so much depth and personality to any role he performs.