Name: Lee Joo Yeon
Native name: 이주연
Given name: Lee Ju Yeon
Also Known as: Jupal, Troll JuYeon
Nationality: South Korean
Gender: Female
Born: March 19, 1987
Age: 32
Lee Jooyeon was an ulzzang, the visual, vocalist and lead dancer of the girl group After School and is an actress. Her unofficial first debut appearance was on December 29, 2008 at the SBS Gayo Daejun, performing "Play Girlz" with label mate Son Dam Bi on stage. She officially debuted on January 17, 2009 on MBC's Music Core live as an After School member under Pledis Entertainment. She made her acting debut in the drama Smile Again. In 2011 Jooyeon graduated from Dongduk Women's University with a major in broadcasting. She graduated on February 22. As of 2018, she is signed under Mystic Actors for her acting endeavors.
Drama
Title
Rating
Devilish Joy

Korean Drama,

2018

, 16 eps

8.0

The Undateables

Korean Drama,

2018

, 32 eps

7.5

Sisters-in-Law

Korean Drama,

2017

, 100 eps

Hwang Geum Byul

(Main Role)

7.8

Saimdang, Light's Diary

Korean Drama,

2017

, 28 eps

Shin Saim Dang [Younger]

(Support Role)

7.9

Entourage

Korean Drama,

2016

, 16 eps

Herself (Ep.13-15)

(Guest Role)

6.6

The Facetale Season 1: Cinderia

Korean Drama,

2016

, 10 eps

Cin De Ri / Cinderia

(Main Role)

6.3

Immortal Goddess

Korean Drama,

2016

, 8 eps

7.0

A New Leaf

Korean Drama,

2014

, 16 eps

6.6

Hotel King

Korean Drama,

2014

, 32 eps

Chea Won (Ep.31-32)

(Support Role)

7.8

Reply 1994

Korean Drama,

2013

, 21 eps

[Med School Fellow]

(Guest Role)

8.2

Monstar

Korean Drama,

2013

, 12 eps

7.4

Jeon Woo Chi

Korean Drama,

2012

, 24 eps

6.8

Reply 1997

Korean Drama,

2012

, 16 eps

[Tae Woong's doctor](Ep.14 & 16)

(Guest Role)

8.7

Salamander Guru and the Gang

Korean Drama,

2012

, 10 eps

Shi Ra (Ep.5)

(Guest Role)

6.8

Smile, Dong Hae

Korean Drama,

2010

, 159 eps

Yoon Sae Yeong

(Support Role)

7.5

You're Beautiful

Korean Drama,

2009

, 16 eps

Before School member (Ep.1)

(Guest Role)

8.2
Movie
TV Show
Title
Rating
Law of the Jungle in Northern Mariana Islands

Korean TV Show,

2018

, 9 eps

8.9

2014 Idol Star Athletics Championships

Korean TV Show,

2014

, 2 eps

8.3

After School's Beauty Bible

Korean TV Show,

2013

, 29 eps

7.9

Hidden Singer: Season 1

Korean TV Show,

2012

, 17 eps

[Panelist] (Ep. 11)

(Guest)

7.4

2012 Idol Star Olympics Championships

Korean TV Show,

2012

, 2 eps

8.2

2012 Idol Star Athletics – Swimming Championships

Korean TV Show,

2012

, 2 eps

8.3

Weekly Idol

Korean TV Show,

2011

, 430 eps

8.7

Running Man

Korean TV Show,

2010

, 500 eps

9.3

Invincible Youth: Season 1

Korean TV Show,

2009

, 58 eps

8.6

Let's Go! Dream Team Season 2

Korean TV Show,

2009

, 336 eps

8.7

Idol Show: Season 3

Korean TV Show,

2008

, 17 eps

8.6

Champagne

Korean TV Show,

2008

, 81 eps

0.0

Infinite Challenge

Korean TV Show,

2005

, 616 eps

8.7
Articles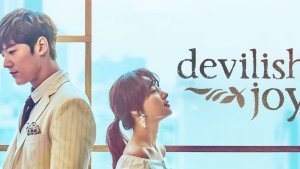 Editorials

- Oct 13, 2018
Trust me, you guys, I am not a fan of amnesia dramas. But Choi Jin Hyuk is back on screen and I can't help myself! I told myself whatever he stars in next I will watch it no matter what...and it happened to be a plot with amnesia. *sighs.*