Name: Nam Kyung Eup
Native name: 남경읍
Also Known as: Nam Kyeong Eup; Nam Kyoung Eub
Nationality: South Korean
Gender: Male
Born: March 12, 1958
Age: 61
Drama
Title
Rating
Crash Landing on You

Korean Drama,

2019

, 16 eps

Yoon Jeung Pyung [Se Ri's father / Chairman]

(Support Role)

9.0

Bad Love

Korean Drama,

2019

, 124 eps

Han Tae Suk [Jae Hyuk & Min Hyuk's father]

(Support Role)

7.4

Hotel del Luna

Korean Drama,

2019

, 16 eps

Chairman Wang [Chairman of Royal Pacific Hotel] (Ep.2, 9-10)

(Guest Role)

8.8

Doctor Prisoner

Korean Drama,

2019

, 32 eps

Jung Min Jae [Congressman] (Ep.20-21)

(Guest Role)

8.5

Heart Surgeons

Korean Drama,

2018

, 32 eps

Yoon Hyeon Mok [Soo Yeon's father]

(Support Role)

8.2

The Undateables

Korean Drama,

2018

, 32 eps

Kang Jung Do [Hoon Nam's father]

(Support Role)

7.5

Misty

Korean Drama,

2018

, 16 eps

Kang In Han

(Support Role)

8.5

Witch's Court

Korean Drama,

2017

, 16 eps

Ahn Suk Pil [Tae Kyu's father]

(Support Role)

8.2

Good People

Korean Drama,

2016

, 122 eps

Cha Man Goo

(Support Role)

6.7

The Promise

Korean Drama,

2016

, 102 eps

7.7

Hello Monster

Korean Drama,

2015

, 16 eps

Kang Seok Joo [Police Chief]

(Support Role)

8.5

My Love Eun Dong

Korean Drama,

2015

, 16 eps

Baseball Team Coach Seo

(Support Role)

7.8

House of Bluebird

Korean Drama,

2015

, 50 eps

Shin Yeong Hwan

(Support Role)

7.5

Shine or Go Crazy

Korean Drama,

2015

, 24 eps

7.7

Incomplete Life

Korean Drama,

2014

, 20 eps

[One International CEO]

(Support Role)

8.8

Discovery of Romance

Korean Drama,

2014

, 16 eps

Han Jae Shik

(Guest Role)

7.6

Two Weeks

Korean Drama,

2013

, 16 eps

8.6

Ugly Alert

Korean Drama,

2013

, 133 eps

[Han Seo's father]

(Guest Role)

8.4

Get Up

Korean Drama,

2008

, 1 eps

7.8
Movie
Title
Rating
Magic Hour

Hwang Dal Joo

(Support Role)

9.0

The Map Against The World

Kim Jwa Geun

(Support Role)

7.8

Lost Flower: Eo Woo Dong

Park Cham Pan

(Support Role)

6.4

Monster

President Jeon

(Support Role)

7.8

Don't Click

Detective Jang

(Support Role)

6.6

The Man From Nowhere

[Section chief]

(Support Role)

8.9
Articles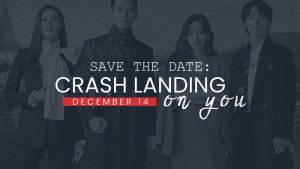 An article focusing on what we know so far about the upcoming Korean drama "Crash Landing on You". Will you be saving the date?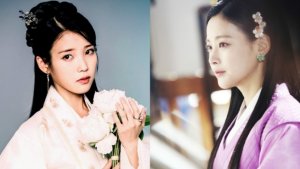 Editorials

- Oct 28, 2016
Which drama did it better? Was it Shine or Go Crazy with Jang Hyuk, or Moon Lovers: Scarlet Heart Ryeo with Lee Joon Gi?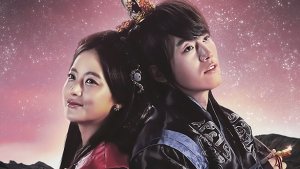 Drama Recaps

- Feb 17, 2015
Can you change your fate if you put your heart and soul into it?