Name: Song Il Gook
Native name: 송일국
Also Known as: Song Il Guk;Gong Il Kook
Nationality: South Korean
Gender: Male
Born: October 1, 1971
Age: 47
Song Il Gook (alternately Song Il Guk or Song Il Kuk) (송일국) is a popular South Korean actor. He starred in several historical Korean dramas such as Jumong and Emperor of the Sea. He graduated from the Cheongju University and majored in Performing Arts. He is the grandson of Kim Du-han, great grandson of Kim Jwa-jin, the famous Anarchist and Korean independence movement general during the early 1900s. Song is the son of actress and congresswoman Kim Eul-dong.
Song typically takes on physically challenging roles that require sword-fighting, martial arts and horsemanship. He is a vice-president of the Korean Triathlon Confederation and participated in the 2008 Seoul International Triathlon Competition. In April 2008, Song carried the Olympic torch through Seoul.
Additionally, Song has talent as a sketch artist. His skill was captured during filming of Emperor of the Sea and The Kingdom of The Winds.
In addition to acting, Song has modeled professionally, both on the runway and in print. In 2008, he and several of his colleagues, Joo Jin-mo, Go Soo, Jang Keun-suk, and Park Jae-jung, were the subjects of the Kolon Christmas Photo Shoot.
In 2009, the state of Hawaii designated March 21 as Song Il-Gook day.
In April 2010, Song was invited to the Blue House to dine with heads of state, including the president of Kazakhstan because the series Jumong garnered popularity in Kazakhstan.
Song adheres to a pescetarian diet for health and ethical reasons.
In October 2015, Song signed an exclusive contract with management agency C-JeS Entertainment.
On March 15, 2008, Song was wed to a Busan High Court Judge, initially identified only by her family name Jung, in a private traditional Korean wedding,away from the media spotlight at the Sheraton Walkerhill Hotel in Seoul. Later, Song's bride's full name was revealed to be Jeong Seung Yeon (정승연).[16] On the morning of March 16, 2012, Song Il Gook's wife, Jung Seung Yeon gave birth to triplet sons at a hospital in Seoul. The triplets are named Dae Han, Min Guk and Man Se, which also means "Long Live the Republic of Korea" when said together. Song Il Gook with his three sons are starred in the variety show The Return of Superman.
Drama
Title
Rating
Jang Young Shil

Korean Drama,

2016

, 24 eps

Jang Yeong Shil

(Main Role)

8.0

Fermentation Family

Korean Drama,

2011

, 24 eps

7.7

Crime Squad

Korean Drama,

2011

, 16 eps

Park Se Hyeok

(Main Role)

7.4

A Man Called God

Korean Drama,

2010

, 24 eps

7.1

The Kingdom of the Winds

Korean Drama,

2008

, 36 eps

8.2

Lobbyist

Korean Drama,

2007

, 24 eps

"Harry" Joo Ho

(Main Role)

7.1

Jumong

Korean Drama,

2006

, 81 eps

8.5

Emperor of the Sea

Korean Drama,

2004

, 51 eps

7.9

Terms of Endearment

Korean Drama,

2004

, 70 eps

7.2

People of the Water Flower Village

Korean Drama,

2004

, 26 eps

Kang Sung Woo

(Main Role)

6.6

Bodyguard

Korean Drama,

2003

, 22 eps

Han Seong Su

(Support Role)

6.5

Jang Hee Bin

Korean Drama,

2002

, 100 eps

Kim Chun Taek

(Support Role)

7.8

TV Novel: Album of Life

Korean Drama,

2002

, 0 eps

Shin Hyung Shik

(Main Role)

0.0

Hard Love

Korean Drama,

2002

, 19 eps

Na Yeong Jae

(Support Role)

6.8

Into the Sunlight

Korean Drama,

1999

, 16 eps

7.4

Goodbye My Love

Korean Drama,

1999

, 16 eps

6.2

You're One-of-a-Kind

Korean Drama,

1999

, 133 eps

0.0
Movie
Title
Rating
Fly High

9.5

Tatoo

Murderer Han Ji Soon

(Main Role)

7.7

Entangled

8.3

Goblin

8.9

The Art of Seduction

7.0

Redeye

Park Chan Shik

(Main Role)

6.3
Special
Title
Rating
Oasis

Korean Special,

2003

, 3 eps

7.6
TV Show
Articles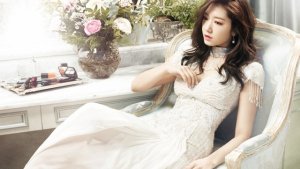 Three other actors have recently donated in order to help the victims of the massive Nepal earthquake last week...