Name: Duangta Toongkamanee
Native name: ดวงตา ตุงคะมณี
Also Known as: Tuk; ตุ๊ก; Tuk Duangta Toongkamanee;
Nationality: Thai
Gender: Female
Born: December 12, 1954
Age: 64
Duangta Toongkamanee, nickname Tuk, is a Thai actress and host. She have been acting in lakorn since the late 80′s. Now, in 2014, she is in the lakorn Por Kai Jaae.
Articles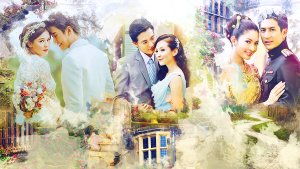 Editorials

- Dec 15, 2017
Want to dip your toes into Thai Lakorns but don't know where to begin? Then maybe this article is for you!