I have a very solid feeling that most of you read the words "Beginner-friendly" and "Thai Lakorns" together and actually scoffed.
I know, I know… It's very very difficult to call any Thai Lakorns"beginner-friendly" because Thai Lakorns are on a whole complete different tangent compared to Korean-Chinese-Taiwanese-Japanese dramas.
You can expect to find pure fluffy, sweet romance without the harsh sort of angst in K-dramas (Eg: Strong Woman Do Bong Soon / Weightlifting Fairy Kim Bok Joo), T-dramas (Eg:Hi My Sweetheart), maybe even J-dramas (Eg: My Little Lover) and C-dramas (Eg: Love O2O) ~ however that is a hard to come by case scenario when it comes to Thai dramas/Lakorns.
Still! Although easy to the eye and blood pressure Lakorns are hard to find, they are not impossible to come across. It's more like choosing the lesser evil here. And so… that is how this list has been curated.
In this list, I've selected 10 dramas (in no particular order) that I have watched, loved, and feel is easy enough for beginners!
This article, however, is still subjective to my opinion. If in some case, you find that you have other dramas that you believe are on your own list of "beginner-friendly" Lakorns ~ do feel free to share!
I myself believe myself to be a Lakorns beginner, so all the seniors out there… feel free to hit me up, yes?????
(Click on the posters to be re-directed)
BE WARNED~ SPOILERS AHEAD!!!
---
Year: 2015
Episodes: 20
Genre: Comedy, Romance, School

Introduction:  

Taliw (Aom Sushar), a cute, lively and clumsy girl, has had a crush on a popular and genius named Tenten (Mike D' Angelo), who is a new student with an IQ of 200. Tenten just returned from Japan with his family. How will Taliw deal with her feelings towards Tenten? Sometimes, he treats her kindly and cares about her. Yet, sometimes he teases and embarrasses her in front of all the students in their school.

Guys, this is my absolute favourite version of the "Mischievous Kiss" drama, and probably one of the best candidates for this list. Why? I'll explain below.
Good Points:
Tenten AKA Irie-kun AKA Naoki  is probably one of the most humane Naoki out of every other version
You literally see him hurting for Taliw AKA Kotoko .
You see him crying for her.
You see him actually loving her.

When I watched Playful Kiss (It was the first version I tried) I legitimately thought Oh Ha Ni (Jung So Min) aka
Kotoko would end up with the second lead! The infamous umbrella scene caught me so off-guard I can't begin to tell you guys how shocked I was! I didn't even think Baek Seung Jo (Kim Hyun Joong) AKA Naoki was into Ha Ni until that scene!


Taliw is probably one of the most sensible, not so crazy and not so dumb, version of Kotoko. I noticed that she didn't take as much of Tenten's crap as the other Kotoko's did in the other versions. You can actually see her move on, and pay him back in kind when he acts like a jerk.
Aom and Mike having an A-class chemistry. No doubting that at all!
 

Happy Ending.

Warning:
Second lead syndrome.
Spoilers for folks who have never watched this:

 Frustrating male lead, clingy second female lead, eventual engagement of main male lead where he willingly participates in the courting of his fiancé (no matter whatever the reason was. It was still a jerk move Mike).
Other Versions of this drama: (Click on name to be re-directed)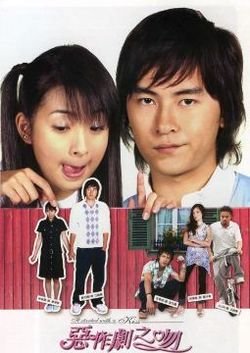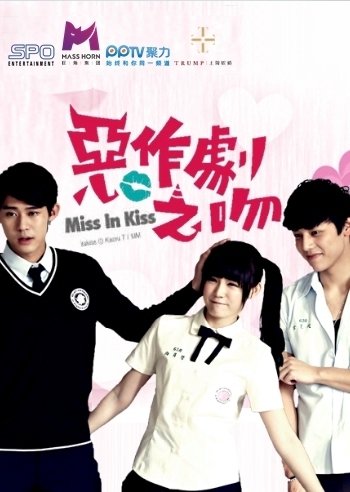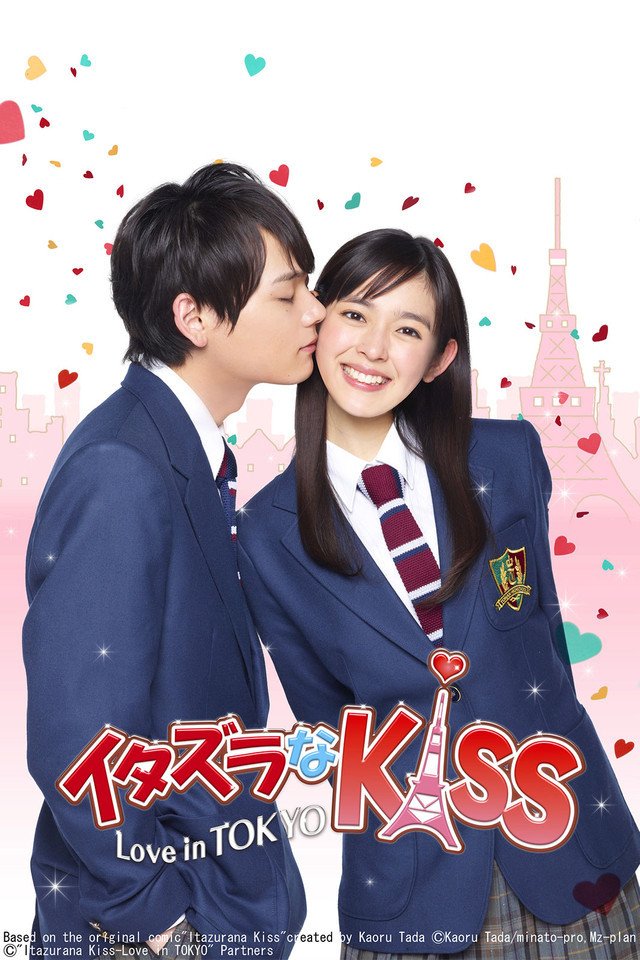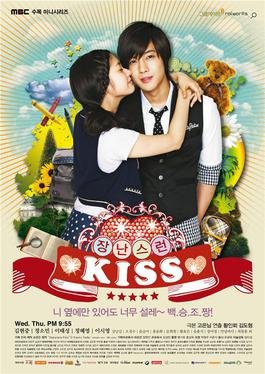 Itazura Na Kiss 2                          Playful Kiss 2                        They Kiss Again
---
Year: 2014
Episodes: 20
Genre:Comedy, Romance

Introduction:  

Aom (Aom Sushar) is a writer who gets swindled out of her house by her sister and sister's boyfriend while they sent her to Korea as a mean to get her house. When she returns she finds out that her house has been sold to Superstar Mike (Mike D' Angelo). The house holds many memories of her and her late father, and in an attempt to get her all the things she holds dear back, she enters a contract marriage with Mike for one year. Though she lost everything, Aom remains optimistic and takes things in stride. What started out as a business relationship between the two becomes personal as soon love begins to blossom between the two.
Good Points:
Iconic Icecream seduction scene you DO NOT want to miss guys
GREAT chemistry between Aom and Mike.
I liked it~ It was interesting enough to keep me going. Not as angst-filled as I thought it would be.
Very filing reunion. 
Nice OST.
 

Happy Ending.

Warning:
Potential second lead syndrome.
A bit of a pain when the lead couple faces issues. Maybe it's because I ship them so much~ I just could not deal.
Other Versions and Sequels of this drama: (Click on name to be re-directed)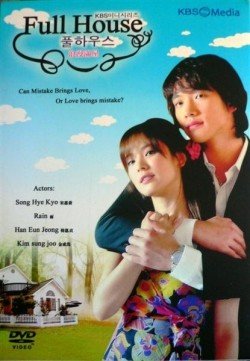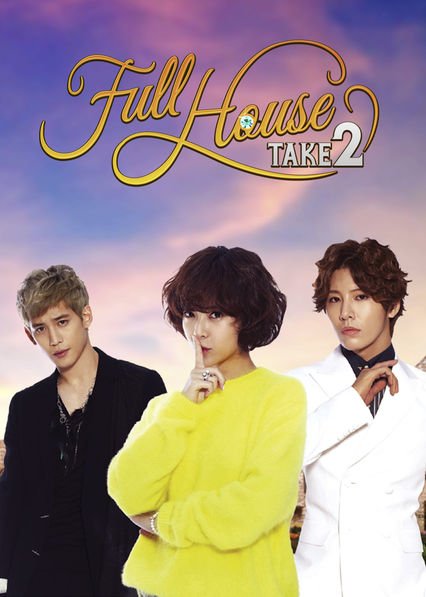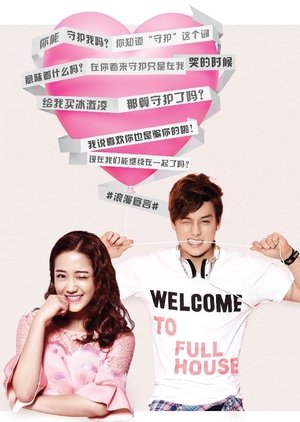 Full House (South Korea)                  Full House Take 2 (South Korea)           Full House (Upcoming~ China)
---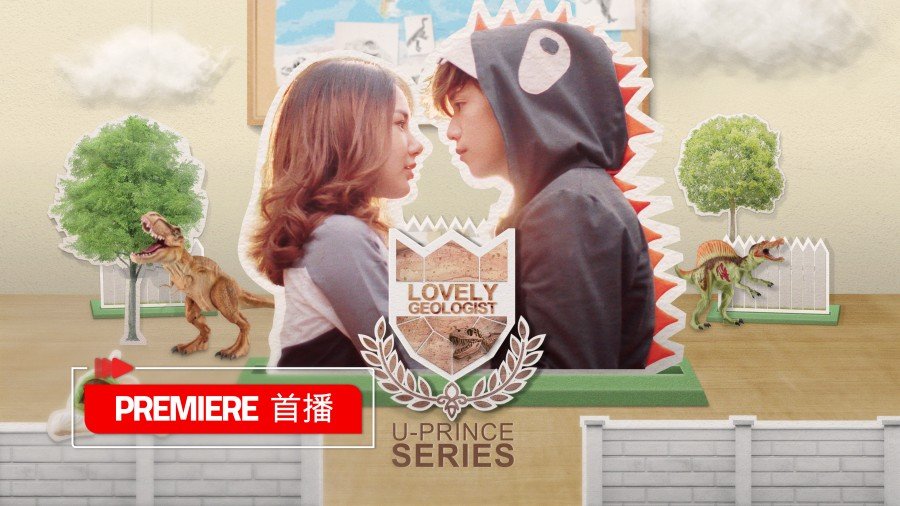 Year: 2016
Episodes: 4
Genre: Comedy, Romance, School

Introduction:  

T-Rex is majoring in Geology at the Faculty of Science. He is known for being a huge fan of dinosaurs. One day he falls in love with a girl and decides to persistently pursue her, especially after he finds out that she has a boyfriend who treats her badly.
Good Points:
Short, sweet, and simple!
THE MAIN MALE LEAD'S CHARACTER IS SUCH A CUTIE! 
A very pretty plot wrapped up nicely with a stunning gift wrap paper.
Four episodes do not give space for all the usual drama that is often stuffed into other dramas with 10+ episodes and THANK GOD FOR THAT!
No chance of a second lead syndrome. No chance at all. 
 

A very cute happy e

nding.

Warning:
Cute U-Prince ambassadors on the showcase yo!
 The female lead is a little rude to the male lead in the beginning. Just a little.
Other dramas in this series: (Click on name to be re-directed)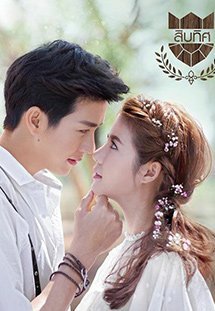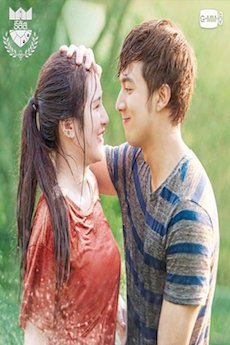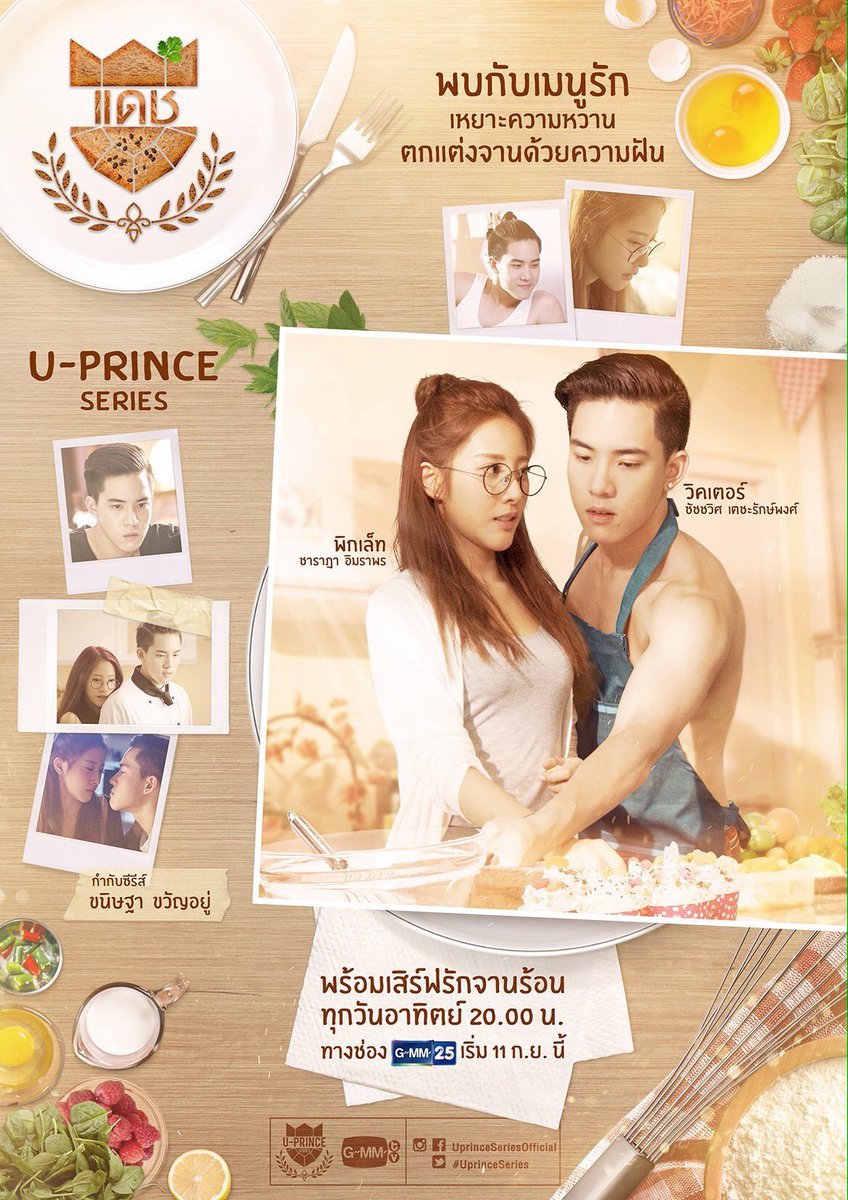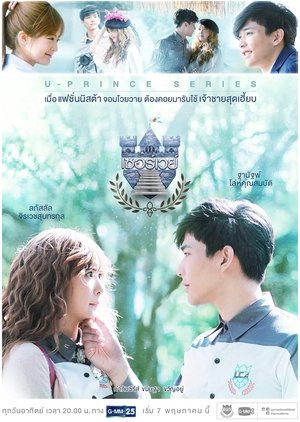 The Handsome Cowboy               The Gentle Vet                     The Baddass Baker                    The Badly Politics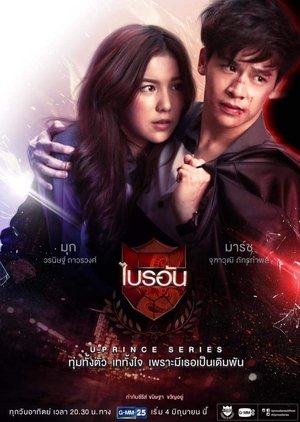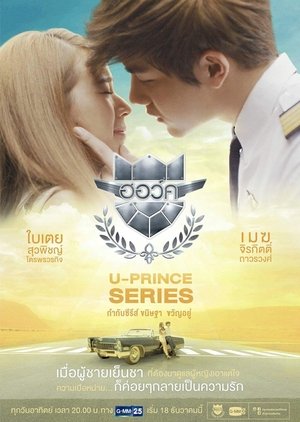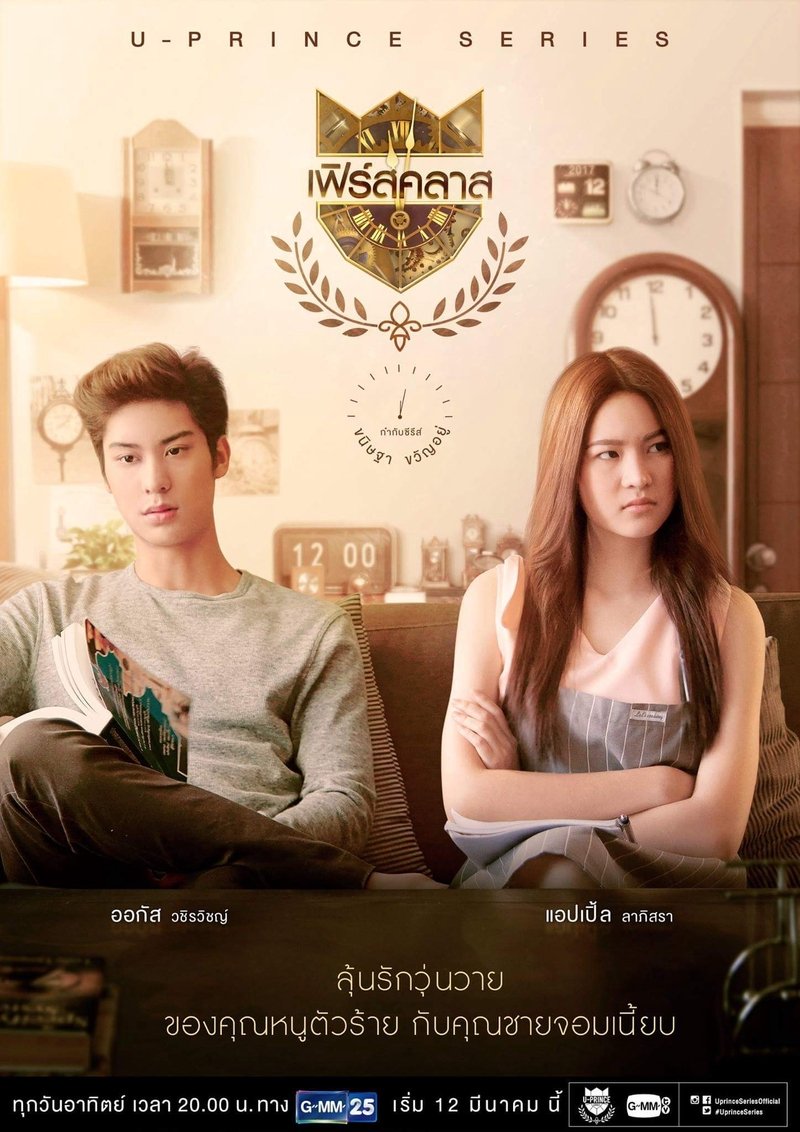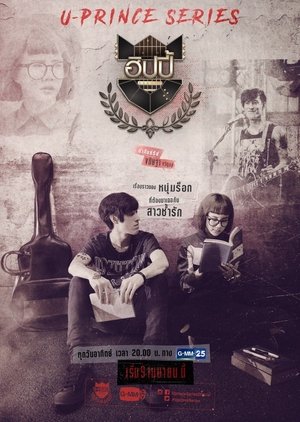 The Ambitious Boss                   The Foxy Pilot                          The Single Lawyer                  The Crazy Artist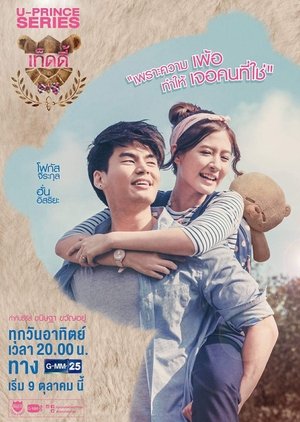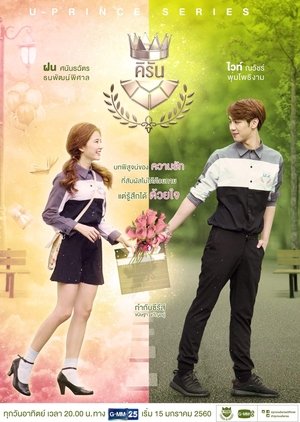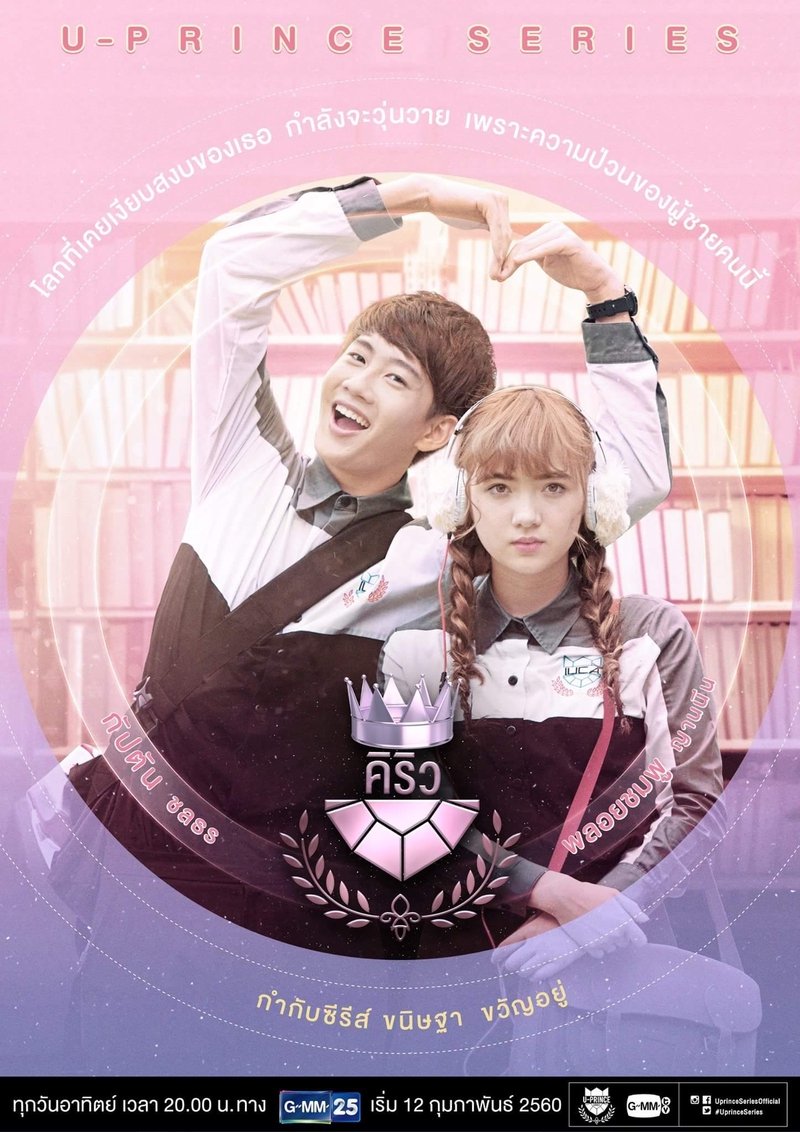 The Absolute Economist         The Playful Comm-Arts    The Extroverted Economist
Warning & Spoiler: I don't know about others~ but DO NOT watch 'The Handsome Cowboy' if you DETEST the main leads CHEATING & major/minor sexual assault. The male lead cheats TWICE on the female and tries to rape her twice as well i think~ and it's still a 'HAPPY ENDING' -_-
---
Year: 2015
Episodes: 7
Genre: Drama, Romance, School
Introduction:  

After confessing her love in elementary school to her crush, Maewnam (Jiravechsoontornkul Lapalal) is literally crushed when he rejects her in front of all his friends. He calls her ugly and it's at that moment that she decides to wear a box on her head. Maewnam is really damaged by those events and she hides behind the box, truly believing that she's ugly.
Forced to return to school, Maewnam meets Minton (Techarukpong Chatchawit) and Zero (Thawornwong Jirakit). Mintonis sweet, friendly, and new to the school while Zero is a notorious troublemaker who uses his fists to solve his problems. The question is: who's the boy that called her ugly all of those years ago? Is it Minton? Is it Zero? Or maybe... it's someone else.
Good Points:
A very cute, lovable concept.
Cute plot, nice chemistry between leads.
I really liked how sometimes the male lead's hair looked like a duck's beak. (Just as in the picture above)
Short, not too much room for THAT much of a crazy drama.

 A happy ending.

Warning:
The crazy/fiance second lead female and her group beat the female lead up. Physically. Beat up. Yes. Take that in. 
Don't expect the second lead to be sincere~ by the end he falls in 'love' with the female lead's friend.
* tries to be happy for them~ still rolls her eyes*
Other dramas in this series: (Click on name to be re-directed)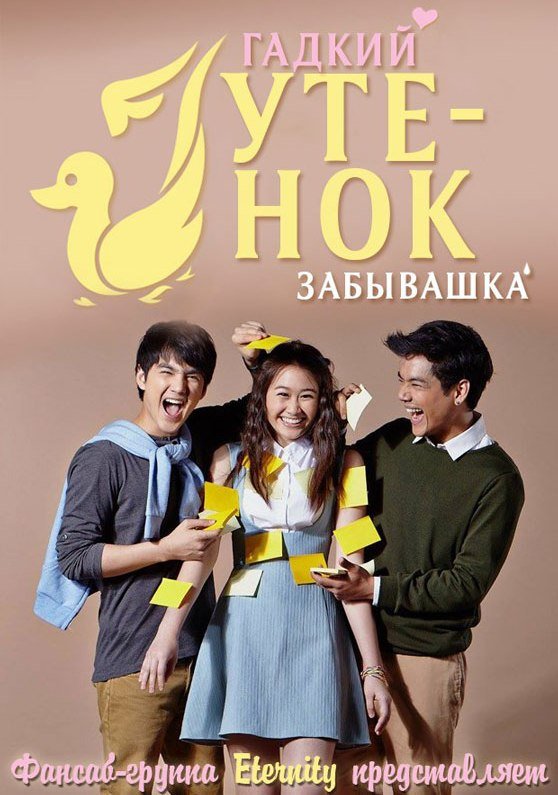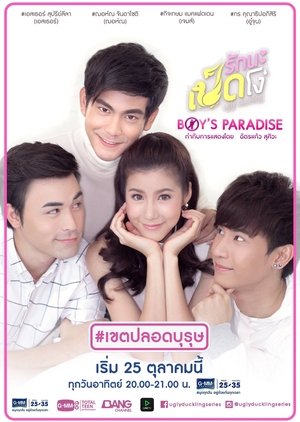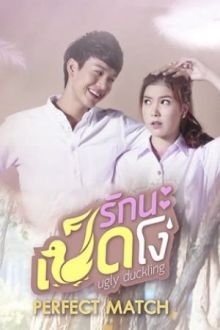 Pity Girl                                          Boy's Paradise                              Perfect Match
---
Year: 2016
Episodes: 6
Genre: Food, Comedy, Romance
Introduction:  

Mielle (Wornurai Sakolrat), a baking blogger, falls in love at first sight with Kim(Rakkaen Toni), but her feelings for him change when he insults her baking skills and tells her she should not blog about baking since she clearly doesn't know how to bake well. To get revenge, Mielle crashes Kim's date with his ex-girlfriend, Lita who is still in love with Kim. Things become more complicated when Mielle finds out that Kim is hernew next door neighbor and they accidently share a kiss.
Good Points:
Again, very short and simple romance. A sweet between the breaks sort of watch.
Very much tension free~ every conflict that arises is often settled fairly smoothly.
Understanding and mature lead characters who do not fall into the crazy schemes of the second leads and sort things out like normal people should. 
 Diversity in love shown. For all you #BL lovers.
The main male lead's hair looks so beautiful! I have no idea how many times I found myself wondering just how soft it would feel between my fingertips. (Turns out he's a professional hairstylist too irl)
No second lead syndrome in sight. What an idiot. 

 A happy ending.

Warning:
The leads really do perform a mating dance during this whole drama. There is so much pent up sexual and emotional tension and teasing~ yet no release until the final.
The main lead gives too much of his attention to the stupid ex-girlfriend of his. 
Other dramas in this series: (Click on the numbers to be re-directed)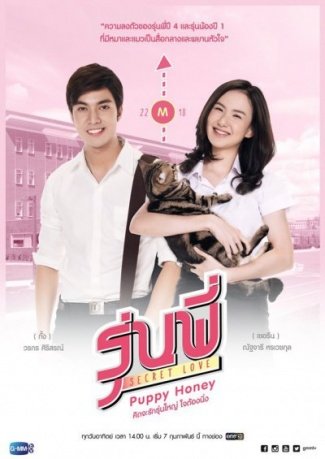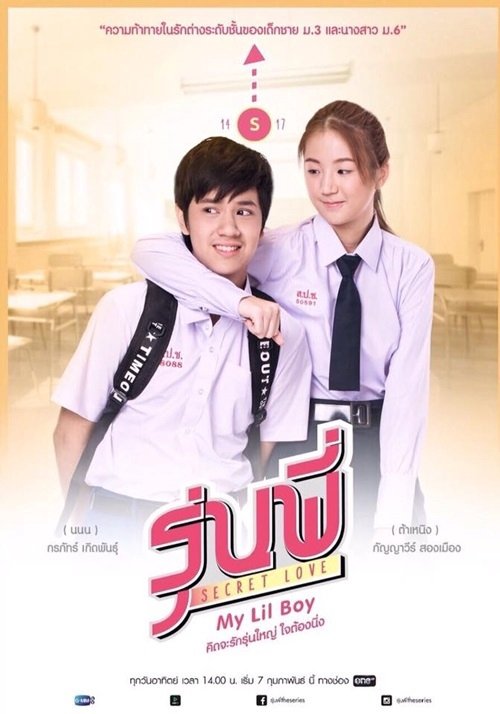 Puppy Honey 1 & 2                                My Little Boy 1 & 2
---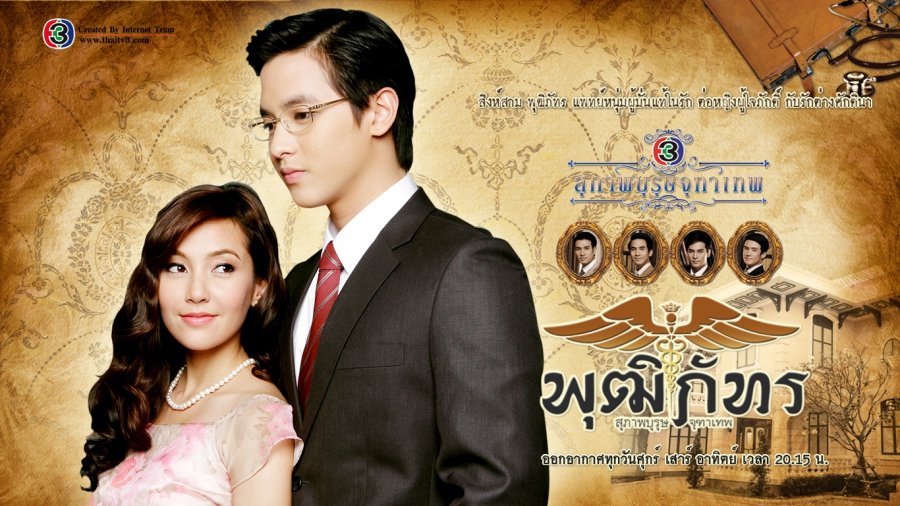 Year: 2013
Episodes: 10
Genre: Romance, Drama, Family, Medical
Introduction:  

Khunchai Puttipat (Tangsrisuk Jirayu)...a young brain specialist with his love without any distinction. His mother was the daughter of a rich Chinese merchant. The handsome doctor must forget all the rules that he had followed his entire life when he meets a commoner woman who holds the title of "Miss Sri Siam" or "Miss Thailand" (Bella Vanita) who seems to be in a whole lot of trouble she did not know she had signed up for. He uses his own heart and decides to rescue her from becoming a powerful General's (Janeaksorn Montri) concubine. Thus, it leads to a fakemarriage where the two will hide their hearts simply because neither understand the feelings. But in the end, this young noble will discover that this commoner girl is more precious than any diamonds and gems in the world.
FYI: This is also a part of a series, each part is about each brother. There are four more brothers with four more parts to this series.
Good Points:
WATCH IT FOR THE NAME PUTTIPAT, GUYS! JUST DO IT! YOU KNOW YOU WANT TO! *rofl*
The main male lead is respectful to his elders, however not to a point where he does not put his own wishes and feelings forward.

 

+1 POINT TO THE MALE LEAD!

The male lead puts the second lead (Chotika Wongwilas) down DIRECTLY using phrases like:
 "I DO NOT LOVE YOU/ I LOVE HER" instead of "You're not really in love with me/ you should open your heart up to someone else, I'm not the one for you". DIRECT AND CONSCIENCE.

+100 POINTS TO THE MALE LEAD!

I really like the actor who played the General Tan in this drama. I just really like seeing him on screen. He feels like he could be a very nice old man! 
 The chemistry and love between Bella and Jirayu are incredible! I really like their pairing. Guess that's why they are one of the top 5 Koo-Jins (Shipped couple) in Thailand. 
Great story with a good consistent plot. It did not feel like it was dragging. 
Personally did not have any second lead syndrome. 

Very happy ending.

The second female lead got hit with karma in truckloads. I didn't know if I should be sorry or indifferent. 
Pretty OST.

Warning:
I found that the male lead spoke very evasively about his feelings to the female lead. It was like he expected her to know about it but for the first good portion of the drama did not literally say "I love you" to her. It was like he could blatantly admit it to his brothers and the second female lead... but he beats around the bush with the female character instead of just telling the poor girl one on one. 
Spoiler:

There is an attempted rape scene in the hospital for the female lead.

No matter how many times I think about it, I just can not ever get over the fact that no one in the hospital even heard the commotion the two were making running around in the hospital!
Acid attack.
Very annoying second female lead. I think I liked her in Cubic better. She was more respectful there.
Other dramas in this series: (Click on the names to be re-directed)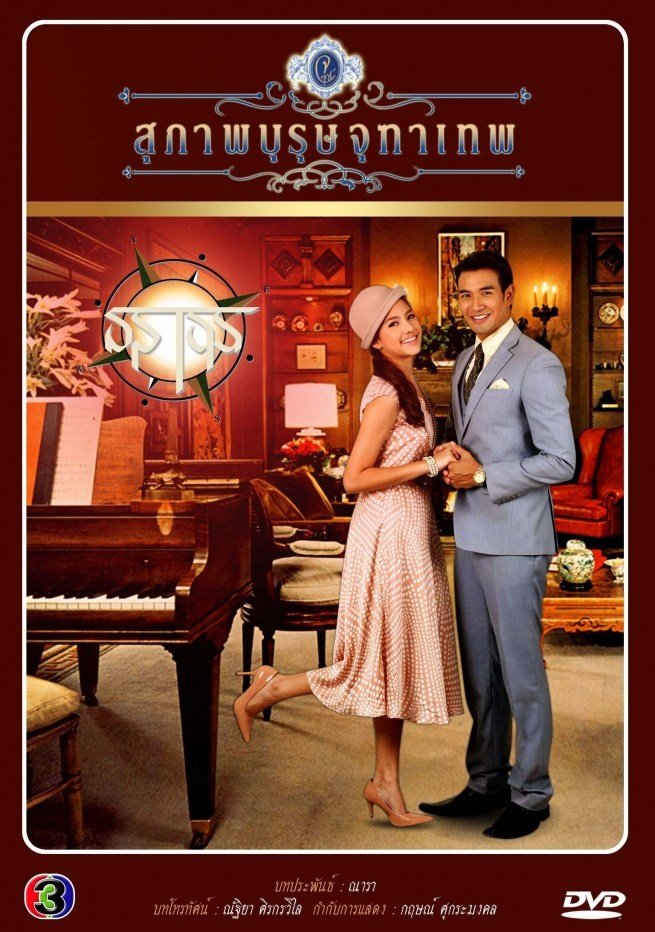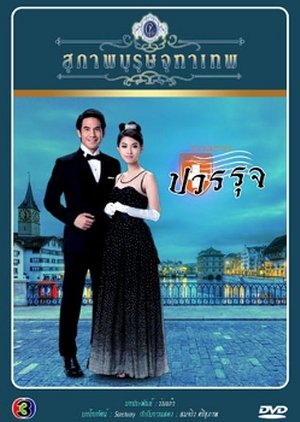 Khun Chai Taratorn                               Khun Chai Pawornruj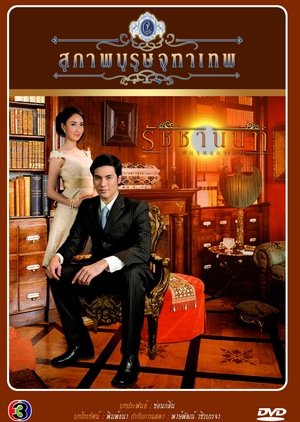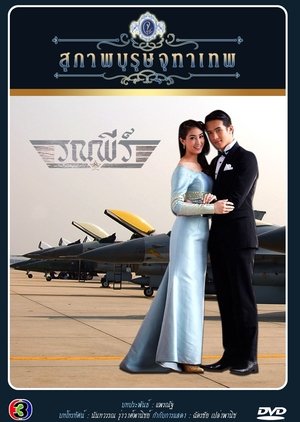 Khun Chai Rachanon                                 Khun Chai Ronapee
---
Year: 2015
Episodes: 12
Genre: Action, Comedy, Romance, Drama, Supernatural
Introduction:  

Naamrin (Bella Vanita), a bratty and hi-so girl is about to marry her fiance, Popetorn (Na Ayudhya Nutt Devahastin), whom she grew up with because her mother, Thara (Plengpanit Sinjai) raised him since he was a little boy after his father had passed away. However, after trying on her wedding dress, Naamrin is challenged to a road race that escalates to a road rage, resulting in the death of both drivers. Yeeo (Mark Prin) is a police officer that happened to be-bicycling pass the scene and hears the call on his police radio. He gets to the scene and watches paramedics pull out Naamrin's road rival, whose car had plunged into the nearby lake. He then meets the spirit, Naamrin, who doesn't know that she's dead. Yeeo picks up a necklace that parted from her during the wreck and tucks it into his pocket. Since then, Naamrin's spirit becomes attached to Yeeo and he is the only one that can see her, apart from Yeeo's blind grandmother (Toongkamanee Duangta) who can sense her presence but is unaware that Naamrin is a spirit. Thus, Yeeo and his grandmother are the only humans that can speak to Naamrin. Since her fate brought them together, Naamrin believes that Yeeo is the only one that can help her.
Good Points:
Ghost-human love story.
I liked whole scenario and how Bella and Mark's characters interacted with each other. 
It had a very good mix of fantasy and action~ personally, I did not feel like it was overdone.
So thankful there was no crazy drama from the second female lead. 
It has Bella in it. Need I say more? 

Warning:
If you're like me and you hate Mark Prin's guts like I do~ maybe this one is not for you.
I won't lie. I put this on hold twice. Contemplated dropping it too~ but I made it through. It was boring sometimes but still entertaining enough.
Some people may think it gets a bit draggy.
Grandma forces second lead female onto the first male lead. The usual story. 

Alright

ending for the leads.

 

I was at least expecting a kiss. Ahhhh! Never-mind then.
---
Year: 2016
Episodes: 14
Genre: Action, Historical, Romance, Drama
Introduction:  

To show gratitude to her adoptive father (Rungnopakunsi Songsit), Rin Rapee (Bella Vanita)accepts to disguise herself as his real daughter and marry Saran (James Jirayu), to keep the promise their fathers had made in the past. Saran is a cold-hearted guy who suffers from his previous love. Although he knows that Rin's adoptive family has deceived him, he does not wish to return his bride, since he gets to know her beauty and kindness.
Love slowly grows.But soon their love is tested, when Duangsawad (Vongvasana Nutwara), his ex-lover, returns to him, while Rin also feels guilty with the secret she is hiding from him.
Good Points:
One of my favourite pairings. Great chemistry!
Loved the plot. Especially the twist where the male lead, Saran, already knew that he was being tricked~ but he didn't break the engagement or wedding.
I loved how some parts were shot. The scenery, the atmosphere, very much my aesthetic. 
The addition of the "black magic practising villain bandit" really kept me on my toes. Very new!
Nice, calming OST.
This drama has some very nice dialogues that give very deep life lessons. 
Supporting characters had their own stories and struggles which was also enjoyable to watch. #NotBoring
Showed real issues married couples could face. For example: SPOILER:

When Rin found out that she's actually super rich~ there came the angle of her husband, Saran, now feeling inferior to his wife (Which is a common story in households where the women are more successful career or status wise)~ and it also showed how he finally let go of his pride and realised that whether poor or rich, his wife was still his wife. Rin was the same person and that money did not have to change love at all.

Warning:
I've never seen a more shameless second female lead. Actually, I have, the second female lead in the drama 'Piang Chai Khon Nee Mai Chai Poo Wised' was worse. But this girl really gave that one a run for her money! 
Jirayu's character here was more weak towards the second female lead compared to his character in 'Khun Chai Puttipat'. He was more lenient and tolerant. Sometimes I wanted to smack his face. Which was often.BUT~ he did redeem himself and became very straightforward with the second lead once he figured his priorities. Give the guy a chance. 
The drama forecast for today is occasional slaps and attempts at seducing someone else's husband. However, from the second half of the drama, strong gusts of karma will begin to appear~ everyone is advised to take shelter.

 (Or if you're like me~ enjoy the show )

;)
---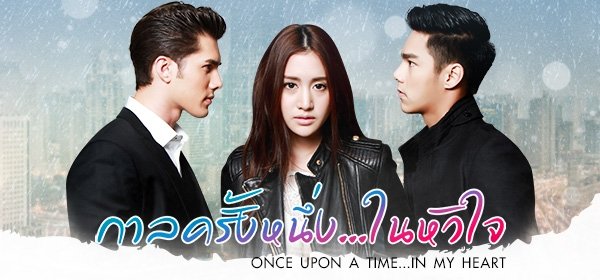 Year: 2016
Episodes: 12
Genre: Action, Romance, Drama
Introduction:  

Fahsai (Tangprabhaporn Pimprapa) is heartbroken after her ex-boyfriend (Jaikunta Nonthapan) cheated on her so, to avoid him, Fahsai's friend took her on a trip to Japan. While she was there, Fahsai was held at gunpoint by a Hong Kong mafia named Daniel Wong (Tongraya Mick). The man was shot and needed a place to stay that night so he ordered Fahsai to take him to her hotel room. And that's how their story began. Oh and did I forget to mention that Fahsai looks like Daniel's long dead lover?
Good Points:
Daniel gets most handsome the more you stare at him. I just could not stop. Forget Daniel though, the second male lead, Chen Min (Piyaphun Boom),  and Mick's second in charge, Chen Biao (Jumroenketpratipe Juti),  are both just as cute as he!

Happy

Ending.
The cinematography is really pretty~ especially the bits where they were supposed to be in Japan. Really really pretty. 
The plot is good. A good blend of something borrowed from so many dramas and something new.
The chemistry between the leads was great. 
Chen Biao's love story with Fahsai's best friend was epic! I looked forward watching them fall in love while bantering with each other like crazy!
The fight scenes looked realistic to me. Looked like the kids were actually working those muscles in real life.

Warning:
Super annoying second female lead. 
A ridiculously stupid ex-boyfriend of the female lead. 
 Character death.
The usual main male lead gets engaged to annoying second female lead. Almost gets married. Then ditches her at the wedding. Classic turn of events you all.
---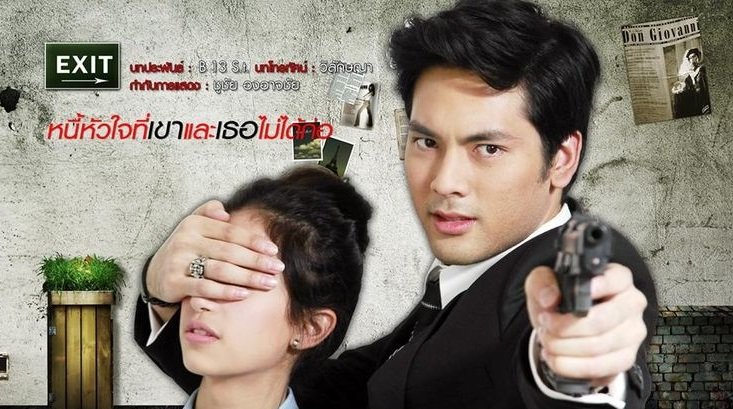 Year: 2014
Episodes: 16
Genre: Action, Comedy, Romance, School
Introduction:  

The father  of Ruthainark (Ammarat Jakkrit )is in debt with a man called Lin Lang Ser (Manoonsil Tanin) who is a well known member of the Hong Kong mafia. As the ugly duckling of the family Ruthainark (Mint Chalida) is a very intelligent student but cannot compare with her sister's (Pearce Selina) beautiful looks. Lin Lang Ser decides to accept her sister as a payback for the high debts of her family, but when the day comes to pay the debt the girl's father decides to run away with his eldest daughter. As a result of this Ruthainark is captured by Lin Lan Ser's men and brought to his mansion.
Good Points:
This was my first lakorns ever. So, of course, I'd have to add this to the list. I do believe it is very beginner friendly too!
Just realised how pretty Tanin's fingernails are.

 +1 POINT FOR PRETTIER FINGERNAILS THAN MINE!

Happy

Ending.
The plot had a great overall essence. 
Interesting details and twists until the very end.
Brainy, kickass female lead.
Second female lead is very classy. Definitely not crazy.
No slaps or screaming. 
No second lead syndrome at all. 
 Good enough action scenes.
No crazy sisterly competition once the sister and dad are eventually caught.

Warning:
Character deaths. 
A found the female lead pretty obnoxious during the first half of the drama. Her reactions were over-exaggerated. I'm guessing they made Mint behave this way because she was supposed to play a high-schooler... but I'm also 90% sure no 17 years old behaves that way anymore... or maybe they did back in 2014. 
I'm currently watching this for the second time, and I can tell you that during my first watch I did not understand or see much chemistry between the two leading couples. Their relationship felt very platonic, almost brotherly/sisterly~ Maybe that was because of the age difference since our leading lady only 17 while the male lead is definitely a good amount older than her (Still in his 20s). But watching this for the second time~I definitely see the chemistry a far lot better this time. 
Get ready for a great plot~ but horrible directing, script writing, and budgeting for this drama. It had so much potential~ but there are definitely disappointing things going on. For instance, I don't know why it was necessary, but the characters have this long-arse face pauses where they just stand staring or glaring at the other characters before they speak. It's so annoying.  
---
A HUGE Honourable Mention: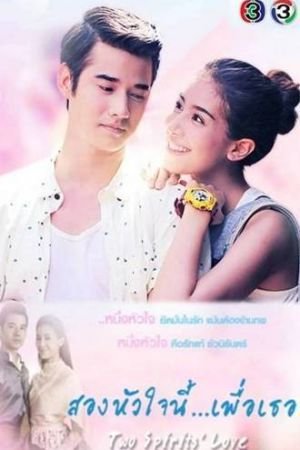 Two Spirits' Love 
(Starring: Mario Maurer & Mint Chalida)
Good Points:
Mind-blowing chemistry (somebody, please give these two more dramas!), Hilarious, Amazing plot, Hot tsundere male lead who turns into a soft puppy during night times and only wants the female lead around, lots fantasy, an epic plot twist! And a great ending. 
Warning:
There are no warnings, you can watch this with no fear! 
---
And that is it, folks! What about you? Do you have any dramas that you feel like are beginner-friendly? Please do feel free to share them with me in the comments section. I'd love to get new recommendations~
---
Thank you for reading my article. I hope you all enjoyed it. :)
---