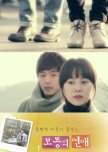 This drama is 4 episodes as you can tell, but I felt as if I watched 16 episodes of it. It is so detailed that I was surprised that the directors cramped everything in just 4 episodes.
I really loved the story and couldn't help but getting excited for just one single moment that the main characters acted as a couple. Their acting was extraordinary just like their ordinary love ;). The only thing that I really hated was the ending. Like really, Okay even though the ending was pretty bad I still recommend this drama. IT'S A MUST SEE.
Was this review helpful to you?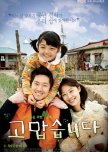 This Drama is a MUST see drama. I really like the drama and the plot. It had some funny scenes and some sad scenes in which you'd cry your eyes out. There is some romantic scenes for those who are into romantic dramas. The only thing that had confused me was the beginning but the rest of the dramas was great and I really recommend that people see it.
Was this review helpful to you?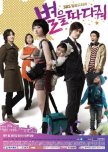 The reason I watched this drama was for Kim Ji Hoon. I wanted to see him get the girl for the first time since FBND.
Story: The story was great and it makes you realize that dead is always near and unpredictable. Pal rang was an arrogant, selfish women who would cheat her friend and even her siblings out of money in order to buy clothes to impress the cold hearted lawyer, Won Kang Ha. Her life changes when a tragic happens in her family leaving her to take care of her 5 siblings. With the help of the cold hearted lawyers brother. Won Joon Ha and nephew, Tae Gyu, she hides her siblings in Kang Ha's house. Now that she has 5 siblings to feed she forgets that she's even a women and considers her self a mother that can't fall in love. In throwing away her emotions away Won Kang Ha starts to notice her. I give the overall story a 10!!!
Acting/ Casting: I really like Kim Ji Hoon's acting. He's funny, hot and HOT. As for the girl lead I thought she was really beautiful and their chemistry together was unforgetful. I give the acting a 10 as well.
Music: To be honest I really didn't listen to the music but I wasn't going to give it a bad score only because I didn't pay attention to it so I give the music a 10 as well.
Rewatch: The only thing I wish right now is to forget that I even watched the drama so that way I can rewatch it again and be surprised the the first time. I give the rewatch value a 10!!!!
P.S. Sorry if I spoiled even a tinsy bit of the story.
Was this review helpful to you?
Story: All I have to say is "WOW". The first the only thing I did was read the summary provided at the top and I liked it but not to the point that I would watch so I just put off for the future. Now I it in my list of plan to watch and screamed out to me "WATCH ME" and following my instinct I watched the drama and no single regret is in me. The plot is the same are the one provided and trust me, it may sound boring but once you actually see the drama you'll be jumping out of your chair out of excitement and covering your mouth so that your parents won't think your crazy over their cute love scenes. The only thing that I didn't like was the wanna be action thriller explosions in one of the episodes, other than that I give the story a 10.
Acting/Cast: Oh gosh were to begin. Well all I have to say is Peter Ho so damn H.O.T and Jannie Chang is so beautiful. They make a beautiful couple and they have great chemistry in the drama. I give that acting another 10.
Music: I love the music in this drama, I even went to go listen to it for 3 days. It's just to touching, especially the twinkle twinkle song. I give it a 10.
Rewatch: I watched this drama 1 time and I got hooked that I even rewatched after I was done with the drama.
Was this review helpful to you?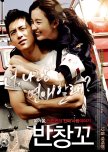 Love 911
3 people found this review helpful
Story: The story revolves around firefighter Kang IL (Goo Soo), who lost his wife and doesn't care about anything anymore, and Doctor Mi Soo (Hyo Joo) who doesn't like to be proven wrong (even when she is). When she fails to admit that one of her patient is dying, she is forced to quit her job and that is when Fate brings them together when she has to do community service at the fire station where Kang IL works.
Acting: The Movie is very funny and romantic. There acting is as if this had happened in real life, their chemistry is just so real that it makes you shed a tear whether if it's because of a sad scene or a funny scene.
What I like about this movie is that firefigther Kang IL doesn't let his past torture him, he gives himself a chance to fall in love again, and Doctor Mi Soo doesn't run away from her problems, she faces it. It's not one of those movies that the main character can't be with each other just because their traumatic past or their never ending problems.
Was this review helpful to you?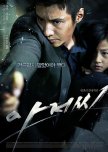 I Must say that a Man from Nowhere was AWESOME. After I finished watching it, I rewatched it again. I am so addicted to this movie. Many say that the plot was not original and I agree but I still loved the movie. IT IS A MUST WATCH MOVIE. Woo Bin makes the movie even more instense and exciting and I love his acting. That is all I have to say. IT IS A MUST WATCH. I know that I have already said that but it really is a must watch.
Was this review helpful to you?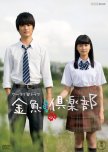 This review may contain spoilers
Story: The Story was outstanding. I've seen a lot of bulling dramas with no romance but this drama is another level. I love how they both felt excluded from the world and they ended up being each other refuge. It's so romantic that I almost fainted. I just loved that he was 2 years older them her but he didn't care about the age difference. SPOILER: in one of the episode he tells her that in the adult world age doesn't matter. I almost fainted yet again with those perfectly said words >_
Was this review helpful to you?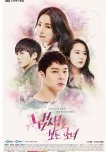 I really like the drama. I don't know why people keep saying it was a bad drama, but hey everyone has their opinions.
I am really tired of watching drams that have the male protagonist be in love with someone else only to fall in love with the female protagonist later on only because they couldn't be with their first love. It really annoys me because then the female protagonist has to go through the pain of making the male protagonist fall for her leaving the second lead male protagonist (who's always been there for her) heartbroken, maybe that's one of the reasons why I like really like this drama because it does not have a second male and female lead.
Story: The story is about how Moo Gak tries to find the murder of his younger sister and Cho Rim/Eun Soel who was given the sight to see smell after witnessing the murder of her parents and her accident., and so the drama goes on from there. Of course Moo Gak and Cho Rim fall in love I mean what kind of a drama would it be if there isn't at least an ounce of romance right. I like the fact that the drama is basically about their romance and the murder case and not about how the male lead tries to forget about his first love or how the second male lead tries to compete with the male lead for the heart of the female lead, NO it's just them too falling in love with no distraction from other characters and how they try to solve the murder case as a team.
Acting/ Casting: Why do people say that Yoochun's acting was horrible, I thought it was great. He Was fuunny, cute, hot, adorable and awesome just plain out awesome, he did a great job in acting as someone who can't feel pain. CHURRRR!!!! Oh my CHURR |(>o<)|!!!!! haha my favorite saying after watching yoochun saying it. Now let's talk about Shin Se Kyung, after watching her in WHEN A MAN LOVES, I absolutely hated her acting, I never wanted to see her in any drama but all that changed when I saw her in BLADE MAN, (in which I only watched for Lee Dong Wan at the time) I fell in love with her acting from that point on, she was charming, cute, and bright. I seriously though in my mind that she couldn't redeem her self since WHEN A MAN LOVES, but I was proven wrong. Now Yoochun and Se kyungs Chemistry was absolutely beautiful. There scenes was too cute for me to handle, I just... couldn't handle their cuteness. Now the three ajhussis were what made the drama even more funny, especially the one who was the russian girlfriend and how he always says good bye in russian, oh my gosh a crack up when he says it. Last but not least NAM GOONG MIN. WOOW I absolutely love his acting in all his dramas CAN YOU HEAR MY HEART, UNEMPLOYED ROMANCE. AND SECRET HOTEL, OMG he is so hot and handsome. His acting deserves and award no lie.
Music: I really Liked the soundtrack that's all I have to say for music.
Rewatch: heck I'm watching it all over right. It's a definite 10 for the rewatch value.
My overall for this drama is a 10, ten, and even more tens.
Was this review helpful to you?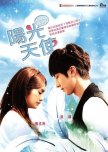 STORY: Well basically is about a rich boy (Wu Chun) who thought that the whole world revolved around him until he gets played by his best friend and goes bankrupt. He falls in love with his maid (Rainie Yang) and together they try to get back the company that his father left him.0
ACTING: Wu Chun, what can I say.............ummmm............ well he's cute, HOT, good acting, hot, and HOT. I couldn't handle his hotness, every time he would smile or laugh I would scream and faint. Rainie Yang is one of my favorite actors, I even watched all her dramas and personally I think she's very pretty. Wu Chun and Rainie's acting are top notch, they have so much chemistry in the drama that they make all the scenes they do together so cute and you can't help yourself from screaming and think that you were one of them. In conclusion in finishing the drama, I fell in Wu Chun.
MUSIC: I think the music was pretty good, especially the theme song.
REWATCH VALUE: I'd totally watch all over again and skip all the scenes that i didn't like. I mean come one I pretty much watch a drama because of the romance and not because of all the evilness of the villain
Was this review helpful to you?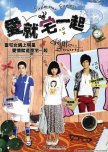 ToGetHer
2 people found this review helpful
Story: Well the story is basically about an arrogant celebrity who thought that the whole world revolved around him and a regular person who is obsessed with a fictional manga character who teaches him that not everybody is in love with him. This drama is just to funny and I really recommend people to see this drama to know what I am talking about. JUST READ THE TOP FOR MORE INFO. I DON"T WANT TO SPOIL IT.
Acting: I love Jiro and Rainie's chemistry that they have in this drama, it's just to much for my life to handle. When I was watching this all I thought about was that I needed Jiro in my life that's how much I loved their acting. The directors couldn't have picked a much better cast then them.
Music: I really liked the opening and closing theme song from this drama. Maybe because it's from Fahrenheit (JIRO'S BAND)
Rewatch: Heck yeah. I believe that I watched this drama for about 8 times that I already know which part my favorite parts are at. Sorry if I confused you.
All in all I really recommend this drama. It is a MUST WATCH.
Was this review helpful to you?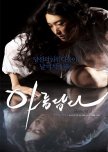 The only reason as to why I watched this movie was because of Lee Chun Hee. I honestly thought it was going to be a good movie since I have already saw some of Chun Hee's acting but I don't like his character in this movie. I was devastated on Chun Hee's character.
The plot was interesting. I liked the movie but I wouldn't watch it again and if I did it would probably be for Chun Hee.
Was this review helpful to you?