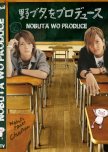 This was the first jdrama I watched. I thought it was really sweet. It was also very funny and I laughed a lot. It's a good story and I loved the character developments. The acting was great and I liked how they showed the stories of each character. I really loved Yamapi's acting!
I think I could watch this drama over and over again, and I'd still laugh.
Was this review helpful to you?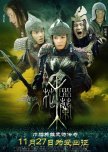 Mulan
6 people found this review helpful
I just finished this movie. I think it's the best version of Mulan! When I was little I watched the Disney movie, it was one of my favorite movies. Then I watched this one and it was completely different. I really liked this movie. It was sad and bittersweet. Normaly I don't really like movies with so many fight scenes, but this was really good. The acting was amazing! I loved Mulan as a character, she's so strong. I think Zhao Vicki did a great job!!
If you haven't watched this movie yet, I really recomment it!
Was this review helpful to you?