If you're still experiencing technical difficulties, please report it
here
.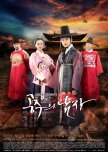 This drama !!! Is the most beautiful thing my eyes ever saw *___* well from when can i begin the story is amazing it is like romeo and Juliet they loved each other after that he finds out that she is that person's daughter !!! And confused feelings !!!! The acting was awesome i mean in every drama there are those people who don't act well have some troubles with acting but this one's cast was soo awesome and they did a great job with the cast picking !!! And the music actually i liked all of the ost of the drama i think that it has 6 songs and i downloaded them all and i always listen to them and this drama talks about friendship,love,family,thriller and their love was ofcours amazing i had to repeat every scene between them until the one ep becomes magically two hours sooo overall this drama is perfect and it deserves 1000 not 10 and i am actually writing this review after i watched for the second time so it has a high rewatch value :) .
Was this review helpful to you?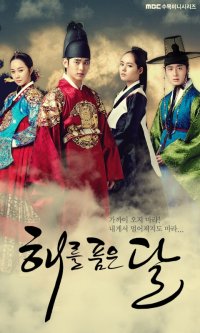 This drama is just amazing it makes you cry in the last tow episodes it is very touching beacuse of their love that still burning after all of these years and their acting was just amazing they make you cry with them and they make you live with them in thire happy and sad times and it talkes about how love is strong and their episodes has funny and very sad times it feels like you are with them and the cast was perfect and i likes how the chirldren lookes really like when they are old it is all just perfect and the songs in the drama are soo great and touching loved it!!!.
Was this review helpful to you?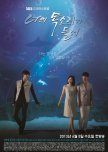 This drama is amazing talks about love that stands for 10 years about a boy who loves a girl from his heart and ready to do any thing for her and she feels the same way and they solve cases that they have 1% chance of winning it so it makes you so exited it is a drama that makes you addicted to it and the OST just amazing and the cast is great every character is good for it personality and it talks about life and revenge and i gotta admit the director is really smart i really like his way of directing this drama so overall it is awesome.
Was this review helpful to you?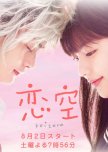 Koizora
6 people found this review helpful
Mmmm the story is great and very touching and i loved the way they loved each other it was very touching and beautiful and the cast is just perfect i liked how seto koji act and their song was great mmm this drama is number 1 for me thier acting was great and touching and i liked the drama more that movie
Was this review helpful to you?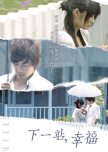 this drama was amazing it made me change my mind about taiwanese dramas well lets begin
Story : 10/10 of couuurs cuz the poor his hates girls he just want to show theirs real faces but when she came to his life he found out that she is innocent and really good he fell in love with her he lived for her and only her she made him believe in life and her strong love made him live cuz he was about to die he misunderstand her and lost his memory after that he got it back he thinks that she hates him trying to revenge but his love for her is still burning!!with the baby now he just couldn't hate her and never can !
Acting/cast: 10/10 cuz the cast is good you can say but theirs acting was amazing he Perfected his roll when he was sad/happy/sick you can see it from his eyes him and her and the little baby he was the best he is sooo skilled that he makes you Believe him when he cry
Music:10/10 i liked all of the ost and the soundtracks they were so amazing specially the opining song it was amazing and the songs are sooo emotional
Rewatch value: 10/10 actually i just finished it and i am rewatching it i cried with them laughed with them they were awesome
Overall:10/10 one of the best dramas i ever watched you wont regret watching it it teated me things one of the mussst watch.
Was this review helpful to you?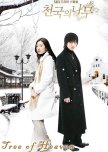 This drama is so sad :(( the way they loved each other was so painful and awesome the same time i mean they didn't had even the chance to be happy in their love road they suffered sooo much they suffered at the beginning cuz they were family and suffered after that cuz of other things they never were happy but their love was bigger that this their love Was something amazing and great so if you want to hurt your self but in the same time looking for beautiful real pure love then watch this is an exultant drama for you
Was this review helpful to you?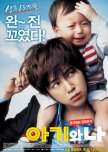 Baby & I
2 people found this review helpful
Mmmmmmm i really liked this movie beacuse i really like the stories when a bad guy and has no feeling becomes a great person beause of someone and this someone is a child you know this is not Familiar soo thos is really a good story i liked it and i liked the way that the main role became like a real father but it kinda needed like more romance but overall it is great likes it !!!.
Was this review helpful to you?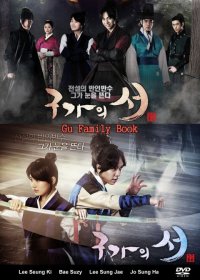 This drama is just amazing it is from the dramas that makes you miss them if you didn't see the episode as soon as possiable and there is not many dramas that makes you feel this way and this is one f them mm i iked the story and the cast wasnt very good because of the main roll i dont really ike him and the music is really great all of their songs are amazing soo overall it is good and amazing at the beginning i didn't really want to watch t but when i started it i got addicted i was watching episode after episode i didnt even sleep at night soo it was outstanding 10/10 .
Was this review helpful to you?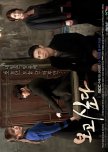 Finished this drama 2 minuets ago and already missing it XD that why it is called missing you :p anyway lets start the review :0
About the story it is awesome actually these dramas when the man comes back and look for the girl with him just grew up and those things makes the drama debaaaaak and his love for her is still burning !! So STORY:100000
Acting cast : well what would you expect for yoon eun hye and yoochan it would be great and soo real ofcours the cast is 10/10 and they look just like when they were young !! I dont know where did they find people look so alike !!!
Soo about the ost mmm the ost is good it didnt have those songs that makes you addicted to but i liked the soundtracks sooo much it makes me exited and it makes me feel the moment *.*
Rewatch value mm is 8 you know cuz it have soo much crying scenes !! And you dont want to cry and feel bad again for them :((
SOOO OVERALL IT IS 10/10 (clapping) cuz it is just perfect the lines the scenes the way they loved each other it is just perfect *.* i strongly recommend this dram ;)
Was this review helpful to you?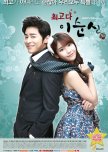 Mmm i really liked this drama it is soo beautiful and i feel board if watched a 24 ep drama but in this one i never got board it was so interesting
Soo about the story it was sooo good i really liked the story you know those things about acting singing with the guy helping her is so cool :)
The cast sooo perfect every character is good for it personality :D and their acting was soo good and emotional you could feel them when they are sad and they were soooooo cute :] about the music mmm i liked only one song of the ost (i see only one person) it was totally perfect *__* so i liked all of the ost because of this great song ;) rewatch value is kind of law cuz it is a long drama :\ but if you just saw junho and soon shin's scence it would be good :) sooo over all it is an awesome drama i recommend it for every one :D
Was this review helpful to you?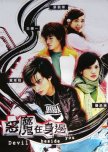 Awsooooooome drama never seen something like this !!!!! They were amazing their love was sooo pure and true and amazing u feel like you are in a fairy tail *_____* and the was they needed each other
Was this review helpful to you?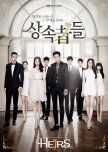 I am giving this drama 9!! Alot of you will say that i am crazy it is not that good !! But actully it was that good!! I really loved it it is right that the story wasn't of that unique amazing story and it is just the famouse actors that made it like this but yout know it was very cute !!! It had passionate sences and cute scences and alot of crying scences T__T it is a high school cute story so i am giving the story 8 cuz it wasn't new and i am giving the acting 10 cuz you know if itis lee min ho,park shin hye and kim woobin then it would be just amazing!! Great acting skills!! But the cast mm i dont know i mean they look older that 18 much older!! Just this point didnt annoy me alot :/ music mmm 7 cuz actully it wasnt a good ost :(( the songs were funny and doent make you mm like feel them :/ so i didnt like the ost rewatch value 10 i will sure rewatch some eps a sweet cute high school drama !! Great when your mood is down :D
Soo mm overall 9 i wasn't sure about it cuz you know it maybe yo much but 8 is to low soo just 9.
Was this review helpful to you?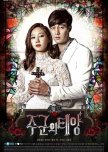 This drama !!!!!
Was this review helpful to you?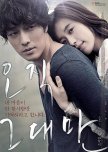 Always
2 people found this review helpful
This movie was totally amazing with the beautiful pure honest love story
Was this review helpful to you?