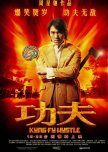 This movie is like the twin movie of "Shaolin Soccer". I re-watched it more than 10 times and it doesn't fail to make me laugh. It is mix martial arts and gang type movie. I love everything about this especially because this movie will make you laugh to the highest level of the universe!
The Story was great and Unique. Acting/Cast is AWESOME cause Stephen Chow is here. Music is fine and serves as it's purpose.
Overall - 100% out of 100% shooting stars hahaha :))
Was this review helpful to you?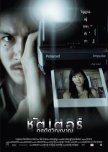 Shutter
7 people found this review helpful
I think this is the 1st Thai movie that i've ever watched. And it is a horror film, yeah I know it's crazy. THIS IS A MUST WATCH (to anyone who is of course a fan of horror/suspense/thriller genre(s) and because it has a great climax at the end. I love great endings. It is very, definitely one of the scariest movie that i've watched in my entire life. For me Thai(s) are pros when it comes to scary movies. I don't think the story is very common but still give it a chance!
Was this review helpful to you?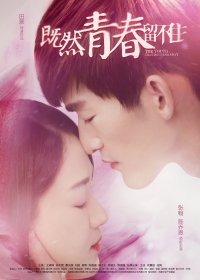 After watching the Taiwanese movie, Our times, I thought, why not give this a shot since it also has the same lead actress (adult version of the same movie).
It focuses more on their halt/discontinue romance. I actually have high expectation since Taiwan is great at making a romantic comedy film. Giving the nostalgic vibe along. Sadly, I did not enjoy watching it. Though, the last 32 minutes of the movie gives much more sense than the first hour. But that's just me!
The plot written in this site is really good but when you watch it, the story is either fast spacing or very slow at the same time, no in between (which I think, can bore a lot of audiences but if you're someone who likes to feel the rom-com genre , you can follow throughout the movie like I did).
There is also part where they would always cut it short and then another thing happens next.
Joe Chen is no doubt a great actress! And I've never really watched any movies of the lead actor, Zhang Han but he did pretty great! *this movie makes me wanna watch more of his film and see him portray another role*
As for music, I can't relate much to the music even though there's already given lyrics but it's not bad at all, though I don't think it suits the scenes where there is a need of music.
Overall, unfortunately, I would only give it a 6.5 ratings :(
Was this review helpful to you?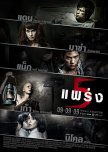 Phobia 2
3 people found this review helpful
If you're a fan of horror movies that is waiting for a part that can shock you or waiting for the big climax in a film then I guess this is the perfect movie for you! I've watched the first Phobia movie that's why I can't resist to watch the next version and it is scarier. It has different kind of creepy story where curiosity pops out and Curiosity is very important in any suspense/thriller/horror movie(s) because it is the reason why you want to continue watching these kind of genre. My personal favorite are Backpackers and In the End. Endings has the best stories haha.
So if you're planning to watch it then go ahead.
If you think this is not the scary type of movie then try to watch it in any of those 5 parts (because it has a different story) then end it if it's not scary enough for you. That's all :D
Was this review helpful to you?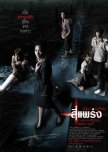 Phobia
3 people found this review helpful
I have to acknowledge Thailand when making a horror movie. I've watched it in my friends' house (and of course I invited my closest friends too) and I have to say we FREAKED the heck out of this movie, good thing their parents are not home. We panic, we scream, we jumped, our heartbeat raised in the highest level that it should/could be, we almost break their furniture too. Loneliness and the last flight were my favorites. I love how they acted all along and the sound effects are creepy too. Thumbs up for this movie :D
Was this review helpful to you?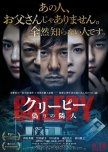 Creepy
2 people found this review helpful
This movie has so much potential. The plot seems to be interesting and yes, they did stick to it but I think that there has to be another way that they could make the movie more appealing. I did enjoy watching it though because of the curiosity but really, this movie seems off. But the title itself was a great choice since it is really creepy and not that horror type of creepy but it was insane!
For the story, i'm going to give it an 8.5. I like the plot but the way they extend it was not great! I'm super resentful about it.
The actors did a great job executing their characters well especially Nishino-san (Kagawa Teruyuki). He makes his sinister character seems natural. They did really great and I couldnt ask for other actors to play their roles.
Music? There's nothing special about in fact, I havent even heard a music I think haha. It's all like a daily life basis which they wouldnt stress out the music.
And nope! I dont think I would watch it again. I wouldnt even dare to see Kagawa's character ever again. Such a psychopath.
Was this review helpful to you?