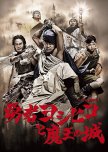 Oh Boy this was a joy to watch. I watched it thanks to the recommendations I got for it, and it did not disappoint to say the least. For me, it was a prefect watch after a long, stressful day, which is every day I work. The laughs I got from it made me feel great!
Before getting into this dorama, we need to set our expectations right so we acknowledge the genius applied here. As it says in the opening sequence, this is a Low Budget Action Adventure Story. This is the type of drama I can confidently say only Japan can make, and excel at it. I love the fact they don't even try to mask that it's a low budget. The story is generic and purposely predictable and cheesy. This isn't about the story or the action, it's all about the comedy. It is purposely stupid, and boldly blunt and fun. I just love how the heroes are so into their role when those around them just react in such pragmatic ways, totally killing the moment. It's just hilarious.
The drama itself is a parody of video games.. I'm not into video games myself but from the bit that I've seen my brother played, I got to appreciate some details here that I would've otherwise found weird. One example is when the heroes prepare for a fight, the way they stay on one side only and their movement felt exactly like what I see in video games the movements before the player actually starts fighting.
One of the most critical aspect in this drama is acting, and needless to say it was effortless. All did a magnificent job, including guessed stars. I don't know if there exist anyone better than Yamada Takayuki for the role he took. He has such a serious face perfect for dramatic scenes used in such a priceless way. All three sidekicks were spot on and did great. Not a moment was boring being around them. We also got some of the most surprising guest stars and their roles were nothing less than hilarious. I also have to add the sister, her character did spice up the story enough to wonder what the hell is going on with her.
I wouldn't say the drama is without flaws. For instance I found some some tropes just became too repetitive. It definitely isn't for everyone and it's sense of humour is pretty unique. It took me a couple of episodes to warm up to it and actually fall in love with it. Getting into it you have to get ready for the package of cheesiness, predictability, since it is done purposely, to fully appreciate the comedy.
Basically if you need a good laugh, appreciate Japan's unique sense of humour, and/or enjoy parodies, then this is a drama for you.
Was this review helpful to you?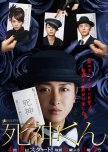 This drama is about Shinigami # 413 trying to accomplish his role of informin people of their pending death and bring them to heaven. However there's a few complications. The shinigami world is similar to that of a corporation. Its brutal and you're basically the slave of your manager, shinigami # 45, who is also a slave of the higher ups. Like any big corporation, you're expected to do your job devoid of any emotion. The more you get emotional, not accomplishing your task By-The-book, the more you will be in trouble.
Whats more, there is the devil, or Akuma, who's job is the exact opposite. If akuma gets in the way of you accomplishing your job, you will be terminated.
I like that they set rules which they follow more or less, giving the story a logic of its own. I also like the showdown between Shinigami and Akuma, because I don't necessarily see them as good vs evil, but 2 people who believe in 2 very different things, and do their jobs according to their beliefs.
I wouldn't say that the acting surprised me here, but they knew where to cast each actor to best represent the character. I like the comedy and while the episodes were mostly predictable, we did get surprises here and there.
Although it isn't a high budget dorama (didn't look like it) I still like the decorations used, and the costumes would bring out the characters more as well.
Overall a constant enjoyable watch, I especially liked the last episode, where I wasn't sure how our shinigami would solve the issue and at what cost. I think it was a satisfying ending.
Was this review helpful to you?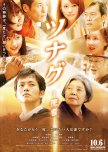 This movie is about following Ayumi, an apprentice connector (Tsunagu) with his first cases of giving people that one chance to meet with someone who has already passed on. The story itself is sweet, the setting shifting from being realistic to being somewhat mystical.
I wasn't impressed with the writing. the dialogs were too long and the stories bounced from being sweet to being overly sentimental. Some of the stories were pretty standard while others were better. Personally my favourite was that of the two highschool girls. It contained so many complicated emotions and didn't settle to be convenient. There is also the mystery behind Ayumi's parent's death that seems to haunt him, which had an interesting reveal, could've been given a darker more interesting twist.
On the acting department it did not disappoint. I originally wanted to watch this movie for Matsuzaka Tori and he did a great job here + he has the cutest smile EVER! Seeing the heartwarming Kiki Kirin in it brought me so much joy. There is also Hashimoto Ai with weirdly huge eyes blowing me away with her acting. The rest of the cast did a great job with their characters as well.
Overall sweat movie with strong performances ;)
Was this review helpful to you?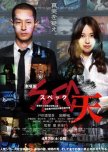 This movie is a continuation of the story that started in the 2010 Drama Keizoku 2: SPEC and the 2012 Special SPEC ~ Sho.
What I loved most about this movie is exactly the same as what I loved about its prequels: the characters, the comedy, the weirdness, the direction and overall execution. I love Its weirdness it's really something I can only see japanese do well. In the movie they went a bit more extreme in the weirdness but at this point it's something you're familiar with and love so you'll welcome it with open arms.
I liked that we see more of the relationship between Touma and Sebumi. Their affection for each other is transparent between each other as it is for those around them. It's nothing romantic but still strong chemistry.
The endind did leave a lot unsolved. The little girl's role which I'm sure will be explored in the next movies, but also the fate of some characters (I don't want to believe in the worst happening).
Acting was excellent as always. I cannot imagine anyone other than Toda Erika and Kase Ryo playing Touma and Sebumi. Their interaction is so natural and their bickering and fighting is a joy to watch. Kamiki Just enjoys playing Ninomae as much as ever. Fukuda Saki is getting more comedic as Mirei (as she was in the special), Nonomura still seeming to be more as he appears but were not sure what it is yet.
To summarize this movie is still at the middle of the story and I'm finally ready to watch the 2013 movies :D
Was this review helpful to you?