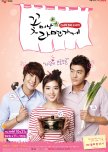 I swore I won't watch another Flower Boy series. I really did. I don't know why I made an exception for this show. Wait, I do know - Jung Il Woo. I was watching 49 days and this guy totally bowled me over, I really just wanted to watch him in some other drama meanwhile, that brings us to the present.
Coming to the drama - I didn't start watching this with any expectations at all. I knew what I was getting into. That really helped me get through it. I knew the story would be predictable, I knew there'd be ridiculously foolish scenes and scenarios that shot to somehow make the audience laugh (they made me cringe sometimes) and I knew I will avoid another Flower Boy show with fervor. Despite all of that, I enjoyed the show. I really did. It was a fairly entertaining drama. All the antics of the lead characters were really amusing to watch, you laugh at their attempts to make you laugh only because they try so hard :P
There were some surprisingly good scripted scenes which elevated the standard of the show. The pace of the show is so light and breezy that you don't feel a thing as it carries you along with it. How much ever I like watching meaningful and intense dramas that rile me up, breather shows like this are a necessity when you're a drama addict and need to detox once in a while.
I didn't skip even once (I'm a major skipper when it comes to silliness and predictability) even though there were scenes that deserved getting skipped mainly because they passed by soon. 16 hours and I didn't even realize it until I finished episode 15.
The main leads did a good job in my opinion. They were believable in their respective roles. The supporting cast was a whole different dimension though, but I'm not going to start about that otherwise the warm buzz that I'm feeling after the end of the show will evaporate and be replaced by the annoyance I felt towards the stupid young side characters and novice actors.
Music was good. There were just 2-3 main songs that were repeated throughout and they were pretty decent and soothing. There was an overload of Bruno Mars whenever somebody went to the ChaSung Cafe though :P
I wouldn't watch the show again though, there weren't any especially endearing romance that I'd want to see again. But that doesn't mean I didn't enjoy it the one time I did see it. It's just not something I'd devote time to again.
Verdict: If you're in the mood for something super light that doesn't hurt your brain or eyes and can make you laugh as well, give it a shot. If nothing, at least you won't be disappointed if you won't have high expectations, trust me on that. Warning: The show's storyline has little to do with the title. Don't jump in thinking you'll get to learn stuff about Ramen. Watch The Ramen Girl if you want to do that.
Was this review helpful to you?
To be honest, I picked up this show for the sole reason that I didn't feel like picking up anything else. I started watching it thinking it'd be just another typical Wealthy-man-poor-girl love story with a little bit of spooky elements incorporated to give it a new feel. Essentially that's what this show was but to be fair, it grew up to be more.
The story in itself was sometimes really innovative and impressive, but sometimes it had those wtf moments too (they were occasional but they were there). I think it was a really nice concept and though after finishing the show and thinking back on it there are huge holes in the story but while I was watching it I was engrossed nevertheless. The addition of just the right amount of mystery and emotions made up for the missing parts. There was a low point somewhere in the middle of the show but it picks itself back swiftly. All in all you don't feel like you've wasted your time on a lame storyline.
The actors did a nice job, there were some really good scenes and impressive work. The main lead actress is fairly new I've read and I've just seen her in City Hunter as a supporting role in which she seemed too good for her role somehow, I'm glad she got such a chance to show her acting. She did a really good job of acting the part of the two girls who look alike without ever getting them mixed up. Lee Hong Ki in all honestly felt off for a few initial episodes but slowly grasped the role he was playing. Just in the span of the show I saw his acting skills grow. Good work by ALL of the cast.
The music was good, smooth and felt right, there weren't many songs and things were pretty basic but that's good as it suited the situations well.
I would recommend this show to anyone who feels like watching something that might be a little rough around the edges but is still endearing. Towards the end, you get a solid end without any loose ties and you get all your questions answered. I'm not saying it's the best, but it's definitely not the worst. One of the better shows I've seen, I didn't regret watching it.
Was this review helpful to you?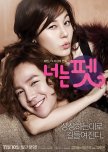 The whole and sole reason for me to watch this movie was, yes, Jang Geun Suk. I haven't heard of or seen the Japanese Drama (dorama?) so I wouldn't know the difference but I guess since it was a drama, it would have been more spaced out and carried out well.
I rated the story high because essentially, it IS a good story. Tbh, even before I knew there was a Japanese drama already, when I finished watching the movie, the first thought I had was that this would have been amazing as a drama. It had the potential. A story where so many feelings and attachments are involved, you need to be careful. There was so much going on and I guess it proved to be a lot for the movie to cram into 1 hour 50 mins. By the time a scene or emotion registered in my mind, we moved ahead to something entirely different. In such movies, if anything is rushed or sudden, the audience loses the connection. Which I did, quite a few times during the movie.
BUT having said that, Jang Geun Suk pulled me back right in. If I think about it, he actually did feel like a human pet to me, which is difficult since a human pet is a concept that's hard to grab. Almost makes me wish I could have one like him (I'm downplaying it when I say 'almost', I've already made a thousands fervent wishes to whoever may listen). Although, imo, the lead couple seemed mismatched. Granted, Ha Neul was apt for her role but she seemed.. too mature(for the lack of a better word) for Geun Suk. They had chemistry, but at some points I felt it was more like an older sister-younger brother kinda relationship. But I guess that's the story's demand that their should be an age gap or something. I thoroughly enjoyed watching them act their parts.
The all-too-obviously-recorded-somewhere-else-but-shown-to-be-performed-on-the-stage performance towards the end was.. pitiful (Again, for the lack of a better word). Geun Suk was the knight in the shining armor for me then as well, I spent the entire sequence ogling at him.
So, if you're looking for a light movie that doesn't really boggle your mind up and leaves you feeling silly and relaxed, you can definitely watch it. But don't expect anything too great, it'll spoil the movie-experience. It's one of those movies that can make you smile and laugh and happy ONLY if you watch it with an open mind. And if you picked this up for Jang Geun Suk - what are you doing reading all these reviews, watch it already!
Was this review helpful to you?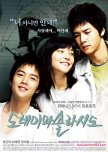 I've been putting off watching this movie for quite some time now mainly because it is a little old and I wasn't sure if I'd like it. But the lack of interest in any other thing right now steered me towards this and I was really in for a surprise as it turned out to be one of those stories that touched my heart deeply. I read some comments where people said they cried while watching the movie but I thought they were exaggerating because till about 70% of the movie I didn't have tears in my eyes, forget crying. But after that, I was left sobbing. The movie takes such a sudden shift and you're left jarred.
The story is fairly good, the basic ingredients are the same but you can still see new packaging here and there. Not an overly cliched plotline, which was a relief as I was afraid this might be ruined because of a typical love triangle based theme. But I still felt a few parts were rushed mainly because it was a story better suited for maybe a mini drama. Although it got a lot better towards the end and I didn't end it with any complaints in my heart or head.
The acting by the cast was great. Loved the leads. I could understand every emotion they were portraying and feel it as well. Jang Geun Suk did well especially in the later part of the movie. The lead actress did a really bang on job though, this was her movie through and through. Nice work by the others as well.
Music was nice, peppy and light. There was nothing noteworthy as such but the songs suited the situations well and the lyrics had relevant meaning. The only thing I wish there was were the OST being sung by Jang Geun Suk himself, I don't think he sung more than one song. His voice would have made it even more amazing!
I would definitely watch this again, maybe not in recent future but in a few months definitely. A great movie that gave me a very warm feeling in the heart (Hence the overall 10), there were flaws in it, I won't deny but if you don't get stuck on those too much, you'll be able to enjoy the movie for sure. Not one of the best directed movies but it has a good story and good acting. You can watch it if you are willing to have an open mind.
Was this review helpful to you?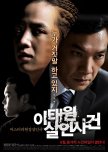 This is the first movie/case I've across that's left me confused even after the credits have rolled. Who did it? Is it Alex? Is it Pearson? You ask yourself that until the very end and you'll still not find the answer.
Brilliant execution of such a hauntingly grave case. The perfect amount of drama and theatrics. A depiction of the real life story that does justice to it. I read about the case when I came across this movie but couldn't watch the movie at that time. I didn't know what I was missing out on.
I know the English language and Korean actors have an awkward relationship but Jang Geun Suk did fairly well considering everything. And his acting, bravo! I became a fan all over again. One minute you're sure he's not the killer and the next, with a slight change of his expression you start doubting that conviction. That reminds me of Prosecutor Park, what a brilliant performance by that man! Great work by each and everyone in fact. It could have turned out to be a dull movie because of the lack of any thrilling turn of events or twists, but it managed to hold my attention through every second.
The music was fitting as the focus was supposed to be on the actors and the scenes and not the music. It provided just the right amount of feel to the scenes so that they'd have more impact but wouldn't distract the viewer either. Good background score!
I wouldn't be able to rewatch the movie though, not because it wasn't great, it was truly amazing, but only because watching it the second time would frustrate me even more. Being faced with the fact that in real life things are not always right in the end is a really demoralizing thought. But the unfairness of it all just makes me really sad. But a great movie nonetheless.
Was this review helpful to you?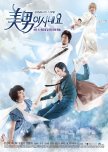 I'd already watched this drama earlier but I started watching it again on a whim yesterday and couldn't stop watching even though I already knew the story. I realized all over again how much I loved it. I've never actually re-watched a drama before, just thought I could and would. That says a lot about how much I liked it.
The story in itself is nothing noteworthy. It's a simple plot-line that branches out into a couple of other directions interrelating subplots. What made it special were the characters. Though a little unrealistic and impractical, they were really endearing. You grow to love them and go from twist to twist hanging onto them for support. This is the reason Korean shows had me hooked onto them in the first place, their ability to make me a part of themselves. Being able to emotionally connect with the characters in a show that you KNOW isn't real doesn't come easy for a realist like me, that's what makes it all the more special.
And what made the characters all the more amazing? The actors. Jang Geun Suk is a show stealer through and through. If at all possible, I loved him all the more after watching the show again. There's something innately charismatic about this guy. He can be cute and grumpy in one second and serious and heartbroken in the next with the transitions being so smooth. Lee Hong Ki and Jung Yong Hwa did pretty well too. Park Shin Hye was.. good in some places but sometimes she felt off. She fit the role but I couldn't really connect that well with her acting, nothing personal, I haven't seen her in any other work.
What can I say about the music? It's a sensation as far as Drama OST goes. I was listening to a couple of the songs and that's what made me watch the show again. That's the kind of music this show has. I didn't really cry throughout the show even when I saw it the first time (there are more funny scenes than sad ones) but both the times I've seen it, I always cry in the finale when Tae Kyung sings "What Can I Do", first off the song is really beautiful and JGS sings it quite nicely. The songs fit the scenes, don't feel off anywhere, nothing is overdone. The music stays with you even after the show is long done.
I don't really need to give a verdict after all that I've said, watching it for the second time even though I have loads of other dramas lined up, says more than enough. If you haven't already watched this, you're missing out on one of the gems of Korean Dramas.
Was this review helpful to you?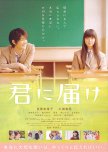 I read the reviews and was expecting something good. The reviews have never led me wrong. Until now. I have never ever felt the need to drop a movie. A movie for god's sake. A movie is like, two episodes of a drama. Who drops that! I almost dropped this one.
What failed to make sense to me was, is the character of the female lead really like that? Like really? I could barely hear her dialogues! You are shy, you're timid, fine, but GOD why do you have to be so irritating about it!? And so dull, omg so dull -headdesk-
The story felt nice, the supporting cast was good as well (the ratings for the acting and cast were for the male lead and supporting cast ALONE, I frankly disliked the female lead). I have never seen a more annoying female protagonist. I'm so irritated right now. AGH. The male lead was nice though.
I get the whole 'I've always lived alone so I don't know how to behave normally' thing but this was just a bit too exaggerated. I don't know why but the movie just felt supremely awkward to me. Maybe it's the female protagonist's character or the female lead's acting, either way, a total turn off. I couldn't enjoy the rest of the movie because of her.
I don't know about the rest of the people but, the movie experience for me was bad.
Was this review helpful to you?