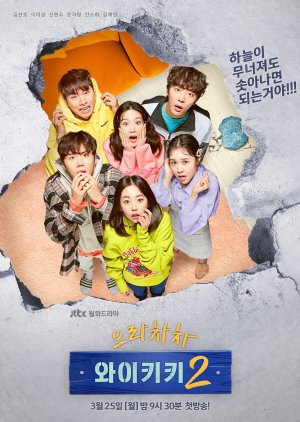 Probably one of the few who really enjoyed this and didn't constantly compare it to the prequel which I also loved. You don't need to have watched season one to watch this one because it's a different plot.

I almost missed out on watching this drama because I didn't like the idea of not having the same cast because I was truly attached to them but I watched it for Lee Ki Kyung (Joon Ki) and I'm honestly glad that I did. I thought five of the main characters were really funny and enjoyable to watch.

Only letdown for me was Kim Jung Eun. To me she was quite a pointless character who did nothing but sticking her oar into other people's business - which for me made her super annoying! Some of her scenes were funny but nothing memorable.

I love the different type of feeling I got from watching this drama especially as there were some episodes that made me feel sad to the point of where I started to cry.

I'd will definitely be rewatching this especially when I need a bit of a pick me up.

I do recommend this drama because not only is it funny but it also tugged at the heart strings for me.
Was this review helpful to you?