If you're still experiencing technical difficulties, please report it
here
.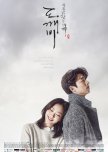 Goblin
1 people found this review helpful
If you're wondering whether you should watch it or not, you definitely SHOULD. The Plot is all over the place and could've been much better. I still don't quite get why Gong Yoo should be a Goblin. The main Antagonist feels very weak and kind of unnecessary the show could've done without him altogether. They seem to complicate things far more than they should for no reason. The age gap between the two main couple annoyed me at first since both of them are great actors but they do much better when they have a partner with sizzling chemistry but I chose to ignore it and just enjoy it. The acting and the comedy makes up for some of the plot holes. I sometimes wished they would've gotten the fantasy genre out of the drama altogether because they seemed like they couldn't commit much to it. They wanted the Goblin and the Grim reaper's powers without all the complicated background.However, despite all this I finished it yesterday and I felt so sad I couldn't sleep. The soundtrack is really beautiful and all the character's acting is top notch. It felt like I've been watching this for a lot longer than just 16 episodes, which makes sense, since one episode is an hour and a half basically. I think the best way to enjoy this kind of Drama is to not get too worked up about what's going to happen at the end but to fully enjoy the scenes in every episode and treat it as a single movie. The two main male characters are my favorite thing in the drama. They even have more friendly/brotherly chemistry than the main couple. Gong Yoo is amazing as usual, I can't get over how well he can really portray every single emotion with just his eyes. Lee Dong Wook was adorable here. I love the two female leads as well they did a great job. I loved every character presented here Mr. Kim the secratary, Yu Chairman and Deok Hwa were so adorable and such scene stealers. This is probably my favorite ensemble cast for 2017.
Was this review helpful to you?