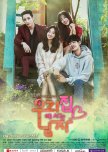 I don't understand why there's so much hate for this drama, I was really put off by the comment but honestly just give it a go!
I watched this purely for Kim Young Kwang, I was thinking i'll just skip through to see his face and itll be fine but honestly? this wasnt a bad drama at all!
Don't get me wrong it is not a Perfect drama nor is it up in my absolute faves but it delivers every aspect of a great drama with a decent simple storyline.
The acting isnt too bad, it's actually pretty believable..!
Each character no matter minor they were, played their part very well and fulfilled their character's role.
This drama had it's comedic moments, family teary moments, a bit of mystery to it which isn't dragged out, secrets are let out at the right time and it helps move the story a long, there's a bit of tension, the romance is cute and it was an enjoyable watch.
I didn't have to skip any of this drama, I was content with the beginning, middle and end. But I was thoroughly affected by the comments I saw below and I'm glad I still went ahead and watched it!
I probably won't watch this again no, purely because I know what happens in it now and the pull isn't strong like my 10 score dramas but it's one that makes me happy to be reminded of it, a chilled out easy drama to watch :)
Was this review helpful to you?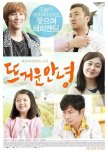 If you haven't got any tissues for this movie I suggest you go and get some, if you've got some...I advise you to go get MORE tissues because trust me you will need them!
This is a sad but meaningful story, sharing a variety of characters and their stories, they way they lived their lives, their regrets but also their joys.
I've experienced both laughter and tears for this movie, and even though I tried to predict what would happen in the end it was so much more heartfelt that what i had imagined.
Watching all the characters grow and change in a successful progression in the short amount of time that we know them in the movie, it makes the ending just that little bit more saddening.
I'm glad this was Hong Ki's first major role in a film he did a really good job! and it's my first time seeing Baek Jin Hee too who impressed me :) I love the songs and the meaningful lyrics shown in this film and how well it was carried out with their voices!
Not sure about whether I would re-watch this again because of the tears but I'm glad I've watched it!
Was this review helpful to you?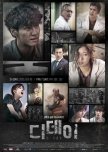 D-Day
14 people found this review helpful
Turns out I've seen 2 dramas by JTBC without knowing (Maids and Falling for Innocence) and i LOVED them, so i kinda had high hopes for this one! Especially as it was a medical romance drama with Distaster based theme!
The special effects were done very well, I was a bit worried at first that the special effects would be awful and it would ruin the drama entirely but thank goodness they were good and made the scenes very realistic! It had been a long while since a drama had made me sit on the edge of my seat in suspense and left me watching the next episode straight after until 6am ;'D
Yes there were unrealistic elements and plot holes in the story, some story parts felt a bit unnecessary and rushed, I wanted them to focus on the other minor character's growths, but we only touched on them, the main focus was put on the hospital which I think fair enough, it works but i think it would have worked even better if they had shifted their focus on other characters and their stories!
I hadnt seen Jung So Min in anything since Playful Kiss but she played her role exceptionally well and nailed the Busan accent! The chemistry between her and Kim Young Kwang was adorable, and the romance that we got was cute, I just wanted more! I know I know, its a disaster drama, obviously the medical side of things and saving lives is probably more important to focus on but ahhh they are both so cute! if we had that litttttlleee more i would have been satisfied!
The other actors did really well! They were actors that I hadnt really seen in anything else before and I'm reeled in and want to watch them in their dramas too!
The music was OK, it suited scenes and were soothing to listen to but they werent very memorable, I think i was too invested in watching the actual scenes to pay enough attention to the music!
I'm not sure if i would rewatch this again, it made me think alot about earthquakes and kept me up at night or entered my dreams about if it happened to me so i was a bit unsettled in that sense, maybe, maybe one day i would rewatch it but skip through it for the really good parts, im not sure if i can sit through it all again.
The antagonists in this were characters I hated watching! so i wouldnt want to rewatch their scenes!
I also wished that they had shifted the story so that Jung so min's character was the main focus rather than just Kim Young Kwang's character i think it could have been a much more powerful drama.
brb, whilst i go fangirl and watch all Kim Young Kwang's dramas!
Was this review helpful to you?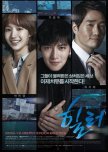 Healer
16 people found this review helpful
This review may contain spoilers
*wipes tears away, tries to breathe*
I cannot, for the life of me remember the last drama that made me feel so many emotions! This drama was PERFECT. I had purposely started the drama a few days before episode 16 was aired, hoping that id definitely not catch up....but i managed to watch re-watch it all before episode 19 aired T_T the waiting was ever so painful! I'm glad I didnt watch this the day that episode 1 aired, I probably would have lost it by now.
The drama has kept me on the edge of my seat from the very beginning, literal nail-biting plot lines and twist and turns that I couldnt predict! With comedic parts, fluffy romance, amazing action sequences and a tragic but fulfilling storyline. In the sense that everything came together really nicely, the script was well written, there were no stupid plot lines or misunderstandings between the leads and the other characters which you mightve expected due to our experiences of other kdramas that were dragged out with repeated flashbacks. Instead the Misunderstandings were cleared up well and quickly, therefore the storyline was able to move in a steady pace without dragging anything out unneccesarily.
The fluff, romance and chemistry between the leads was amazing and FELT SO REAL. i couldnt help replaying their scenes as it made me teary eyed and excited to see them together each time! Their chemistry is great, you really feel the love and trust Chae Jin has for Healer and the non-stop full on love he has for her..ahhh it's all just so great. Also the love and relationships you see between all the characters is great, the family interactions, the friendships..just ahhh. i cant put it all into words!
I'm really happy to see that Park Min Young's acting has greatly improved in Healer compared to her previous dramas, and I loved that she took on a different role, one that we hadnt seen her as before.
Ji Chang Wook was, as per usual adorable and so fitting for Healer! I'm so glad he was casted as Healer as I can't honestly imagine anyone else who would fit the job better! I ship these two so HAARRDDD and yes, how i wish they are a real couple too because their characters love felt so real i wonder if there was ever an inkling of realness between them ;)
I loved that there wasn't any boring characters, they were all so unique and you loved each and everyone of them for the way they were...even the villains ;) you'll see what i mean when you see how the good ones annoy the hell out of the villains, if anything thats where some of the comedic moments come in ;)
I think that as with all dramas, don't give up on this on the first episode. It's not exactly slow but you're just getting the feel of the storyline and characters then so watch the full episode and the preview and you will be hooked! Words cannot describe how addicting this drama is! and honestly I'm not sure what to do with myself now...! or what to watch as NOTHING COMPARES. I dont think i'll be anywhere near as obsessed and nothing will live upto it...making me lose interests in the other dramas out there T_T
The OST is so fitting to everything, I liked how they had full english songs and of course Ji Chang Wook released a single too for it! The lyrics in the songs are fitting and no doubt this will be on repeat for me! Even the instrumentals are beautiful, they bring back so many memories!! ahhhh I cant believe its all over!
For me the drama was just flawless, it may be compared to being like the 'superman' storyline but its much much better..!! ahh i cant believe this has finished!!
I would definitely rewatch this, I technically already have whilst waiting for the final 2 episodes to come out...! And even the second time round it was still exciting, even missed the tiny bits every now and then. but watching it the second time felt no different to the first, even though i knew what was going to happen...!
(I rated story as 9.5 as although it was perfect, there were a couple of things I didnt think i got answers to, didnt affect the overall story, shan't spoil it here, I put it in the normal comments section in a spoiler comment if anyone has any ideas!)
Was this review helpful to you?
This show is amazing! It was categorised as a melodrama which I was a bit worried about but it's nothing of the sort, it has all different themes in it I admit, romance, comedy, supernatural, fantasy and drama but its not depressing. If anything it kept me on my seat the entire way through! You really can't skip or not pay attention to bits you think are a bit boring because it really doesn't make sense otherwise...!
I was looking forward to Lee Hong Ki in this new role since I saw him last in You're Beautiful and whilst I do miss Jeremy and it was a weird seeing him in such a different character it was good! He played his character really well and I love how you could tell the gradual changes throughout the drama, brought in my the female lead. Who, I hadn't seen in a drama before but my gosh she's good! She plays 2 characters who look identical but with completely different personalities and I honestly got sucked in into thinking they were two different people!!
I love how the drama came together, it didnt lag and the writers story from beginning to end was very thorough there wasnt really any holes in the plot either which I liked and all the ends were very well rounded up at the end! It definitely is one of the more unique dramas, at the baseline yes, its a typical kdrama but then it isnt at the same time, theres so much more to it thats different and better.
It kind of reminds me of Rooftop Prince, the revengeful drama with the funny sweet moments, the whole cast is very together as their sideline stories are interesting too!
This drama made me on the edge of the seat the entire way through, gave me tears from laughter and the sadness, kept me in suspense and trying to figure out all the little mysteries, it definitely is worth a watch...and a rewatch! The OST isn't amazing compared to my other favourite dramas nor is it very extensive but it suits the drama and makes me well up each time! I like that Hong Ki lent his voice for it and Cho Ah's female version sounds really good too!
I hope you do decide to watch this! I definitely wasn't disappointed! Excuse me whilst I go fangirl on Tumblr!
Was this review helpful to you?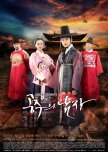 oh my goodness, this...is...AMAZING!
i've been kept on the edge of my seat for the last 4 days...this drama is all levels of Intense and Revenge!
I knew it was going to be intense but I did NOT expect this kind of storyline OR ending!!
I'm still in a bit of state of shock from just finishing really, but I thought I'd get my thoughts down before I starting fangirling and enter the post-drama daze that I fall in after an epic drama!
This drama starts off well, with a good introduction to our characters and storyline like when you're on a roller coaster ride and then...early on in the series it hits the peak and then it's one hell of a thrilling loopy loopy ride from there!
I had been a bit worried with it being 24 episodes that it would drag, but no, they carried out the story in a good paced manner ALOT happens in 24 episodes and if anything, I wish the last episode was slightly ended a bit, because I personally thought there was a few more strings that needed tying at the end...
But the acting was great by all the cast, the villains really went ahead and made me hate them to the coreeee whilst pitying them to the max at the same time, the main leads had lots of chemistry and the supporting roles also did a great job! Alot of tears were shed, not just by me but more than half the cast experiences some bit of a cry scene, and the way they cried, I felt their pain... :'(
It's my second drama after Innocent Man, watching Moon Chae Won and she is such a great actress! Easily landed herself a spot on my Loved Actresses list!
As for the male lead, I hadnt seen him in anything else before but I was pretty satisfied with his acting! The progression his character experienced from start to finish was great and carried out very well!
The OST for this drama is on all levels of awesome, it suits the drama well and the lyrics are really meaningful!
I would definitely rewatch this, even though there's a lot to take in, it is worth it in the end!
Was this review helpful to you?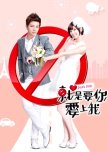 Just You
6 people found this review helpful
this is pulling me right back into my love for twdramas! I'm a harsh marker but i'd say this was above average. The story maybe your average taiwanese drama plot but there are some interesting twists and turns in it, might seem predictable in areas, but its light hearted to watch, the OST is good and its funny!
I love Aaron Yan and Dean, newly found like for Puff too! Fangirling over all these people,
i TOTALLY ship him and puff, hopefully they're a real couple now, i'd be so happy for the both of them!
This isnt theee most amazing drama but it's definitely worth a watch, it's kept me wanting to carry on watching without having to skip through any parts, the rest of the cast, even minor characters are fun to watch and I totally recommend their BTS because they're hilarious! And the kiss scene BTS will send you squealing ;)
Was this review helpful to you?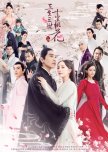 This review may contain spoilers
WOW! okay, where do i start!?
First of all , dont be put off by the total that is 58 episodes, there's no messing around in this drama and 58 episodes is just the right amount! there's no boring or draggy parts in this drama!
If you've started this drama and its getting confusing, don't be worried, i'd advise to read a drama recap/intro to the story if you're confused, i know theres a lot of characters to keep track of but after the initial first few episodes the story will come together and it makes a lot more sense...THEN YOU GET HOOKED.
The story is very interesting from beginning to end and the main couple's story was unpredictable! I literally couldn't predict what was possibly going to happen next and had no idea what the ending would be like... i was prepared for any kind of ending and it was magical! The components of the story were nothing i'd seen before, i thought that the hype was just because of the cast but the story really is as good as they say! and there's not another drama like it!
The only reason why the story got 9.5 with me is because I have unanswered questions, which i have posted in the discussions section. THERE ARE SPOILERS IN THERE. so dont go looking and ruining it for yourself if you havent seen the whole thing!
I only really knew of Yang Mi out of all the cast and even then I hadnt actually seen any of her works so the cast was completely new to me. I loved each and everyone of their acting and their representations of each of the characters, they were very believable to the point where I was wondering if 2 of the same people actually existed?
Although, the only thing i'm really gutted about, which i know cannot be helped, is the fact that mainland china dubs the voices of their original actors with other mandarin voice actors so you dont get to hear their real voices. I understand why it is done but i would much prefer to listen to their actual voices!
The music is spot on! I've not skipped one opening or ending whilst watching the drama for the first time, that's how beautiful the songs are!
Was this review helpful to you?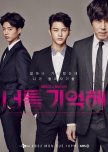 I decided to sleep on this before I even attempted to write a review because there was just so much to process!
Easily put, this drama was ABSOLUTELY AMAZING.
I'm a fan of Jang Nara and admittedly not as much for Seo In Guk, I only really knew him from his Master's Sun time, but these guys...this story... oh man where do I start...
Okay, so they've been promo'ing it as a rom com, but really the basis of it is a crime procedural with sprinkles of fluff, but don't be scared off, you'll be so into the main story and the cases that the sprinkles of fluff we get are short and sweet...and realistic.. This couple, their trust and faith in each other is developed so nicely that if anything, I'm glad there isn't toe curling fluff in it! (not gonna lie, when they do have cute bits, its definitely cuuuute).
No joke, this drama had me on the edge of my seat from the very beginning, its been a long time since i've stayed up till 4am to watch a drama because the cliff hangers are just too good!! The mix of human nature, our childhood experiences, what makes us who we are, different scenarios that affect how we grow up and into the people we are as adults are only parts of what are explored.
I loved loved loved the fact that we got such an indepth relationship with all the characters, no one was missed out, they all had their own storylines, all of which made me wonder 'ohhh thats probably why they did what they did' or 'your one action affected this entire thing'.
Even though, you get whats basically expected in a crime drama, there are killers, a lot of corpses, killing, blood, weapons for murder, but It's been interesting that for once, I couldn't have predicted what was going to happen, they dropped the most shocking moments and turning points of the story that its left me :O for most of it. Each case was exciting to watch as you attempted to solve the crimes alongside the characters, whilst having an ongoing mystery that started at the very beginning and weaves itself in and between cases all the way through to the end.
The acting was awesome, I'm so glad the actors and actresses took on their roles for this drama as I couldnt really imagine anyone else doing them, the antagonists in this, even though I know the character isnt really but their facial expressions still gives me the chills when I imagine them! The actual songs, were a nice accompaniment to the drama scenes but to be honest, i was too sucked into the storyline to have noticed and paid attention to them enough...!
The instrumentals for scenes in this drama did its job, my mood instantly changed to fit the scene as soon as they came on, exceptionally chilling in the suspenseful scenes and then light in their cute moments.
So maybe i was a teeny tiny bit disappointed with the ending, not to say i didnt like it. I was satisfied that the ending chose to give us a more meaningful end to the drama, but the with suspense that was building up i thought we were going to have some really dramatic cliffhanger of an ending. All in all i could accept their ending :) For me, no storyline or character was left unanswered so that was good.
Overall, this drama was refreshing, with a thriller, full of suspense, psychological crime drama that weighed everything out a bit with their fluff moments that created an amazing storyline to follow. One that I didn't get bored of, rather was addicted to from start to end, and even after you end up thinking more about the messages they left behind the actions that happened during the drama.
I would definitely rewatch this again!
I've seen some epic and better used words and descriptions for reviews on I Remember You down there, but I had to express my feelings on this... :')
Was this review helpful to you?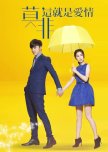 So I was sucked in by Danson Tang on this drama and because the whole Murphys Law plotline was intriguing and mostly why I continued to watch it, to see how they used it to pan the story out.
It's light and fluffy drama which your average sweet sweet Taiwanese drama bits and the cringeworthy stuff, as much as I loved Danson doing his whole smouldering look charade for some reason it made my toes curl at the same time.
This drama had soooooo much potential if some areas of the drama wasnt so badly written! For the most part this drama was good, just good though. something simple and easy to watch without too much drama, some parts were unneccessary, if only they focused on other areas instead, like the second male lead, he didnt have much importance shown. I know what his role was meant to be but they didnt show it enough and back him up as a second male lead for me to be like ohhh which lead should the girl pick?!
I kinda wish they did more with the supporting characters, it felt like we dipped into their storylines but they didnt take the time to expand to make it a fully and wholesome cast.
Don't get me wrong i really like the Murphys Law in it, and I like how they linked it with the story! Danson's acting has certainly improved, its my first time watching the main girl, she's cool, if only her character didnt have so many whining scenes it wouldve been great!
The songs are nice and fitting, if you dont like the opening theme at first... you grow to like it cos the first half pretty much it is used for any type of scene... but its a good song..!
I would be able to rewatch this simply cos its easy to watch, i reckon id only skip to the fluffy parts though :P
One of the good things about Taiwanese dramas is that they often have BTS after each episode and these ones are worth watching!
Was this review helpful to you?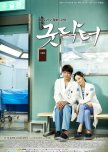 This drama is perfect, simple genuine and just perfect!
The acting was great throughout and all of the cast portrayed their characters especially Joo Won, I hadn't watched anything previously with him in and was really surprised at how well he pulled it off (its safe to say I'll be watching more dramas with him in). Moon Chae Won's acting I also loved, she was just so genuine that it was comfortable to watch, it was like this entire drama was real.
The storylines are realistic in my opinion, they deal with issues that people with Autism experience and how they handle the positive and negative events that happen to them and around them in every day life. In particular, the workplace and a Doctors scenario too. We see how the patient cases coincide with the Doctors lives and we learn things from the cases in terms of love, family, friendships and forgiveness.
As with all medical dramas I get a bit :/ with the medical terms, like i did with Medical top team, the terms they used etc just confused me so much I couldnt really focus on the plot line, but I think because Shi On's personality is so thorough and to the point he explains those terms in more basic detail combined with his unique talents so it's understandable? (I dont know maybe its just me, but i had more of an idea on whats going on than I normally do in other medical dramas)
There was such a variety of characters that the drama was enjoyable to watch so it wasnt all serious business medical stuff all the time, it was a simple and genuine drama.
I loved the OST, I loved the ending, I can't believe 20 episodes are over already! It didn't even feel draggy and their cliffhangers are so exhilarating it really does make you want to watch on for more!
Was this review helpful to you?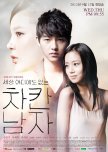 I know people are going to rate this review as 'unhelpful' purely cos i didnt like it as much as I thought it would and the MCW and SJK fans are gonna shoot me! but drama wise it did nothing for me!
I had thought that this drama would become one of my favourites but unfortunately it did nothing for me.
I had mainly wanted to watch this for Joong Ki, Chae Won an Kwang Soo, and indeed their acting and purpose of the drama I was satisfied with but there were many a places and the plotline of the drama in general that I wasn't satisfied with, but it had SOOO much potential!!
This is one of the worst melodramas I have watched because it feels like everything that happened didnt really have a purpose or if it did then it wasnt carried out very well, for certain story lines we got the build up and a terrible climax or we didnt get a build up and things just happened and we were some how expected to just understand where the character was coming from, but I couldnt.
Joong Ki and Chae Won's acting skills were great, how they were about to carry their emotions across so well, Kwang soo too, even though he didn't appear in a large proportion of scenes but each time he did his character was the one who gave the words of wisdom and helped the characters hold themselves together, so he was important in that sense, without him I dont think the drama would have worked.
The main problem I found was the plotline, to be everything was so brief, we only grazed over the past of everyone without enough depth and not allowing enough time for it to sink in and let me feel for the character properly before something else happened (it would have been much better if the events actually had a purpose too, and not just dramatic events lined up together).
I was so bored of this drama until the major plot line change near half way through the series, all the previous episodes just didnt suck me in, I wasnt interested in the revenge because there wasnt much 'revenge' to go off from. Most of it was predictable and for the first 8 episodes I was literally watching just for the mysteries behind the main leads characters and Kwang Soo. Then the plot twisted halfway through with new obstacles to face, but it was as if the obstacles before that didn't seem to matter as much before and even to the end there were still problems that were overlooked after having such a dramatic build up or sudden event that happened; as if they were rushing to finish it...
This drama didnt make me cry, it didnt make me shiver or tingle in response to the storyline, I probably had the most fun watching Kwang Soo act more so that the other supporting roles!
The OST was average, I didnt hear it most of the time to be honest, it was always kinda in the background so i knew it was there but it didnt captivate me to want to listen to the songs more.
Now that ive watched it just to see what would happen in the end, i'm still a bit confused at the ending, and I most likely won't even consider rewatching this. (The rewatch value ive put is literally just for the 2 main leads and Kwang soo).
I'm glad that for, what seems like the rest of the population that it was received so well for the main leads, that they gained more recognition for it and their acting skills but I was just rather disappointed with the story.
Was this review helpful to you?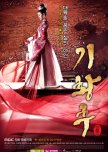 Please don't be put off by the 51 episodes... you won't even notice it, i anticipated every ending and immediately clicked for the next episode, i tried to stop halfway through the episode (as you can in some dramas) where there's a 'boring' bit but unfortunately there isnt any in this!!
I'm not usually one for political dramas but this one's okay, its not purely political, yes its all the royals and their drama but there are so many other storylines that like..wow, to the writers for coming up with one 'eck of a story!!
I was on the edge of my seat trying to decipher what was coming next and how certain parts were going to play out.
Every part of the cast did a superb job, the goodies and baddies i praised for their acting, they were so good i pined for them and the villains i hated to the core (due to their great acting). I felt for the villains and the good guys, i hated parts of the story for turning out so but i understand, i understand why it had to happen..!
I was tempted to mark it down a bit but this drama has given me so many feelings, anger, tears, tears of joy and anger, jealousy, confusion, betrayal, hope, loyalty, romance, family and even comedic moments..!
It was amazing to be able to live with the characters from their young ages and watch them develop and blossom to the adults they became in the drama. and watch in anticipation as to how these villains could possibly last from start to finish... and whether they were sent off in a good enough fashion!
Yes there are time jumps, as expected of a 51 episode drama but in no way did i think it was dragged in the wrong places or jumped too quickly!
The OST is downloading as i scramble across the keys to write this review, the songs are so fitting to the drama!
I'm not sure if i have the heart to rewatch this, it was amazing the first time but its soooo intense i dont know if i can cope rewatching it! Even if i love Ha Ji Won and her acting is amazing, she managed to pull off every part of role from what seemed like ease and to perfection <3
Was this review helpful to you?