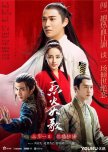 I' m not going to waste my time in summaries, or go in a play by play of the drama. I just felt that I should make this little notes for the show in cases someone was wondering if this drama was worth it or not.
Well it a really good drama if you don't constantly compare it to Ten Miles of Peach Blossoms or King's Woman. It's a really good drama if you go in turning the useless Zhan Bin Bin fangirl mode. Because personally I think that this drama mostly gets a bad rep simply all of Zhan Bin Bin fans. This drama is about more than the romance. As someone here puts it, it's a story of growth. So if you truly want to enjoy this drama go in thinking for yourself. Don't let anyone sway you into one ship or another. And mostly don't compare and insult the all cast hard work.
Was this review helpful to you?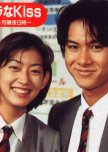 I mean after you read what is available of the manga, you wonder is there an drama or live adaptation! Well then you stumble upon this and at first there's many moment where you go WTF !! the Lead actress just scream too much, the guy playing Naoki is not even trying and the girl playing the the interference between Naoki and Kotoko just tries to much.
This adaptation was just very bad especially compare to the other show that came later on. I mean it's a good thing to watch on a rainy afternoon when you have totally realize that your computer is dead and that there's nothing worth to watch on T.V. Seriously it's good that they tried to be somewhat original but they just went totally out of the manga, the only thing that may be recognize is the characters name and just probably the fact that they family are somewhat the same too. I found this reviews that I wrote in 2010 and I was so struck by the fact that today in 2014 I still feel the same about this drama.
Was this review helpful to you?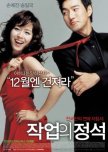 Ok I can see all the people out to kill me but because I was not totally happy with this I gave it a 8 overall rewatch value. Why because even thought you can totally say that it's a pleasant comedy about two people who are heavily involved in the dating scene, they are both experts at snaring members of the opposite sex. They then meet in each other their match. A particular strength of the movie is showing what they really think while they say whatever they think the other one needs to hear. There are two shortcomings to this film. The first one is a mild one, which is that there are cultural nuances which Westerners might not catch. This is minor and I think with repeated viewings, one might understand. The other is a major one. With the man, one knows what his object is: obviously, sex with the girl. With the girl, it is unclear what her goal is since she confides to her girlfriend that she finds him attractive, yet she leads him on and on and on. She is supposed to be a seductress, yet she avoids many opportunities to bag him. Oh, well, still a pleasant comedy.
Was this review helpful to you?
Although it is not a really knew subject that was brushed on in this movie we have to admit that it's simply fascinating to watch all those people with culinary skills do what they do the best. This movie just makes your mouth waters from beginning to end. Although It was not set to be a romantic movie I still deplore the fact that any love story here? was not fully developed subtly hinted, but we may have to applaud the director flawless superfuge in making it still subtle enough to make the viewers understand. The cooking skills are what definitely would have made me give this movie a full 10 out 10! if only I had found so much similarity in the plot has in the Drama Gourmet ,thought I have to admit that for a movie the plot hole were nicely filled. Seeing how the combination of ingredients are being mixed, chopped,give the viewers enough imagination to actually makes you imagine the taste!
The rivalry between the 2 chefs is also well presented. The lunacy of the grandfather is another mystery. But this entails the loving and tender care showed by the grandson. oh my… then the sufferings of the coalmaker - Han and his story with his mum. Then the story of Chef Ho and his grandfather and Sung Chan & his grandfather. In clear this movie should actually get full mark on it's ability to nicely transpose three different story into one story.
Was this review helpful to you?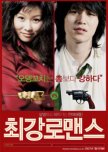 I'll recommend this movie to anyone, because its concept is interesting, the characters are fun even though I have to admit that their their individual story line is weak, the production values are good enough to make this movie worth watching. It's true that Hyun Young voice is a somewhat annoying and she a little too hyper, but Lee Doong- Wook characters actually does some justice to her hyper character by being more calm. I mean it's not a movie that will get an A but it's definitively one that need to have been watch once.
Was this review helpful to you?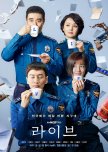 Live
0 people found this review helpful
This review may contain spoilers
Wow it seems that this drama make it 3 for 3 of me writing a review this year. But this drama got the first 9.5 I have given this year we're the highest score I have given has been a 8.5.
This review may not be quite cohenrent because I'm a total mess right now. But I feel like I should pour this out right now.
Coming into this drama you should prepare tons of tissues. Trust me I'm not a cryer but this drama has me in tears ( granted I just gave birth so I may still be quite hormonal. )But don't dismiss my warning you need tissues. I really want to go to Korea and kiss Noh Hee Kyung for her genius and her ability to hit the right cords with slice of life dramas. If you don't believe me you should try a few of her others works like Dear Friends, It's okay, that love, that winter, the wind blows or Padam, Padam or even The world that they live in to cite a few from memory.
Writer-nim has just knows that perfect balance to just draw you in and make you feel for her characters. What to say about Live. Forget all the pretty boys and the young characters love stories or whatever. This drama which I believe was supposed to be more of an ensemble drama got truly dominated by the veterans cast, yes the veterans in this just shined and outshine the young crew. The ply of the new recruit is hard but you kinda easily get stuck on what annoys about them, like Sang Soo irrational need to be complimented and that annoying ways of feeling like the eternal victim that the world should revolves around. Kwang Soo did impress me in his first serious type of role but he did not draw me in. I didn't feel for his character even thought I empathized with their circumstances.
What truly pull me in was Oh Yang Chon a good and mostly overzealous cop and his family and his circle of friend ( excluding the new recruits.) that truly made you cry, laugh. Oh Yang Chon and his wife Ahn Jang Mi truly make you go wow being a civil servant in South Korea truly is a thankless job. I mean in the climate in wich we live these days in the west you get a lot of the law enforcement protecting it own. But you don't see it in this drama this family of cops is incessantly thrown under the bus by their higher up and the thankless public. I truly loved that the writer and the director didn't try to romanticize the jobs they were doing.
Truly I'm feeling too emotional right now so I may edit the review later when I have calmed down. But for now I tell you don't dismiss this drama go watch it. And truly if you see and of brave law enforcements unsung heroes say thank you.
Was this review helpful to you?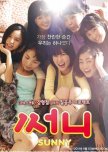 Sunny
0 people found this review helpful
This movie was hilarious and deeply heart-felt at the same time.
It's about a transfer student Na-Mi (Shim Eun-Kyeong) who comes from a small town in Jeolla Province to her new school in the capital city of Seoul.She is nervous, her small town dialect comes out and she is bullied by others. Coming to her help are a group of girls Choon-Hwa (Kang So-Ra)who is known for her strong sense of loyalty and fighting skills, Jang-Mi (Kim Min-Young) who only wish is to have plastic surgery to get double eye-lids, Jin-Hee (Park Jin-Joo)who excels at spewing profanity, Geum-Ok (Lee Yeon-Kyung) whose biggest interest is literature, Bok-Hee (Kim Seon-Kyeong) who only dreams of one day becoming Ms. Korea and Su-Ji (Min Hyo-Rin) who is always arrogant and the girls pretty face mascot. Na-Mi quickly becomes part of their group.
This movie is mostly a reflection of what 25 years of life can do to you and the power of friendship. It's a walk on memory lane. You will feel touched by the acting of the younger cast as much as the older one. I did not except this movie to be about older woman when I read the synopsis. But there's nothing that I have to complain about with this movie, it's just like the title a "sunny" movie.
So if you are looking to walk down memory lane with a smile on your face. This is a must and you may learn a things or two about treasuring your friends.
Was this review helpful to you?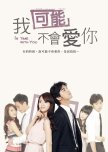 So What to say about this one, if that it's really not a drama that should be compared to Coffee Prince , because in my opinion they have nothing to do with one another. Don't get me wrong I like 1st Stop Coffee Prince , but I have to admit that the story line in this one is better. This is probably not one of Ariel best characters but there's no doubt in my mind that she's a really talented actress, for that her and Wilson make you come back week after week to find out what they are going to do next. In time with you is really one of the Best Taiwan Drama I have seen so far , and probably one of the best Asian drama I have seen this year. And seriously the ending was just perfect, it was really worth all those weeks of frustration. But this Drama is totally recommendable because it as the perfect balance of wistfulness, drama, humor and it's really childish yet mature. A real regal for the senses.
Was this review helpful to you?