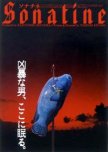 Sonatine
2 people found this review helpful
Great film, everything almost perfect
Beat Takeshi has done many yakuza films but this one was the best and so original, although, he always plays a dark character and is very serious but always laughs a little in every film he is in, that's what make his films good.
Was this review helpful to you?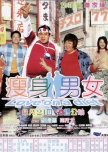 This movie is sooooo funny and good! Andy Lau looked so different and did a wonderful acting job, why did it take me this long to find and watch this movie, forget the negative reviews people, this movie is very good, also the music, watch it if your a fan of comedy romance, older Hong Kong films, or Andy Lau.
The story was fun, nothing mind blowing but very good, and the chemistry between the male and female lead is fantastic, I haven't laugh this hard in a long time, also the ending is one of the best endings i've seen, good job on that.
Was this review helpful to you?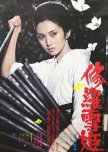 THE BEST MOST SATISFYING ACTION SAMURAI REVENGE MOVIE EVER??? I think... YES!!! This movie is so beautiful, bloody, moving, sexy, action, and awesome in so many ways
I do not understand why this film score in under an 8 on MDL, so damn disappointing, it should be all the way up there, even though this film inspire Kill Bill, This movie is better.
Story: Not going to spoil much but the story is pretty much about a young woman who tries to track down the people who killed her mother, and mother's husband and son, the story is not so complex but it just makes the movie more awesome and a good length time, don't know why people rate movies that have come out the last past 10 years higher then the movies from the 90s and under, like really? Some of the movies from the past 10 years are great but the older Japanese movies are 1000x better and amazing in so many ways, like seriously! Even though this film is known for being really bloody and gory, it makes the movies even more amazing, with out the blood and gore, well... thats boring.
Acting/Cast: Kaji Meiko as Lady Snowblood = Super badass samurai girl, give this girl an Oscar for her amazing acting! She is an amazing actress, she totally fit the role as Lady Snowblood so well, with out her, the movie is gone, Lady Snowblood character is a serious woman who seeks for one goal but will stop anyone in her way, the other characters did their role really well to, old Japanese movies are always the best, especially the acting.
Music: I love the OST!!! It's really astonishing, Meiko Kaji - Flower of Carnage - Shura No Hana is a song that appear in Kill Bill and Quentin Tarantino just put in, what a thief, he directed some amazing movies but Kill Bill is pretty much a modern american version of Lady Snowblood, Lady Snowblood is the movie where Meiko Kaji - Flower of Carnage - Shura No Hana song first appeared in.
Rewatch Value: I re-watch my favorite Asian movies a lot, this is definitely part of the re-watch list because the story, acting, blood, and music is great.
Overall: For the overall, a 10 out of freaking 10, one of the best Japanese movies of all time, and everyone should give it a try if you like revenge, action, blood, and badass female leads, I'm glad that I found this film, its so great, I have the remastered version and it looks so much nicer then the original version, if you have not seen it people, stop what your doing and watch this now, you won't regret, I promise you!
Was this review helpful to you?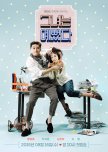 She Was Pretty is very funny nice comedy romance drama, I laugh a lot because it had a lot of funny scenes and funny situations, It's been awhile since I've seen a very good funny drama, this drama was good because of Park Seo Joon and Hwang Jung Eum.
STORY: The story was pretty good, had some cute, nice, funny, and serious moments. Everyone just fit in the drama, even the side stories are good and not draggy or boring.
ACTING/CAST: I have to admit, Hwang Jung Eum did a good job, she was like the perfect one for this drama, some people might hate on her, maybe because of her overreacting or laugh but she is funny, also in Kill Me, Heal Me. I saw Park Seo Joon first in Kill Me, Heal Me, once i saw him acted in this drama, he seemed different which was a good thing because his acting has really improved, He plays a very funny serious guy, which really fits him well. Choi Shi Won and Go Joon Hee are pretty good side characters, somehow, i didn't hate them, because side characters in a lot of romance drama can be annoying and bad. The only major flaw in this show was Hwang Seok Jeong, her character Kim Ra Ra, and her acting, and everything about her character was just bad, horrible, and annoying, also, weird.
MUSIC: The music in this drama was nice, but also fun because it a lot of random famous songs from movies and other, there was a lot of songs that I've recognize which was really funny, the music was good but not amazing great.
RE WATCH VALUE: I'm definitely going to rewatch this drama like in 3-5 months, that would be average for a value score 9, if it was like a 7, maybe 8-10 months, 5, maybe 1 year - 1 year and a half, and If it was was a value score 10, every 1-3 months :D
OVERALL: A nice really good funny drama, it's score on MDL should be hire, this show is good, you won't regret it, i should've finish this drama months ago, it was there but just never looked into it, but i'm glad i saw this drama, i like it a little more than Kill Me, Heal Me but if i rewatch Kill Me, Heal Me, it might change... !
Was this review helpful to you?