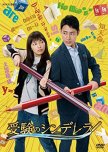 This is another drama where the summery/description does not do it justice. I have passed over this show several times for that fact alone, until now. Once I started watching, I didn't stop until it was over. At only eight episodes it is relatively short by most drama standards, but I think it makes up for that by having a story that fits perfectly in that time frame. The cast was really amazing and I found their acting to be quite believable with only a few annoyances from some of the supporting cast members. The flow of the story was really good as well, giving you the highs and lows that are a must for a good drama. This is not a classical Cinderella story, so if you think it's about an older man and a younger girl falling in love, then think again. She is Cinderella in a figurative sense, not actual, and she meets someone that can change her life. So if you enjoy a story where characters seem to grow and change as the story comes along then I recommend this drama. You will not be bored or disappointed.
Was this review helpful to you?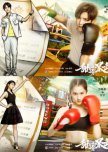 As a fan of the webtoon "Girls of the Wilds" I have always wished for a live action dram to be made from it. I was excited when I came across "Sweet Combat" shortly after it had started airing. However, this can only be described as a loose adaptation of the webtoon. Even though it's not an exact production of the original story, I do think that the main plot is there and the personalities of the all the main characters are also close to the original. It's obvious that around episode 15 the writers decided to veer away from the original story and just sprinkle things in here and there. But they did stay true to the main plot and the feelings of the main characters. The only thing that I'm really disappointed in is the fight scenes and the lack thereof compared to the original story. The intense fight scenes of the original story was one of the biggest draws I think. But, this is a Chinese idol drama and has to fit that mould as well as a budget that probably couldn't afford a Jackie Chan stunt team. All in all I think it is a decent drama to watch. And if you haven't read the original webtoon I would suggest checking it out, but maybe wait until after watching the drama.
Was this review helpful to you?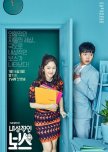 You know when you read the description of a show and you pass over it, several times. Then one day when your bored you come across it again and think, why not, I've got nothing better to do. Then one episode turns into five before you know it. Introverted Boss is that type of drama. Just a feel good drama that makes you enjoy all of the different characters as they all grow throughout the drama. It's good to have a show like that every so often. I felt that the story was very well thought out. The writers managed to keep it flowing filling in the needed parts in a timely fashion. I also like how the story does tend to teach an age old moral along the way and that by following that moral a good ending can be achieved. The acting was also good even among he supporting characters. Although you can tell the main actress is not very experienced but she is a rookie after all and does very well considering. Overall I enjoyed this drama much more than I expected and would recommend it to people that need a good light hearted break from serious shows every now and then.
Was this review helpful to you?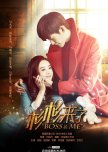 Zanilia Zhao's portrayal of Shan Shan is really what makes this drama. The female cast members all do a better job in my opinion than the male cast, but Zanilia WAS Shan Shan. Anyone that has seen Zanilia's other dramas will also know that some times it's hard to believe that she's the same actress from one show to the next because she makes her characters so real. Most dramas of this type (rich guy/poor girl) focus on getting the main characters together, but this story was not just about that. It was more about Shan Shan not only meeting and getting together with Feng Teng but also how she would handle being part of his world and everything that comes with it. I think they did a very good job of expressing how a young woman like her would feel in various situations and how Shan Shan grew and matured because of it. The supporting story lines were also well done, although I think a couple of things could have been shortened. I have not read the novel this was based on so I don't know how close it was, but I'm thinking it was pretty close.
Was this review helpful to you?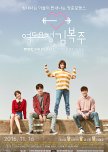 This is one of the few dramas that is truly a rom/com from beginning to end. Most dramas today lose the com around episode 8 or 9 but this one was well thought out and used several good cameos to keep the comedic moments going throughout the story. I don't normally give out 10's to a drama. I'm very selective and it has to be really good and make me want to watch it over to even be in the running for a 10. I have to say that this drama is a 10. One of the biggest draws for this drama is the story. When you hear "sports drama" it's almost always something glamorous or popular like basketball, soccer, or baseball, but you would never think about weightlifting, much less women's weightlifting. Sung Kyung and the other actresses do a tremendous job at portraying a group of female athletes that are not all thin and beautiful but still have the same feelings and needs. All of the actors really portrayed their characters well and had great chemistry. The main couple, and the sub couples were all a joy to watch. But be warned, this is a binge drama that can make you lose track of time when you start it.
Was this review helpful to you?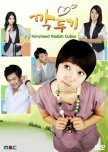 There are a lot of standard K-drama tropes in this one, however, Kimcheed Radish Cubes has one of the best surprise twists at the end of any drama I've ever watched. And that alone makes it worth watching at least once. The story is well written and keeps you engaged mostly. There are a few places that could have been edited out. There's not really a need to use 2 or 3 minutes or more to show someone walking around thinking. The acting is a bit better than average with a great cast of veterans in supporting roles like the mothers, fathers, and grandparents. I didn't really expect much from Park Shin Hye since this was one of her first starring roles, but about halfway through she really shows the potential that has turned her in to an A-list star latter on. I was disappointed with Joo Sang Wook's performance though. It was way too stiff and robotic for most of the drama. The best acting in this drama goes to Na Moon Hee who easily played the most annoying grandma ever, and Bang Joon Seo for playing the best little scene stealer ever (3yr old daughter). I wouldn't really watch this a 2nd time but I do suggest watching it if your a Park Shin Hye or fan of family dramas.
Was this review helpful to you?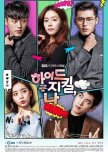 I'm sure there will be some people that like this drama but for me it was just ok. Another example of a drama that had potential but then falls into the quagmire of "too much is not a good thing". For one this probably should have been a 16 episode drama, not 20. It really did not need 4 extra episodes worth of, well, for lack of a better word, "drama", or "perceived drama". Which is really a shame because Hyun Bin and Han Ji Min are good actors with great roles under their belt. And they did good at portraying the characters in this show. My personal feeling is there was too much romance drama, so much so that after a while it became repetitive and unnecessary. I can't say I would recommend this drama to anyone unless they really like the leads enough to watch it.
Was this review helpful to you?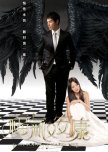 Originally I started this drama when it first came out but put it on hold until 8yrs later when I saw it was on Netflix. Joe Chen is a very talented Taiwanese actress and one of the reasons why I watched this drama. And she did not disappoint me at all. The acting of the others was ok, except for her brother, Pi Dan. It seemed like they just picked the producers kid or something like that for his part. The story is a bit deceiving in that you think it's gonna be typical rich man/poor woman scenario but the way it plays out can give some false hope in alternate endings. The second lead character is very much the "knight in shining" armor type which is why I think a lot of people are frustrated most of the way through this drama. And the male lead is very much a "demon" type character just as the promo picture shows. But the main point of the drama is not just about the 2 main characters, but also about family and trying to change ones family and appreciate them while you still have time. All together it was a decent drama to watch even if it did take me a while to do so.
Was this review helpful to you?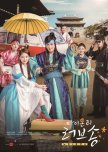 This drama kept popping up on my "N" recommended list and after ignoring it many many times I finally decided to give it a try. And I was pleasantly surprised. It is a cute, fun, and sometimes quirky drama to watch. Even though some of the actors are not well known or well established yet, they did a really good job with the help of some veteran supporting actors. I was really impressed with Seungyeon whom I had only ever seen in one other drama. She was able to express a good range of emotions in this and made me look forward to other dramas from her. The writer and director also do a good job of keeping the drama fairly light hearted. Sure there are some plot holes but I was enjoying the show so much, especially towards the end, that I didn't really care about them. If you need a break from the more intense dramas, then this one is a good pallet cleanser.
Was this review helpful to you?