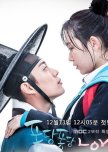 If you're looking for a short drama to give you all the feels. leave you satisfied and just fall in love with then this is it.
The plot for this show was so cute and clever, I loved it. The only reason it's rated an 8 on my actual list is just when I compare it to other dramas I've watched it is not the highest of quality (but it's only 2 episodes so it's understandable). This show was filled with funny moments and I didn't expect myself to love the main couple as much as I did. My only annoyance with this had to be the lead female's voice at times... So high pitched. But aside from that minor detail I will definitely be rewatching this on a rainy cold day to make myself laugh and re-experience all the cuteness. ?
Was this review helpful to you?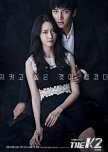 The K2
2 people found this review helpful
This was the first political/thriller drama I'd watched and therefore with little else in the genre to compare it too this will just be a stand alone review.
I would first like to say I thought the acting in this was mainly phenomenal. JCW delivered brilliantly, the villains were so twisted you can't help but both pity them and hate them. I find sometimes villains don't have a motive other than just being evil but these ones did which combined with great acting made it amazing. My only negative was Yoona's acting BUT I know she hasn't got a lot of experience and luckily the other actors made up for it. As episodes went on, though, her acting improved.
This show is so full of plot twists you'll be dying to see the next episode. Some parts do /drag/ and are overly dramatic. A dark room filled with villains around a desk. Really?
Although not my favourite drama of the year I highly enjoyed this and will be looking into other works of these actors.
Was this review helpful to you?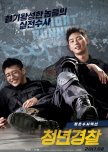 I went into this expecting a light-hearted police comedy which it was at first, then it got dark very very fast. Still, an excellent watch. You really feel for the characters, their chemistry it great and the bursts of Western music fits the theme of the movie. I only would probably not rewatch it since I know how it ends now and the fun of it all is not knowing what will happen. I'd love to see the two leads act alongside each other again. Both are excellent at playing a wide range of characters.
Was this review helpful to you?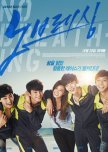 I chose to watch this movie needing something light-hearted and quick. Reply 1997 has been my most recent drama watch and Lee Jong Suk has always been one of my favourite actors - so why not?
The storyline is predictable and simple but the characters worked well to keep the story entertaining. Lee Jong Suk plays, as usual (but no complaining), an angst ridden talented teenager. His character develops a lot through this movie and my only complaint is that we see it a little bit more. Some moments confused me because it was like what - shouldn't be see a little more build up before he's nice to someone he hated a few scenes ago?
I absolutely loved Seo In Guk's character. Blown away, actually. His over the top character was super entertaining and funny and his emotional more serious scenes were done brilliantly. The bromance in this drama was nice too - reminded me slightly of School 2013 with less angst.
I haven't seen Yuri act before but I didn't have high expectations and I'm glad I didn't. I can see she was trying her best but her scenes felt awkward. The writers really didn't do enough to make her a likeable character and it was difficult to see why two boys are so helplessly in love with her. It was like they just needed an idol and thought her prettiness would excuse the flat character. The soft pop rock also didn't work for me but that could be a personal preference.
Overall I did enjoy this movie as it was light and fun. If you're looking for a feel good movie I'd recommend this.
Was this review helpful to you?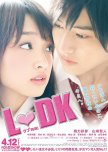 L♥DK
0 people found this review helpful
I feel like the story line for this movie had so much potential I just wish they did it better. It is quite a typical set up but I found the story moved too slowly at times and character developments were too sudden to fit that.
I found the acting okay but I just didn't sense that much chemistry between the two main couples. Like a lot of teen romances there were highly realistic and cringey moments, a lot of which you can see coming. It is typical with lots of build up, main broody guy and innocent girl. Not too bad.
I did watch this on a whim as I'm on a bit of a movie binge lately and I did enjoy it, don't get me wrong, but it's nothing special or mind blowing. If you want something cute to watch then I'd recommend it as long as you don't have high expectations.
Was this review helpful to you?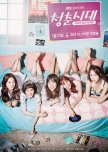 I didn't know what to expect going into this drama but I really enjoyed it. Although I found some of the storylines predictable or annoying and occasionally one character's acting rubbed me the wrong way... I still enjoyed it. I'd love another season as I have so many questions and would love to see what happens for the characters!
I would have given this a 7 or a 7.5 (I'm a harsh rater as I picture it as a five star kind of deal) but I love that it dealt with and mentioned taboo subjects that other kdramas pretend don't exist.
I'd really recommend this as a cute, funny drama to watch in between a couple of heavy ones. It suited me perfectly and I could really relate to the struggles of some characters ?
Was this review helpful to you?