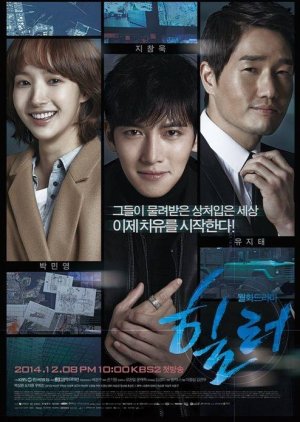 Healer is one of these dramas that started off very strong, made me feel attached and addicted somewhere halfway and then completely uninterested towards the end. Many of these Korean drama series make us feel this way, however, I thought that Healer would be different, based on so many reviews that are urging to watch it.

I started watching this mainly because it's one of the classics + there's Ji Chang Wook in this, how can I say no after I hear this actor's name? I have to admit that, just like in any other Korean drama, the main actor swept me off my feet like always. On the other hand, I didn't like the way that there was sort of a strong character digression of the female lead. What seemed to be a powerful leading lady was actually a weak character. More about the main story, I enjoyed the occasional story slips into the past. They made the drama feel alive in some way. In my opinion, the whole story could've been completed in 16 episodes fully for everyone to understand all of the highlights and main points of this series. But 20 episodes is too much, it felt like many unwanted and irrelevant scenes made it to the screen.

This is another example of the fact that you might not enjoy very loved and highly-rated dramas as much as all of the others. But nevertheless, Healer is one of those dramas that had to be watched since it's a classic, but it's also a drama that I wouldn't rewatch ever again.
Was this review helpful to you?