Details
Last Online: 16 days ago
Location: Narnia
Total Edits: 0
Roles:
Join Date: February 26, 2015
 Links 
¤ Last.fm ¤
¤ MyAnimeList ¤
¤ Tumblr ¤
¤ Viki ¤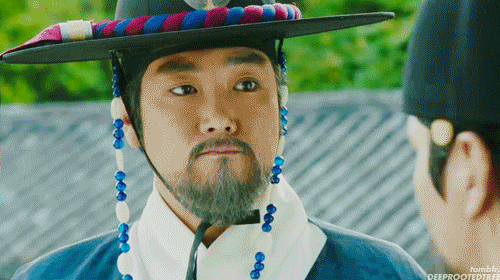 Muhyul and King Sejong (ATWDR), Doctor's Son, Kim Seung Yoo, Lee Gun, Lee Bang Won, Muhyul and Lee Bang Ji (SFD) are my favorite male characters
Oh Hye Won, Seo Bom, Ra Mi Ran, Jang Ok Jung (JOJ) and Park Min Sook are my favorite female characters  

My favorite antagonists: Mishil, Seok Hoon, Ryu Tae Oh, Gil Tae Mi and Jamie

Special mention to the most heartbreaking character for me: Bidam❤
 "Hopes... Born of Mishil's dreams. Reared for Munno's dreams.Weren't you using me for yours?"
  DRAMA                                                                                                                                             
I know my favorite dramas are not the best, but I really enjoyed them for one reason or another. I LOVE to laugh with a rom-com like I did with FTLY, and I want to CRY like a child like I did with KMHM, I'm already missing the personalities. 

About my ratings, I always think about the genre. I have to laugh with a comedy, fell in love with a romantic drama, feel the tension in a mystery/crime drama... 
I also keep an eye in the photography, for example I enjoyed SLA and Valid Love's. Music is also important, I'll never forget KMHM OST. FTLY OST was so epic, they use a lot of songs of movies that I personally love, like The Classic and Old Boy. The music of SLA is perfection.
I can't forget the story to rate a drama, I can't ignore dramas with a complex plot like Cruel City or SFD.

My favorite couples
Best kisses!! *-*

Best friendships & Bromance *-*
  FILMS                                                                                                                                               
My favorite Korean movie is The Classic for many reasons. I love both love stories, the photography is beautiful, and the OST unforgettable. It's true that it's a little bit slow and maybe it's a film with a lot of cliches, but I can't do anything else that love this film. I'll never forget Joon Ah, never. 
But, I have another favorite movie, 3-iron. The story, the music, the dialogues (yes I said the dialogues lol), the photography, the acting. I can see this film like 5486425484 times and I'll be impressed like the first time. It's just beautiful. 

❤
  ACTORS                                                                                                                                           

I like a lot of actors and actresses, but the one that I really admire is Choi Min Shik. 
I also love Byun Yo Han's acting. I fell for his acting when I watched Misaeng. Now I can't do anything else than see all of his works. He's versatile, he works well in a lot of genres. 

"Laugh, and the world laughs with you...Weep, and you weep alone."
  FAVORITE OST                                                                                                                                 
···· SoundCloud Playlist ····
  KOREAN TV SHOW                                                                                                                           
My fave TV show is 1N2D S3. I love all the cast, they are so funny and adorable, they make me laugh and cry and I also learnt a lot of things about Korea with them.
I really like Kim Junho *-* and his sis (?) 

                                  Bye~                                 
Statistics
165d 4h 12m
ALL TIME
4,051 episodes, 299 shows
7d 8h 51m
ALL TIME
90 movies
List Updates
Currently watching

16

/24

16 days ago

Currently watching

Feb 7, 2019

Currently watching

Aug 23, 2018

Currently watching

Aug 23, 2018

Currently watching

Aug 23, 2018

Currently watching

Apr 9, 2018

Currently watching

Apr 9, 2018