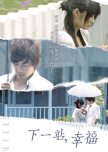 This has to be one of the greatest Taiwanese dramas to date.
Plot | A pretty cocky playboy and a poor girl meet in a kind of messed up way, but end up getting close. But later one Guang Xi needs to get a brain surgery and ends up losing his memory. Not sure if that will pull other in to watch, but this was played out SO well. May be a little typical but believe me, the story was written too perfectly.
Acting/Cast | PERFECT. that's it. I love VanNess's acting. He and An Ady seemed to go well together. Though at times I wished her character was portrayed in a different way. Less..weak? Not sure how to explain that well. But Wen Benny! That kid seriously has a talent for acting. Whether he is acting cute or crying or saying some long lines without it sounding scripted, I loved him. Supporting cast was fine. The villagers could get quite annoying at times. But that's honestly something you always expect when you watch Taiwanese dramas, loud, obnoxious parents/friends/randoms.
Music | "I Love Him" is such a great song. Besides that song I can't really remember anything else that was played. That song alone is enough to score music so high.
Overall | Of course there are going to be people who say this drama dragged a little towards the end, and I get it, I was frustrated at a certain point to (just wanted the story to move along) but in some weird way, it made me love the ending/characters even more. As weird as it may sound, I wouldn't have minded this being longer. That's how much I liked watching the main leads together. I just loved this drama!
Just watch this drama. That's it. I think I've rewatched it 4 times already ~
Oh, it's on netflix instant watch by the way! So you can watch it on there without any annoying (viki) ads!
Was this review helpful to you?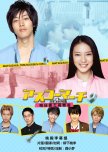 Randomly saw a few gifs of this drama on tumblr and it interested me. I usually love dramas where there is only one girl with a bunch of rowdy guys. It always comes out as such a good friendship drama.
This all in all was a cute drama to me. Not as much romance as I hoped for but the friendship the drama portrayed made it sweet.
Loved the cast, though the main girl got on my nerves at times. I really loved most of the guy students, not because of their looks but they played that yankee turned friendly character type well. Oh and the jiichan in this drama was just too cute!
Not sure if there was more music but the only one that was constantly played was a song by Funky Monkey Babys and I always love their music, it fit well with the drama and the scenes it played it.
Overall, it's a cute drama. there are some parts where you just get annoyed but it's expected, and even though the ending wasn't to my liking, i still loved the drama as a whole.
oh and may i add, i have never cheered for so many guys to get with the main girl. And the main guy wasn't even one of them! I never cheer for the second man, but i did and then i wanted the girl to get with the other guys too! ;~~;
Was this review helpful to you?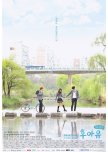 So much potential in this drama, I don't exactly know what happened but it hurts me to even score the overall score as a 7.
Plot | Honestly nothing I haven't heard before. It reminded me of the plot from Arisa (manga) but I don't get tired of the whole twin switch-a-roo. It being a high school drama is also appealing for some reason. But overall, how the writers wrote in how everything happened was written pretty well in my opinion. Everything made sense and it would've been pretty hard for someone to be confused by it.
Acting | Sungjae. Woo. Now I understand why others were raving about his acting in this show. But really, Kim So Hyun is an amazing actress for someone so young. It was extremely easy to tell apart the twins. With facial expressions and body movements she was able to let the audience know who was who and that's pretty amazing for someone who was only 15. The friends, teachers, villains etc were all good too. I enjoyed everyone's character development, especially Sungjae.
Music | There were 2 or 3 songs that they played throughout the whole drama and Reset was a really interesting song and ended up being my favorite. It fit the drama and the scenes pretty well. Wendy's song was also a favorite of mine from the soundtrack. It was refreshing to see these OSTs have rappers in them, kind of gave it a modern feel to fit in with the fact that this is a school drama.
Rewatch | So much more pain and sadness than I expected from certain characters so I highly doubt I'd come back to rewatch this whole drama.
Overall | Literally, episode 1-13 or even to 15, were really good. Everything kept me hooked. There wasn't really a boring period most dramas usually have and I was enjoying it all. But I'm not sure what happened with the ending but I was left with a bitter feeling when it ended. Maybe it's my own greed for wanting the perfect closure but for how good all the episodes were, I wasn't expecting the ending to be that..bland. Overall, it wasn't a bad drama and I would tell others to watch this. I think the actors and the overall storyline did a well enough job for me to recommend this to those who are on the fence about it ~
Was this review helpful to you?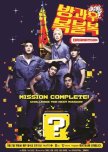 Not completely sure how I came across this little series but I am glad I did.
Story | 5 high school students have an exclusive club where they pick a mission for each day and have to complete them all by a certain time. The leading lady, So Eun, becomes involved and helps the guys complete the missions given to them. It is literally a very basic plot. Extremely basic actually, but with something so simple that the writer(s?) were able to expand greatly and even though the story isn't anything special, it ended up being a feel good drama.
Cast | I knew 5urprise were all actors/singers but I didn't realize they all did a series together. They all had specific type of roles and the characteristics and personalities fit everyone perfectly. Kim So Eun was a pleasant surprise. I didn't realize that was her until she took her glasses off. I loved the chemistry she had with all the male leads! I liked her character development the best. It wasn't too fast or too slow thankfully. They put her at a nice pace and her character was quite enjoyable to watch.
Music | Ah. Great thing about having actors who sing, they can sing all the OSTs and I really loved them all! Hey U Come On was my favorite song from the drama.
Rewatch | definitely. it's so short and extremely easy to get through. It was also a nice break from all the typical melodramatic dramas i've been watching lately.
Overall | Such a nice drama. The first few episodes I kept saying - why. why am I watching this?! - but it was nice to see an actual story develop, character chemistry develop and watch something that had more fun elements than dramatic. I do wish this drama was less of a dramatoon (is that the right word?) and more of an actual drama. With the same elements of course. Again, the story was easy and simple to follow,so maybe I just enjoy school dramas more than I should. I really loved watching this cast together and the random cameos. If you're in a drama slump, I highly suggest watching this to get you by!
Was this review helpful to you?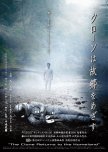 Before anyone reads any further, please note:
I had to watch this for my class and sic-fi movies are nowhere close to my style. Please bare with me because I really tried to understand this movie as best as I could.
Story | The plot surrounds Takahara Kouhei and like the title implies, deals with cloning and futuristic components. Honestly the plot was hard to follow the first time around. It jumps from past to present at times and there's very little dialog. It was interesting though, and once I wrapped my head around what was happening, a lot made more sense.
Acting | There wasn't much acting. There were scenes with talking but a lot of scenes of quietness and walking. I haven't seen anything with Oikawa Mitsuhiro but after watching this I'm interested in his other works. I guess for what it was, the cast did fine. Again, it's more me not being used to this type of movie and not really know how to score it all.
Music | I don't think there was any from what I remember.
Overall | When the credits rolled, I was glad it was over. But as my class discussed our confusion and whatnot, I actually appreciated the movie a bit more. It became more interesting and made you really think once you sort of put the pieces of the puzzle together. Kind of thinking like well what if this was in our future what you happen etc. so the wonder aspect was..noted. I'd definitely say watch this movie twice or three times to understand it if you didn't get it the first time.
I most likely will not be coming back to this movie again. Sri-fi was never my genre in the first place and although the movie was quite interesting, the movie was too slow paced for my personal liking.
Was this review helpful to you?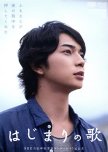 Ah. This movie. So much simplicity that I couldn't help but smile when the credits started to roll.
Story | Wataru is originally from Hagi, a small town with nothing much to offer. He moved to Tokyo to work as a photographer at a travel agency and is unwillingly sent back to Hagi on an assignment. While there he meets up with family and old friends he hasn't seen in a couple years. Being back he soon realizes that his hometown offers a lot more than just old buildings and natsu mikan. Through encounters and interactions with many, Wataru finds his true self and the true beauty of his hometown. Honestly, the story itself isn't very interesting but it being so simple and down to earth is what makes it worth a watch.
Cast | Would be lying if I said I didn't start watching this because of Matsumoto Jun. I haven't seen many of his works post-Hana Yori Dango but I very much enjoyed this laid back role. His character was immature and had tunnel vision, but as the movie went on his character development had a nice pace and flowed perfectly for this short movie. Nothing too quick or too slow and I loved it. It has also been a while since I've seen Eikura Nana in anything and though I didn't exactly love her as Natsu, her and Jun were nice to watch together. Supporting characters all had their small important parts and the actors portrayed their roles perfectly in such a short time. The choir children were adorably great too!
Music | Furusato is a nice simple song that is used throughout the entire movie and it was the perfect song for this type of movie. Not sure what it is when children sing a song with meaningful lyrics, but it puts you in the right mood. Also Arashi sang this song at the ending of the film and I do love me some Arashi.
Rewatch | Probably not. It's just a feel good movie that's nice to watch once and be done. That's also my opinion but I don't see myself coming back to this movie.
Overall | Like I said, it's a feel good movie. One that makes you think a lot about your own life when you finish. I love those types of movies. Plus, I live in a city, and these types of feelings of a hometown aren't as deep and meaningful like in the movie. So I enjoy finding gems like this. Also, the scenery director did an amazing job at showing what a beautiful town Hagi is! I believe a lot of the scenes were more powerful because of the backdrop. I fully enjoyed this movie. It's an easy movie to watch when bored or over the weekend ~
Was this review helpful to you?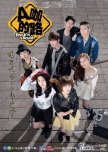 I've been searching for a feel good Taiwanese drama for so long and I am so glad I was able to find this gem!
The plot didn't really attract me when I first read it but considering everyone mostly had good reviews I gave this a try and I can't really describe why I liked it so much but I did. The story moved along nicely for 16 episode. There are always going to be thing that I think were dragged on for longer than needed, it's the same for this drama, but I still enjoyed it a lot. With it being 16 episode, I felt the ending was weirdly rushed but it was still a really good ending! It was rushed but still somehow worked out without making you feel like there is still something missing.
Now the cast..Had to admit, I almost dropped this drama after the first episode. I couldn't stand Hsia Kimi's character at all. It was so over the top and immature I felt my hands cringing when her voice would get too high. That being said, I stuck it out and I can say her character gets so much better as the episodes go on. So if you get think about dropping, just stick through it! Her character starts maturing while still have that "natural innocence" and I liked her character by the time the drama ended.
Chris Wu. woooo. I can't lie, at first I just thought of his character as Hua Tuo Ye and was ehh about him but I seriously loved his character and his acting! His character didn't really change that much (change in a bad way I mean) So it's easy to say he gained another fan.
Supporting cast was great too. I loved the band members, the assistant, Wei Zhen's friends/supporters everyone fit their role perfectly whether it be a good or bad character.
Music was kind of weird. They dubbed the music over and it was really just awkward. But overall the music that was used was too good. I love Mayday! this was the only drama where I would sit through the opening just to listen to the song. The insert songs and ending theme are just as amazing.
Overall, such a nice drama. Not too many cliches or I guess delays in the plot. Will probably rewatch this again in the near future.
Was this review helpful to you?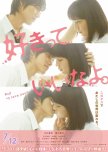 Yet another manga/anime turned live action and before going into details, I did read the manga, not completely but a good majority. So just to clarify, I'm not basing my review purely on the content in the movie.
Story | Your typical, handsome boy and quiet girl get together type of story. A very unlikely pair that get together after some misunderstandings. Along with their group of friends, they go through their relationship while trying to understand one another's feelings. Another cliche but again, shoujo. So nothing really special about the plot.
Acting | By the end of the movie I can at least say I somewhat enjoyed Kawaguchi Haruna and Fukushi Sota as the main leads..but nothing more. Their character development was pretty weak in the beginning and middle of the movie. Chemistry could be noticed but it was very dim being that this was a movie instead of a drama. I believe they played their roles fine, though I admit, Kawaguchi's acting is not one of my favorites. There just wasn't enough time for them to naturally grow close. I actually found myself wanting the movie to focus on some of the main characters instead, which is pretty sad. That being said, I loved the cast selected for the supporting roles!
Music | I'm still sitting here stunned that Happily by One Direction was playing during the credits of the movie. I usually hope for new music to listen to through asian dramas/movies so I was surprised to hear 1D. Even with my slight disappointment, it's a perfect song for the ending and for the movie in general.
Rewatch | Maybe, not sure. It was a cute movie for what it was. Not the worst manga adaptation I've seen, but not sure when I'll come back to this movie.
Overall | This is the one time I firmly believe this should've been made into a 9 or 10 episode drama. There was just too much happening even in the movie. Even with them having to cut out so much, there was still too much happening. It went from story to story so quickly I didn't really have enough time to feel a connection with the main couple. Everything happened so fast I kind of just went "..oh okay next.." I honestly felt more with the supporting characters that only had 10-15 of their own screen time. That was the only unfortunate part. For what it was, it was a good movie. So I'd say if you haven't watched or read the story, give it a shot. Even if you have read the manga and watched the anime, at least give it a try. It wasn't completely terrible in my opinion.
Was this review helpful to you?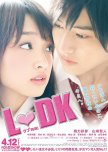 L♥DK
1 people found this review helpful
For starters, I did start reading this manga a while ago so honestly the whole story and some information are kind of a blur in my mind but I do remember the main points. So I'm not really judging this movie based on whether or not they followed the manga correctly.
Story | Kugayama Shusei is a popular student due to his good looks. Nishimori Aoi is an average girl who happens to live alone because of family circumstances. Turns out Shuusei lives next door to Aoi and after a chain of events caused by Aoi, the two end up living together while his apartment is under repair. Typical Shoujo cliche but who doesn't love a good romance?
Cast | I'm not sure what didn't click for me. I didn't love, like or even dislike Ayame as Aoi. It was more of a "meh" feeling. She had her moments were it worked and I liked her acting as the character, but there was just something that didn't work. Yamazaki Kento as Shuuhei wasn't exactly bad either. I actually liked him. I just don't think he and Ayame's chemistry clicked at all. I don't think the direction of the movie helped either. I loved the relationship between the mains in the manga but in this I honestly preferred Ryosuke and Moe's relationship. Since this was a movie based on a manga, it's hard to show all the important characters enough so I can't really say I liked the other supporting actors since their time on screen was so short.
Music | I love Honey L Days! I love when they make OSTs. Kimi iro deizu is a pleasant song to listen to..I unfortunately worked at a Japanese company they only played Japanese music and this song was on loop for a good while so it's not as enjoyable to me as it probably is to everyone else.
Rewatch | Probably not. I felt nothing from the main couple and it's a shame. I highly doubt I'll come back to watch any of this movie.
Overall | It's a shame. It's a great manga and I never understand why mangas that are quite lengthy are usually only turned into movies. I'm not sure if I would've preferred a drama version of this because I wasn't really feeling the cast, but there was a lot of information in this manga that wasn't used to potentially make this live action better. I get that a movie needs to fit into two-ish hours and for what it was, the movie was decent.
Was this review helpful to you?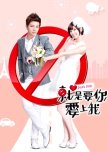 Just You
1 people found this review helpful
This review may contain spoilers
This was such a cute drama. I feel like that's the only word to describe this. There were many aspects of the drama I loved and some I couldn't stand but still, I already feel like rewatching it.
The plot is kind of typical, strict male lead, bubbly female lead, certain circumstances happen and they end up living together. Not going to lie, the first few episodes, though interestingly funny, nothing much happens. You kind of just wait for the story to move along, but after a certain episode everything just started to move along nicely.
Acting/Cast I seriously loved! I loved all the officer workers, the families, the randoms etc everyone! Everyones role was perfectly scripted and they were a big part of this whole drama. By the end of the drama I felt so attached to all the character that their happiness low-key made me a little teary eyed :'D but I especially liked Kate & Princess. It was refreshing to see friends being a strong support system (not sure how to describe this without spoilers).
Though Puff's character was a bit annoying and naive at times, I liked her character and her acting wasn't half bad, this was the only drama I've watched her in so based on Just You, i liked her. Now Aaron. Woo. That is a handsome man. I haven't really watched a drama with him in a long time. I love his acting. The process of his character changing was perfect to me. It wasn't anything too obvious or too slow. I think that's a big part as to why I liked this drama too.
Music overall was nice to listen to. The them song was cute but I think my favorite was the insert song (I'm Your Cat) I liked how the beginning was played in certain scenes. Sounds weird but I like weird things like that.
Definitely will be watching this drama again ~!
Was this review helpful to you?