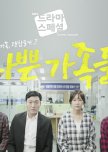 What a gem little drama. The writers is dare to throw a flawed character on us with unlikeable personality (while if you think about it, they will become a total villain in a another drama) make them become the centre of the story in one family.  a Wife who is unfaithful ? check. A daughter who is a total reckless and inconsiderate? check. A son who is so weak? check. This drama fill with black comedy that will make you laugh due to their of behaviour and different point of view from people surrounding them, because deep down, at times you will agree with them.  
One flaw with this drama? This drama is too short, This drama deserve more episode! These character deserve it.
Was this review helpful to you?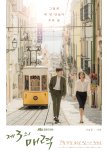 This review may contain spoilers
Defending The Third Charm, One of my fav drama this years.
I just want to say it out loud, God, Finally, Seo Kang Joon has good drama under his resume. Finally, there is another a good and solid production who are not see him only as a mere eye candy and rely only on his looks.Finally, there is writers who believe in him to carry a good and layer character.He might be not one of the best actor. But a young and dedicate actor like him need this kind of experience. He has been trapped in eye candy / fancy roles for years, and unable him to expand his range. Well played, show, well played. (Now if Only my fav writers like Park Yeon Seon or Jung Ha Yeon cast him as a lead or only supporting haha) I should believe in you writers. After all, this is a writers who is responsible to penned a brilliant short melodrama Like A Fairy tale.
At times. Just because you want it, You will get it. you will not always got what you have been planning to. Just because you don't want how the story flow, it's make the drama bad. It's audience problem, who can't accept different execution. The vision between marketing and writers/ production often times is not the same. So you just can enjoy what writers want to present and convey, and don't judge drama based on what's been promoted.
Finding love is not about trying hard, like we always do when we are in school. In school, You get good grades and result when you try hard. Finding love is not only involving one person, but involving the other party. If one person is not in the same footing with you, you can't force them to be in the same shoes, neither you can force yourself to someone to fit idealism of your surrounding.
At times Love is come when we didn't expect coming. You are trying hard to hook to the other person, but end up with the one person you didn't expected.
People mistakenly label this drama as a romance drama between Joon Young and Young Jae. THe reason is the tittle It's self. The third charm. Just like which has been promoted, The audiences expecting It means the third time they are meet, it somehow will make their love story eventually work. But It's not . It's not about them overcome their difference.
It's also not about fate love , true love, or whatever. The tittle is misleading. The poster is misleading. It's not about their love story. It's about Joon Young's journey, or every character in this drama about find the meaning about love. I indicate that, the third charm means Is the third party as the charm. I realize how the third party always playing a big part into character turning point. Make they eventually realize about something.
People is just doesn't get used to unusual execution romance drama. Because romance drama in korean drama in general is formulaic. Only a few select drama try something different. So when some writers want to makes something different, They aren't get used to it. In SHort, I think I should warn first and foremost, this drama is not for a casual viewers who has a faint heart. Because let's admit it, It's not pure rom com. Don't fool into thinking this drama will be light from start to finish due to the silliness in earlier Episode (God, that silliness is so silly it makes me cringe. I almost drop it because of that). Because it's a actually MELODRAMA, done right. It needs for attention detail to understand the meaning behind character action, and looking for what it is. I think you should stay away with this drama if you aren't get used to a character who take unlikeable decision. WHich explain the low rating this drama gets.
This drama is well written. The character is well written and well played. Especially Joon Young's character. His character emotion is layer, has emotional depth, which is one of the reason Seo Kang Joon shine in this roles. Any good actor will shine through a good roles.
There is some flaws here and there, like the reason and background of why Joon Young love Young Jae so much. I think I agree with some people, the motivation Joon Young love to Young Jae should be more explore by the writers. . And Young Jae story should be more explore and get more emphasis. But it has never been her story. Those element it's never a crucial part in the narrative, so I think that's okay.
About production, Pyo Min Soo is surprisingly doing a good job here for me. I didn't expect it, given how annoyed I was when he directed The producers. Though, at times he can manage to ruin athmosphere and like he is trying to ruin the writers intend to do. But He is still better than some other producer out there. He is surpisingly can grasp the subtlety writers want to convey. Some scene is very memorable of how the way they shot and directed, and acted. THe overall performances is good. too.. Seriously, we are blessed that the actor commited to their character. It makes the drama it'self alive.
Was this review helpful to you?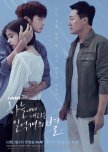 1-12 EPisode. This drama is a prime example what could have been if the role given to a more capable actor. Seo In Guk can't carry it, it's a pity given it seems his character is the centre of the plot. I imagining it will be alot engrossing and gripping. When the scene require more intensity and subtle from said actor, it fail to deliver, and it's become flat. I understand why the writers happen alot of holding back to move the story become darker. It lack the purpose to convey something more. As the times goes, I feel like It' s also a shame Park Sung Wong is not the lead character. He will carried the emotional weight of this drama much better for me. The chemistry is good, but lack emotional sincerity to engross the viewers. It's a decent watch. But pass it if you expect more and have high expectation about acting in this kind of genre.
EPisode 13-16
Man, What a lackluster drama.I sit through this whole drama because I love the idea. But it's hard to sit through a drama who have no idea what they want to convey. It has the idea and element from what I love about melodrama from hallyu era, For Example Misa. . A damage male lead, the idea of the leads has been trapped in the past for years, an anti heroes, guilt driven plot. Etc.. But it's somehow doesn't come together cohesively, and lack purpose to convey something meaningful. Add to that of not so subtle acting. Make this drama a lackluster melodrama.
Was this review helpful to you?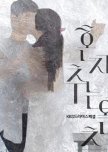 if you are appreciating a character full of layer and emotion to overcome their struggle in the workplace world ala Misaeng, but with a darker tone, you might be like this drama alot. Who said a love story can't mix with realism and as your way of telling a good message ala THe dancing the waltz alone?
Once again, not alot of writers is dare enough to throw character reggresion/redemption on viewers .  The character struggle in here is real and the writers write her/his own character with heart,  and far from conventional drama we are used to. They are  trapped in their own anxiety and fear due to the pressure from the world they live in. The plot never defined what path you should take, more about the result decision in your own making.
The metaphore between the waltz dance and relate it to their relationship is just a billiant touch from the writers.
Was this review helpful to you?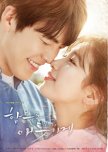 Eventually the first 4 episode start with a bang, such an awsome first episode to set up the story further. The drama start with the present days, showing everyone fate before we get to know the past why they end up that way in the present days. The following episode, the drama suffer from too much PPL and fan service, make it look like a different show compare to what they have showed in the those first 4 awsome episode. Well after all, this drama has sold to china so they had to make alot of fan service, make the main narrative suffer from that and end up frustated alot of viewers. but the show indeed still have charm left that make me continue watching. THe character of Shin Jon Young given enough of depth it makes his choice much more sense. The acting oare overall well done, so it's hard to say Kim Woo Bin carrying this drama alone.  Well It's a very slow pace as somehow the show suffer on doesn't know to expand the storyline without some stereotype storyline. But thanks to this show. I got of what I got, the best performances from Kim Woo Bin (I think) , and Park Hyun Suk become my new Fav PD-NIM.
Was this review helpful to you?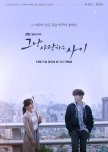 I might be the Only one who are so dissapointing with this drama. I watch it because of My Fav. PD Nim direct this drama, wish my luck for a good script coming on my way. THis drama has good potential setting, About past trauma, deal with moral behind earthquake event from different point of view. The setting from initial episode has been promising, but the problem has already there, which it seems the writers doesn't know how to develop interesting premise become more deep. Can you imagine if the second lead get more proper develop? We might end up start to get interest to their side and not only understand, but feel about their point of view too.
It lacks something than it will be better if the writers want to convey something more than what it seems.
After all I come to think that's the power of good PD. Elevated the script, and alot of performances and scene really well executed . SO I can see why people rate it high.  I give this drama a good  rating for those two alone.
Was this review helpful to you?
Misty
1 people found this review helpful
This drama is Structurally cohesive and Have intriguing plot. Also Beautiful cinematography. So What's lacking? Acting of the lead couple. They lack passion and subtlity what makes drama like this enjoyable. Their scene at times doesn't add up to the story because their lack of subtlety. So at times, we end up rely on visual story telling, dialogue and their adequate acting to follow the story the main character without much our feeling involve. So everything they do feel insincere. It's just doesn't work for me.
It's also can't help with how the story is more The emphasis how and who is the murder, instead of dig deeper and add more complexity of the main lead character motivation make this drama is a bit lackluster for me.
Better luck next time!
Was this review helpful to you?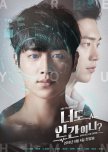 I have already finished this drama 2 month ago, but hestitated to make a full review. Is it worth to make a review of this drama? Admit, I was very dissapointed by what they have presence. . I have to get remind myself if this is the same writers who penned The Princess Man? It seems a superficial version of sageuk politic intrigue in modern day of The Princess Man. I was Looking for substance and subtlety, But as episode times goes, the show keep hitting me I'm just here for suspense that's going nowhere, presenting alot of fluffy which is nothing to do with the actual plot, alot of potential intriguing plot development that get scrapped (Like Human Shin past development), or intriguing narrative which get solved with lazy writing. At the end of the day, each character suffer from lack of proper development, including the lead Nam SHin III and Human Nam Shin.
The cast is good, But the character they potray is not good enough to warrant and show their acting skill more.
Rewatch Value? You should just rewatch for some good scene. There is quite some good moment which is for me quite touching. Especially a scene between a mother and both of her son
Was this review helpful to you?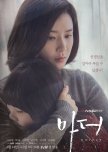 Mother
0 people found this review helpful
It's brilliant and a well made drama... I didn't think I would shed much tears for a drama, But I did, Especially when climax hit the fan, it's so satisfying to watch each scene can be so memorable. It gives me another perspective being a mother, and take various point of view from children perspective about their feeling and their right, which often we take it for grant.
The most important think is This drama doesn't suddenly losing track from their original intent from start to the last frame . Which is hard for kdrama, with all the pressure to come all the way from the board (and PPL), the reason there are still live shooting system, in order to increase rating. Each scene and music is perfectly blend with the emotion, which make the drama feel passionate and alive. More over, thanks to The actor who give the character justice and set each line from the writers on fire, which make it all rewarding.
This kind of drama gave me all hope to Kdrama once again, once in a while, in industry where everything produced by people who only produce a drama to work and making money. in a deem light, there is always bunch of people who will produce a drama with their soul and give their all to produce a memorable drama from the cast to the crew.... Being nominated in Cannes Festival ? Well deserved. Thank you all....
Was this review helpful to you?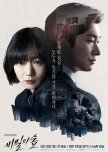 Stranger
0 people found this review helpful
I'm so late in the game. Sorry, I know I should write a review when I'm done watching, But this drama is worth to get high rating even for just for the six episode I've watched. What make this drama is feels refreshing experience for me compare to any other show with similar premise. Heck, (I even rate this drama better than signal) for the fact this drama is meliticulously detail. I'm in awe of how structurally sound it's . What make it interesting each case is kind of related and can't be identified by face value. , the process of uncovering the truth is brutally realistic compare  to any regular korean drama procedural I've seen, that's why it take really long to get to the point. THe protagonist is a genius, IMO, but it doesn't give you the lisence to easily can judge human demeanor to commit a crime that easily, even with all clues pointing out to certain person, your judgement can be misleading. It's also interesting there is a possible alternative you also can become one of the culprit with all the evidence pointing out at you, can yourself also can be trust? Who is your friend? who is your enemy? Who is lying and who is telling the truth?   This kind of issue keep me glued to the screen. It's also allow us the viewers know more about our suspect and witness by digging them deeper.  The show is treat us as watchers  an intellegent viewers so they let us judge if what they are showing is what we get. And It's a plus in my book.
Was this review helpful to you?