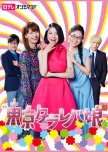 Tokyo Tarareba Musume was the most entertaining drama I've watched in the last few months. I really enjoyed watching this drama. It was bright, funny, lighthearted, relatable and had a good ending (for the most part!). I could see myself and my two best friends in Rinko, Kaori and Koyuki. I believe that everyone makes goals for themselves in the back of their mind, especially for relationships. You may find yourself saying "this year for sure I'll meet someone nice and get a boyfriend!" but 3 years pass without any hope for the next one. It's during those times you rely on your friends to not only boost your mood but remind you that as long as you have them around, you'll be okay no matter what happens.
This drama shows us the power of friendship even when things get rough. At times, watching the characters got frustrating but this reminded me that each of us are different, and we come to different decisions based on our own experiences. I would never defend some of the questionable things the characters did, but hey that's drama for you. I couldn't stop watching to see what would happen next. Also, I love the fact that each of the main girls had careers they were proud to be in. Japan has seen an increase in young women working instead of quickly getting married and staying at home, so this is a positive example of such.
The cinematography is modern and fitting for the times (they mention the 2020 Olympics so it felt 'in the now' haha). The characters are usually in the Harajuku/Omotensando area for those who have been to Tokyo and love to see characters in places they have visited. The acting is good too, Rinko's character is the main protagonist and I liked how driven she was. Can't especially say the same for almost all male characters though. The chemistry between the 3 friends was A+. The music is also fun; the theme song is "Tokyo Girl" by Perfume. The CG effects are also pretty funny!
Finally, the title of the show is a fun play on words. 'Tara' and 'reba' are the grammatical endings used for conditional statements in Japanese, basically "what if". So, if you are looking for an enjoyable drama, don't ask 'what if', and just go for it! :)
Was this review helpful to you?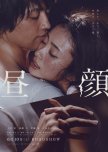 Hirugao
3 people found this review helpful
The story continues three years after the original drama. Sawa is living alone in Mihama, a small coastal town where everyone seems to know each other. She gets a job working at a local restaurant and vows to leave her past completely behind her. This all changes when Sawa reunites with Kitano-sensei, who comes to Mihama to present a lecture on fireflies. As you can expect, a series of dramatic events unfold.
Personally, I thought this movie was perfect ending to this series. Not 'perfect' as in "everyone ends up happy", but perfect as in the movie really encapsulates the essence of drama. It left me feeling as if someone punched me in the gut and quickly helped me up off the ground. The movie was emotional, dark, and intense. The final scenes are shocking, yet still manage to leave the audience with a sliver of hope for what could happen next. Just like the drama, the scenes were simplistic but draw you in. This movie highlights the ugly side of infidelity and reminds the viewer that every choice has real consequences that must be faced one way or another.
Because the drama ended with Noriko placing a restraining order on Sawa, the viewer starts the movie with an appetite for either retribution or rebellion, maybe even a strange mix of both. Even after seeing what they've been through, one can't help but get angry at Kitano-sensei and Sawa for the choices they make, and the things they do. One's happiness is important, but at what cost, and at who's sacrifice? The movie does not hold back on questioning the audience's moral compass, and this is one of the main reasons I enjoyed the film so much.
The music was the same from the drama, with a few enhancements to memorable tracks. The theme song "Place of Love" by LOVE PSYCHEDELICO added a great touch to the movie's soundtrack. The cinematography was nice and really did the story justice.
As for the acting, hands down the best performance goes to Ito Ayumi who played Noriko. The movie actually gave emotional depth to her character that helped me empathize with her better than I ever did watching the drama. As the story progresses, we slowly see Noriko descend into a place of helplessness and pain, a very stark difference to the angry, condescending personality we see towards the end of the drama. Ueto Aya's delivery was flawless as well; she easily convinces us that she *is* Sasamoto Sawa.
This is one of the very few compelling dramas on adultery I have seen, and if this genre suits your interests then it's definitely worth a watch. I would recommend this movie only after watching the original drama for context (both are great!).
Was this review helpful to you?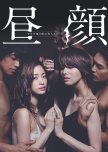 Hirugao
1 people found this review helpful
I watched Hirugao when it first came out in 2014 because it had my favorite actress Aya Ueto starring in it. I like to watch dramas of all kinds, but infidelity stories almost always grab me in because I love messy drama (lol). However, Hirugao was different. I ended up binge watching the entire show in one day and I completely fell in love with this drama.
The matter was not simply about an instance of cheating. It was the result of a crumbling marriage, hurt, lack of communication and emotional distress that can set someone off the edge. Doesn't every person in a loving relationship deserve to have their partner actively affirm their love for them? This drama tells both the stories of Sawa and Rikako (mainly Sawa) in a way that makes you see infidelity from a different light. I do not deny the fact that adultery is a breach of morality, however we are all humans who can act on impulse. I implore people to give this drama a chance and take in the wonderful acting of not only Aya Ueto, but her co-star Takumi Saito.
The cinematography matches the title well and you always have a feeling of laying around at 3 P.M. while watching this. The soundtrack is deep, touching, and really sets the mood especially for critical scenes between the secret lovers.
I always find myself rewatching certain scenes, and I am extremely excited for the movie coming out in 2017 that will be a continuation of the story 3 years later!
Was this review helpful to you?