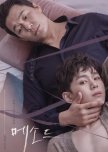 Method
29 people found this review helpful
A forbidden romance between an actor and an idol, Jae Ha (Park Sung Woong) portrays a stern actor who doesn't give into Yeong Woo's (Oh Seung Hoon) childish behaviour, steamy interactions from the play turn into a heated romance in reality, despite the movie being quite rushed there definitely parts of the movie where it was exciting and scenes of Jae Ha's and Yeong Woo's passionate romance which played with your heart strings.
Story : 9.0 - like i said it was a bit rushed, many people said that it was a bad ending, but in all honesty it made sense to me, the romance was exciting and I longed for more romance scenes, and that's what I got, If you're into LGBTQ movies this is definately the movie for you.
Acting/cast 9.5 - what can I say the cast was spectacular, the romance they portrayed was beautiful, no doubt! Also the support characters did a wonderful job.
Music 10 - Oh Wow! The music was beautiful I always love violin in movies and this is perfect for the atmosphere, truly no fault in any of the pieces of music.
Rewatch Value - It's a quick movie to watch again, so I'm definately going to be watching this again in my spare time.
Was this review helpful to you?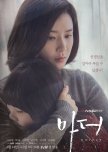 Mother
42 people found this review helpful
"Call me mother" or just "mother" for short is an emotional rollercoaster from start to finish, the whole of 2018 so far was me waiting for the next episode every week, I've been so invested in both the story and characters.
The story isn't original as it's a remake, in all honesty this is one of the first remake I can say was better than the original, I might seem biased as I watched the remake before the original, but I've done that to a few shows and always Felt the original was best. Every episode was full of adrenaline hoping everything will just turn out okay in the end.
The character development was a main point in the storyline and showed the growth of friendship and love between the two main characters
The acting was phenomenal especially from a child actress starring in her first major role of a drama she stood out to be the best role in my opinion throughout the drama
Overall this drama is the best to start off 2018 and I'm kind of sad for it to finish now I would recommend it if you can stomach a lot of tension after every episode
Was this review helpful to you?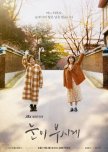 wow! I started this drama off expecting some light fantasy rom com cheesy drama but oh boy was I in for a surprise, comedy peaked at certain points, mainly from interactions with Hye Ja and Young Soo, but the melodrama really was a big aspect throughout the drama especially the last few episodes, a few times I got jumbled throughout the drama there were a few too many things going on that I couldn't exactly figure it out or understand it. But there were tiny hints hidden throughout the episodes to help to understand the overall drama.
The acting was great, they really managed to convey the emotions and lay it on thick and raw, really outstanding, especially from support characters
Overall this drama was a real game changer with its sudden plot twist, it always seemed to keep me on my toes throughout the drama, it was enjoyable and really made me think how important time is and how you should spend it and the overall importance.
Was this review helpful to you?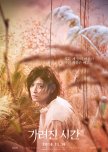 I'd been looking for a movie to watch that had a decent story line that I wouldn't get bored of, that's when I came across this, I didn't really understand the synopsis so I held it back for a couple of weeks, I was also hesitant because it was around 2 hours long, but after a while I was glad that I had watched it, personally I had been full emersed into the movie, it starts off quite slow but after 30 minutes it became very interesting.
I definately became attatched to the main characters, It's really hard to describe how I feel about it without giving away the story away.
The music was okay... I mean I don't really concentrate on the music, I'm just trying my hardest that I don't miss anything they say in the subtitles.
I've already rewatched this again and again, so... it's a 10/10 from me!
Overall I really enjoyed this movie, and I would definately reccomend it if anyone has 2 hours to spare!
Was this review helpful to you?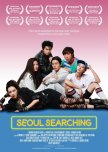 The movie is based on a true story which intrigued me, it was original and had me laughing most of the way through it. the students who were from all across the world such as America, Mexico, Germany, England and other countries  came together to discover their family's culture in South Korea in the mid 1980's in a kind of school camp.
The Story was good but I did think that it was ever so slightly lacking something, The story really consisted of the build up of relationships with the characters but the way some of the characters were portrayed in the story I couldn't really grow to like some of them.
Some of the actors/ cast I didn't really like the characters they played I didn't really like Grace in all honesty, but I feel like the actress did really well in portraying her, I also didn't like the other female lead, Kris I feel as if the actress didn't really fit the part for it (in my opinion), some of the minor characters acting was a bit iffy but despite that I felt that the other actors and actresses really fit the part.
The music had all the greatest hits in the 80's which I absolutely loved
Overall 7.5
Was this review helpful to you?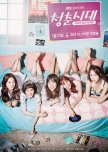 I really enjoyed Age of Youth for many reasons, the story line is realistic and adresses issues that many people have been through, such as anxiety, I found this on Netflix and is one of my now all time favourite, you grew to the characters after a while, at first I didn't like any of them except Yoo Eun Jae (the first character they introduce) but after a few episodes you learn each and every ones struggles.
I loved the music, when I rewatched this series I was always singing along to the intro (which is really catchy)
I've already rewatched this 3 times, sooooo
overall this is an amazing tv show where you will grow to the characters and I would reccomend this 100%
Was this review helpful to you?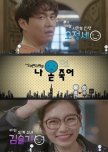 'I'll die soon' is a really cute drama special including romance and friendship. To be honest I wasn't too sure about watching it but since Kim Seul Gi was in it I couldn't help myself! I found the whole story line to be realistic and interesting.
The acting was believable and I swear Kim Seul Gi's acting gets better everytime she acts, I'm sure she'll go far in her career, since she's so cute and likeable!
I'll definately rewatch this again if I have time!
Was this review helpful to you?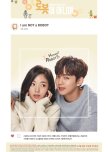 A very original plot about a woman pretending to be a robot working for a financial director who is allergic to humans, a very easy show to binge watch on a weekend, the drama wasn't at all rushed, when I started this drama I wasn't expecting much from it, it looked like something I'd drop in 5 episodes, but here I am finished the 32nd episode wanting a sequel, (but I doubt that very much ).
The acting was unbelievably perfect some of the emotions portrayed by the actors were so believable I forgot it's fictional. Yoo Seung Ho who plays Kim Min Kyu is now one of my favorite actors I'm surprised that I hadn't seen him in any other drama. I wasn't too fond of Chae Soo Bin in the strongest delivery man but she stole the show in I'm not a robot.
The music wasn't outstandingly amazing but it was pretty decent, some tracks I prefered more than others but overall quite good
I would most likely watch this again when I get the chance.
Was this review helpful to you?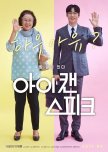 "I can speak" the movie initially is about the growth of friendship between an older woman and a younger man, what starts off as a sour start to their relationship turns into a sweet friendship after Park Min Jae (Lee Je Hoon) teaches Na Ok Boon (Na Moon Hee) English out of guilt, as she had asked many times and he refused. I've never watched an anti-Japan film before so I don't want to add anything to that side of the subject, as I could come off seeming offensive to some people, anyway the story was nothing too special like I said mostly about the friendship side which took a lead role in the majority of the film. Despite that it was quite an enjoyable movie to watch, especially as the movie gradually got more interesting in the second half.
Was this review helpful to you?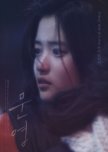 A Somewhat unique movie, Moon Young portrays a very cold atmosphere but the meaning is warm and comforting, Despite the hardships in Moon Young's life she becomes attached to Hee Soo a woman who is older than her. The movie shows the bond between the two grow, She uses a camcorder in the subway doccumenting each face she sees.
New faces to the dramaworld shone through making the movie refreshing and a pleasent surprise, their roles fit perfectly together making the movie more enjoyable.
The movie isn't loud or overwhelming, just a pleasent surprise that has features that most movies don't have, a chill movie which slips in and out of your subconcious and makes you somewhat smile about how vividly enjoyable it was
Was this review helpful to you?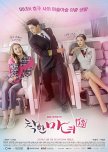 A hot mess of cliques! Despite this being a drama I waited for each week, the story really didn't have much originality, switched identities isn't that rare in the the drama world so you'll stumble across a few each year, you could almost tell the fate's of each of the characters, there were a few moments within the drama where I thought ' wow I didn't see that coming' but the again that was quite rare.
The characters were dynamic many who were easy to like straight away and quite a few that left me with a bitter aftertaste. The acting wasn't outstanding, but it was above average, there were quite a few well known actors and actresses that spiced up the story which made me enjoy it more.
the music wasn't really quite my cup of tea, but I don't tend to think that for many dramas especially low budget dramas.
How I managed to sit through all of this is beyond me but It did leave interesting cliff hangers which I craved to see how it unravelled, and somehow slipped into watching the whole episode in one go.
Was this review helpful to you?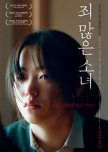 "Tomorrow people will ask you why I died"
The story revolves around Yeong Hee who's accused of being the main motive of Kyeong Min's suicide and disappearance, making the whole school betray her by bullying and assaulting her. It also follows Kyeong Min's mother who also blames Yeong Hee for her daughters death.
The movie touches on many negative subjects associated with high school students such as bullying and suicide.
STORY it was an extremely impactful story, it's a movie that doesn't hold back with the truth it gets to the nitty gritty of reality, throughout the movie it shows flashbacks of when Kyeong Min was still alive and shows the friendship between the two, the flashbacks were a key element to understanding the story better and adding significant backstory to the already heart wrenching story line
ACTING Can I just say the acting was phenomenal The actress of Kyeong Min's mother showed the most prodigious acting in this movie, the amount of emotion displayed in her acting was breathtakingly melancholy, Also despite Yeong Hee's character being quite an emotionless person the actress was superb at conveying emotions across to the audience.
MUSIC there was not a single piece of music played throughout not even at the ending, that is what I loved about this movie, the silent impact it left it made it seem real, in real life music won't just overlay a moment, the silence made the atmosphere it didn't need music to create an atmosphere it was already powerful, it also made it feel extremely realistic.
OVERALL I was really hesitant watching this movie due to the low score but I'm glad I gave it a chance, it isn't lighthearted at the slightest, it shows real life social problems and people's lives when they have no hope left,.
Was this review helpful to you?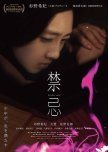 Kinki
2 people found this review helpful
ummm.. how can I start this review off, I'm baffled by the obscene storyline, I can say for sure that not everyone will end up loving this movie by the end of it, there is a disturbance which lingers during and after, what intrigued me the most was the originality of the plot, I have never really seen a movie quite like this which made me more eager to watch it, the tone throughout the movie stayed at the same level of discomfortness throughout following Sala as she lived her life almost without a worry of the consequences of her actions. The movie continuously links back to past events during the story, especially Sala's link to Mozart.
The acting made the whole movie more bizarre and gripping, they managed to convey emotions which confused me even more I think that's what I enjoyed the most about it
The music was intriguing, becoming louder and louder when a disturbing scene was occurring, capturing the tone and the watcher's confusion/disturbance, I also enjoyed the piano pieces especially the link to the music and plot of Mozart
Overall the movie was a very interesting one, not everyone will think the same but it was enjoyable nonetheless and it was quite short so it didn't drag on, it was short and left an impact.
Was this review helpful to you?