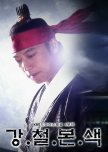 I was initially interested because of the way the princess was described in the synopsis - she doesn't want to marry and habitually escapes from the palace. Gotta love rebellious princesses :)
I thoroughly enjoyed this drama special. Oh Man Seok was perfect as the former police officer who becomes a "blockbuster" novelist with a fan club to rival today's idols. This is only the second drama I've seen him in; I enjoyed watching him in What's Up, but I came to love him in True Colors.
Loved that the royal family wasn't like your typical royal families in most saeguks. There was lots of tongue-in-cheek humor mixed with a few more serious beats. Being such a short drama, there wasn't any wasted scenes or unnecessary angst, and the ending was perfect for the tone of the drama. I definitely recommend watching this show.
Was this review helpful to you?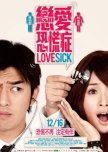 Lovesick
13 people found this review helpful
Loved Ariel Lin and Berlin Chen in In Time With You, so I watched this movie specifically for them. It was a cute movie and an easy way to spend an hour and a half. My only complaint is that they didn't have near enough screen time together.
Just when you think it's over and they're showing NG clips, it cuts back to extra scenes, so keep watching until the credits start rolling.
Was this review helpful to you?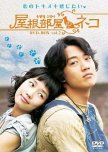 I mainly watched this drama because it's considered a "classic", much like Full House and My Name is Kim Sam Soon. I'm sure it was considered fresh and original 10 years ago, and I probably would've enjoyed it a lot more if I hadn't already seen so many dramas that were better. However, in spite of the fact that by today's standards the drama is dated and the tropes are well-worn, it was still a sweet drama and I don't regret watching it.
Was this review helpful to you?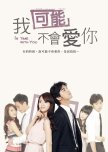 In Time With You ranks at the top of my TW drama favorites list, and sits right alongside with my favorite Kdramas. I typically don't compare TW and Kdramas, simply because in my opinion, most Kdramas are just higher quality (production, acting, directing, etc.) That's not to say that I don't like TW dramas or that they're terrible - they're not or else I wouldn't bother watching them. It's just that to me, it's like comparing apples and oranges.
This drama blew me away. It's like watching a good Kdrama with a bad case of Second Lead Syndrome...and then the second lead gets the girl! How awesome! The OTP had knock-your-socks-off chemistry. The acting was great, and the story was realistic yet romantic. And that last episode...writers of dramas everywhere need to take note. THIS is how a drama should end! Lots and lots of lovey-dovey epiloge-y goodness that doesn't just tie up loose ends, but gives us a good look at the OTP's happy-ever-after. I'm not kidding when I say that I've re-watched the last episodes at least a dozen times, if not more.
The soundtrack was really good as well. I've found that I like TW drama OSTs more than most Kdrama OSTs. Skip Beat remains my favorite so far, but ITWY is my second favorite. Love the opening theme song.
I will definitely re-watch this drama again.
Was this review helpful to you?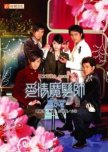 Like the previous reviewer said, this drama isn't great but it isn't horrible either. If you check your brain (and your patience at times) at the door, you might actually enjoy it.
I tried to describe it to my friend like this: Imagine F4 as F3 (since there's only 3 guys, not 4), but instead of uber-rich, entitled high school students, they're hairdressers. There's the player/playboy guy; the quiet & reserved one with a mob boss godfather (two-for-one deal there); and the outwardly cold but warm-hearted chaebol type guy. Fortunately, that's where the similarities end.
If I have any real complaint about the drama, it's that it was really too long. Some stuff was dragged out way too long and by the time the leads finally got together, I was ready to pull the hair out of the ex-girlfriend's head. She seriously got on my nerves. And the last sub-plot involving Richie seemed too contrived. I could've lived without it. Also, once the OTP got together, there was way too little cute and mushy moments with them. Would've loved to have had more; instead we got another sub-plot involving a rival salon. It was like once the OTP was together, there was no more focus on their relationship as a couple; all the focus went to hair salon rivalry. And that sucked.
One other major issue I have with the drama is the plagiarism plot. Plagiarism is wrong, period. I did not agree with the way the drama portrayed the characters protecting the one who plagiarized, just so she wouldn't lose her reputation, even though that meant the victim of plagiarism had to take the rap. I know the drama tried to make it right in the end, but in my opinion it was too little, too late, with no real consequences.
That being said, the acting was fairly good most of the time. The more emotional scenes were quite well done, especially one scene with Richie. He seriously made me cry. I liked most of the cast, with only a couple of exceptions, which actually may have had more to do with not liking the characters more than not liking their acting.
Don't expect too much plot. Some of the issues facing the hair salon and its workers are treated with life-and-death seriousness, and the drama is sometimes ridiculously over-done. It's not that I don't like over-the-top stuff - 2 of my favorite dramas are Mei-chan no Shitsuji and Hana Kimi. I have YET to find a drama that can top those two for over-the-top excellence. There are moments when the comedy shines, but plenty of other moments when the comedic characters get on my nerves (I'm looking at you, Moli!)
However, by episode 5 I found myself very invested in the love story. I found the relationships between Xiao Bei and Richie, and between Xiao Bei and Da Si convincing, and their relationships were really what kept me watching all the way to the end.
Was this review helpful to you?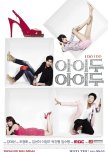 This drama sucked me in because of the focus on Hwang Ji An's struggle as she deals with finding herself pregnant after a one-night-stand. A good thing, actually, cause the romance doesn't really kick in until the second half of the drama. But once it did, Kim Sun Ah and Lee Jang Woo nearly caught my screen on fire more than once :)
Like I said, it was the pregnancy plot that interested me first. I'm a single mom, so I can relate to Ji An's struggles - telling her parents, telling the father, wondering about the future, etc. I thought Kim Sun Ah was very convincing as her character dealt with all this and more.
The promos for the drama (before it aired) made it seem as though the age difference between Ji An and Tae Kang would be a big issue - thankfully, it wasn't. It's not that it wasn't mentioned or noticed at all, but it wasn't handled in the same way all the other older-women-younger-men dramas seem to. Almost every other one with this setup has the older woman resisting or refusing the relationship strictly because of the age gap. With Ji An, it was more because Tae Kang had no real motivation in life - which she contributed to his age but was really because he simply had not found something to be motivated about. Once he starts to prove himself, she sees him differently and the age gap is pretty much ignored. This was a refreshing change of pace.
One last note: on a scale of one to ten, the kissing scenes get a 15!!!!
Was this review helpful to you?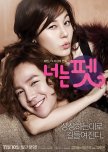 Not even Jang Geun Suk's cute self could save this movie. About halfway through it I realized that it had become nothing more than a vehicle to promote him as some kind of multi-talented actor/musician/dancer/whatever.
I adore Jang Geun Suk and I was really looking forward to this movie. And I usually try hard not to compare remakes to originals, so that I can better appreciate each one on their own merit. But this movie was an absolute mess.
Sometimes a movie/drama is vastly different from the original source material and I'm glad of it - Paradise Kiss is one example. Didn't like the original story, loved the movie (just my opinion, don't slay me). But You're My Pet is not one of those situations. The manga is awesome. The Jdrama was great, even though it didn't feel complete. The movie? Totally lost sight of the original story and the motivation behind the characters' behavior. It was shallow, trite, and farcical.
I know there's only so much that can be done in the short time given to a movie, and that was part of the problem. If there was going to be a Korean remake of this manga, it should've been a drama, not a movie. I think, given a different writer and director, the same actors could've done a much better job in a drama setting where the story and the characters could've been fleshed out and so much important stuff wouldn't have to be skipped for the sake of time. So I don't blame JGS or Kim Ha Neul, I blame the writer and director and whoever thought it was better to make a movie and not a drama.
Was this review helpful to you?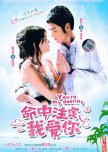 First of all, I wasn't expecting a steamy love scene in episode 2. Secondly, I wasn't expecting said love scene to make me laugh my butt off from all the not-so-subtle imagery of rockets and trains and tunnels and jets....
I've watched enough TW dramas to have fairly low expectations when I start a new one. I was pleasantly surprised by this one. At first, I didn't like Chen Xin Yi's mom and sisters, but eventually their rapid-fire "discussions" became hilarious. Ji Cun Xi's granny was also funny and I really liked her. I thought the acting was, for the most part, really good and the OTP had great chemistry.
Unfortunately, about 2/3 of the way into the drama, I'd had enough of Anna and I really wanted to just shoot her through my computer screen. Somewhere around the last 2-3 episodes, I wanted to shoot the writer of the series, because it was definitely, absolutely, being dragged out waaaaaaaaay too long, to the point where I was just plain annoyed that the show wasn't over yet. Get to the happy-ever-after ending already! Geez!
Overall, I don't have the patience to re-watch the entire drama, but I'll probably re-visit my favorite scenes from time to time.
Was this review helpful to you?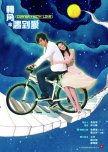 I simply could not continue this drama. No offense to the actors and actresses - I've loved Barbie in other dramas and have no issue with her acting ability, or that of Luo Show or the other that make up the cast. What I did have issue with was the characterization of the lead characters.
In all truth, although Xin Lei's character annoyed me at first, I was willing to give her a chance to change once her circumstances changed. But it was her denial of reality that finally made me reach the point where I no longer liked her even a little bit. Your parents go bankrupt and leave the country, leaving you to fend for yourself. Your home is foreclosed and you're forced to move in with your personal secretary. So what do you do? You adamantly insist that the "resort" your parents left you a key to is yours, even when it turns out that said "resort" is actually a small, run-down house that belongs to someone else - there's even the deed to prove it! And THEN you go and use your credit cards (which should've been frozen or closed by this point) to buy $100 shoes and a FREAKIN' PIANO. Really? Who's supposed to pay off those credit cards? And what does Qin Lang do? He thinks she's CUTE! Gah!
Perhaps Xin Lei's character does change eventually, but I simply could not stomach any more at this point. Maybe I missed out on important plot points, but by episode 5 I couldn't make myself care any more. I'm not one to easily give up on a drama once I've started it, but this one has got to be one of the worst I've ever tried to watch.
Was this review helpful to you?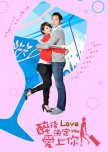 I went into this knowing that DtLY was patterned after Fated to Love You. I mostly enjoyed FtLY and hoped that with fewer episodes, DtLY wouldn't drag on and annoy me in the latter third as much as FtLY did. Sadly, it did.
It was a good story and a halfway believable set-up. Drunken marriages are not exactly unheard-of. The acting by the leads was pretty good overall and they had chemistry. I actually enjoyed the drama up until about episode 13/14. If the drama had stopped there, I would've been much happier. As it was, it kept on and on with obstacle after forced obstacle, some of which were so ridiculously....well, ridiculous that it was obvious the writer/director was simply trying to stretch out the story for more episodes. They were not obstacles necessary to the growth of the OTP's relationship. They were frustratingly annoying. However, that being said, there were a few heart-tugging moments in the last 3 episodes, so maybe it was a complete waste of 3+ hours.
All in all, it was mostly good but I doubt I'll rewatch it.
Was this review helpful to you?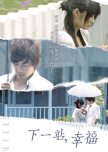 Being a single mother myself, stories of single moms get my attention. This one tugged at my heart more than once. The child actor was adorable and considering the extent of his screen time and the amount of dialogue he had, he was amazing.
In comparison to other TW dramas I've seen, I'd say the actresses and actors in AC were really good, for the most part. Wu Vaness has come a long way from his Meteor Garden days. Even though he over-acted at times, he was convincing as Ren Guang Xi and had excellent chemistry with An Ady.
I gave the story an overall 7 because I felt that some sub-plots were dragged out too long and because of the over-used Noble Idiot Syndrome that plagues so many other-wise good dramas. Most of the misunderstandings that come between the OTP are understandable in the context of the plot, but one in particular was too obviously contrived as a means of dragging out the story and keeping the OTP apart a little longer. It was ridiculous.
While I probably wouldn't watch the entire drama over again, I probably will re-watch some of my favorite scenes from time to time. Even if only for the shallow reason of gazing at Wu Vaness's beauty :)
Was this review helpful to you?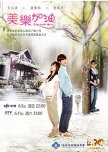 This was the first TW drama I watched from beginning to end. I went in not knowing what to expect; in some ways it was better, in some ways it was worse that I had hoped.
First, the negative: Mike He's line delivery only had two settings - loud and louder. It seemed he practically yelled his way through each scene. I kept wanting to tell him to lower his voice, I could hear him just fine!
But the biggest blot on this otherwise good drama was the ending. I literally scoured the internet trying to find more information to make my understanding of the ending more conclusive. No luck. Seemed like everyone else thought the ending sucked just as much as I did.
Now for the positive: Holy crap! Was that a real kiss? Double holy crap! I can't believe they actually went THERE! Finally! An Asian drama not afraid to touch the "S" word! If TW dramas are like this, I'm gonna watch more!
Seriously, the OTP had really good chemistry and I loved the scenes of them together. I've since discovered that Mike He has this way of looking at his co-lead that makes you think he both worships the ground she walks on and wants to eat her alive at the same time. It's quite a potent mix :)
My overall and rewatch ratings for this drama would've been higher if the ending had been handled differently. Since watching this drama about a year ago, I've watched quite a few more TW dramas and just yesterday finished my second Mike He drama, Devil Beside You. I'm more used to the way TW dramas characterize the female leads, and I'm adjusting to the over-acting. So I went back and skimmed through a few scenes and discovered that my initial perception of Love Keeps Going has remained the same. It's a good story with good actors and great chemistry, and I don't even dislike the final plot twist; but for the ending and Mike's shouting, this would be one of my favorite TW dramas.
Was this review helpful to you?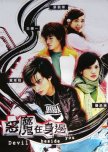 The first TW drama I watched from beginning to end was Love Keeps Going. Suffice it to say that while I liked Mike He well enough, I wasn't really impressed. I'll save more comments on LKG for my review of that drama, so let me just say here that I finally get it...now I know why Mike He is so popular :)
I liked the story of Devil Beside you. It wasn't perfect by a long shot, but it was engaging and fun. The OTP had lots of chemistry and hot kisses, so that was definitely a plus.
One of the best parts of the drama was when Mike He's character, Ahmon, was showing his tender side with Qi Yue. Though there were times when he overacted, those moments were when his acting ability shined, and made me a true fan of his.
I enjoyed all the secondary characters as well, and the secondary plots involving them did not feel forced or trite. Loved Ahmon's dad, he was funny.
If I have any real issue with the drama, it's in Qi Yue's character and how she's something of a pushover, but I've found that that's pretty much par-for-the-course for TW dramas. Overall, I would be willing to watch the drama again, especially to sigh of Mike He :)
Was this review helpful to you?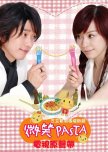 First of all, let me say that it wasn't the overall story or the cast that I had issues with. The acting was decent and the cast was easy on the eyes. Although, I have to say, what's with the styling that looks like it came straight from an 80's Pat Benetar music video? Or maybe the drama was actually trying to tell us that Love Really Is A Battlefield.
I only had 2 real issues with this drama. The dad slapping Cheng Xiao Shi was one. Not acceptable. I realize this is a different country with different values, etc, but slapping is never okay - well, unless it's the lead female slapping the b*tch ex-girlfriend...I digress. Seriously, though, the scene made it seem like this was acceptable behavior, for a father to slap his GROWN daughter just because she stayed out late and worried her parents. And he didn't apologize, and she took it as an acceptable form of reprimand and groveled her apologies.....Nope. NOT OKAY.
The second problem I had was He Qun's continuous verbal abuse towards the Cheng Xiao Shi. I don't care if it was supposed to be teasing, or that we were supposed to understand that their bickering was their way of expressing love...it was excessive. Teasing or not, calling someone stupid or an idiot ALL THE FREAKIN' TIME goes beyond playful bickering into verbal abuse territory. No matter how understanding a girl's personality is, eventually she's going to start wondering if he really means it. If it had just been once or twice in the beginning - that I could understand because their relationship wasn't on good terms. But later, once they were officially together, it grew old, fast. I couldn't even really enjoy the ending because their cute and/or sweet moments were just too few and far between compared to the bickering and putting down.
Was this review helpful to you?