The website is currently undergoing maintenance. Sorry for the inconvenience.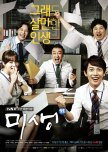 This drama was flawless in every way possible. From the cast to the crew, every single aspect of this drama was on point. The audience found themselves supporting Jang Geu Rae throughout his entire journey of landing a corporate job and making a name for himself. This one was particularly relatable to me because I just recently had had an office job so I was familiar with the struggle of the main character. The quality and consistency of this drama was amazing, as well as the life lessons embedded within each episode. Overall this show teaches you to hang on and keep striving no matter how hard life can get. This one deserves numerous awards as it will definitely go down in history as one of the best k-dramas ever made.
Was this review helpful to you?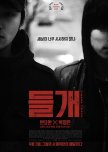 Okay first I just wanna say that 'yay, im the first one to post a review up!' But now that I've said that, Iet me "start off" by saying that oh snap this movie was freaking amazing. I was literally on the edge of my seat during the entire film! I never really understood why the main character was into what he was into but it didn't matter because i was following him throughout the whole thing! for anyone who is contemplating whether or not they should see this movie, stop hesitating and just do it! i promise you that you will not regret it especially if you're into independent suspense films. Kudos to the amazing cast and crew, and a special round of applause to the main actor, Byun Yo Han for being a damn good actor who executed his character like it was nothing! This guy seriously needs more roles because he is such a talented actor. He can do roles that not a lot of Korean actors are willing to touch. That being said, the entire film was just done so well from the dialogue down to the camera angles. Tinker Ticker was actually my first Korean independent film (i think it was an indie) but it most certainly will not be my last!
Was this review helpful to you?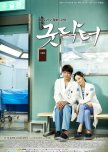 Just finished watching this show after faithfully tuning in every Monday and Tuesday to see each new episode! This one right here is a rare gem. Dramas that are this good are VERY hard to come by in the kdrama world. This drama wasn't good just because of all the amazing acting and character developments that made its story stronger. It was good because of the strong meaning behind it. This show teaches you about life, love, and overcoming your difficulties even when no one is supporting you. Looking at this drama in its entirety, I can honestly say that I have never seen a more meaningful,raw and emotional drama like this one. It's a "feel-good" kind of show that is like chicken soup for the korean lover's soul! And when the drama ends, all of the factors that might have been holding back your tears before will end with it. So get ready to cry once you hit episode twenty because the final show will let you know-if you didn't know by then-that this is a drama that you will never forget!
Was this review helpful to you?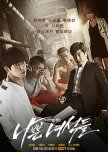 Bad Guys
7 people found this review helpful
Just finished watching the finale and I gotta say that I am sad to see this one go. Both the cast and crew did an amazing job in making this production and they couldn't have picked a better group of guys to portray this story. The show was very fast-paced, as it kept you on your feet and drew your attention to some real life lessons. And the ending. The ending was so amazingly perfect as it suggests that there may be a possible second season in the making. I was watching six other k-dramas but this one was probably my favorite out of all of them. I'm really gonna miss watching this every week!
Was this review helpful to you?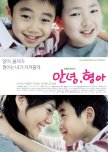 Just finished watching this film. It's really a work of art in that it's not just another tear jerker family movie that teaches you to not take your loved ones for granted. It's so much more than that-there's a reason why it won Park Ji-Bin an international film festival award. This film challenges you as the viewer to use your imagination, think outside the box, and see the world from a child's viewpoint. And that is what makes it brilliant! It's element of magical realism really shocks you into paying more attention to the movie, because it is very unexpected. The actors were amazing and if you're a k-drama fan, this movie gives you a chance to see the stars before they were stars. I guarantee that you'll be seeing a lot of familiar faces in this one. And they all help to bring the storyline closer to home. So if you're up for the challenge, you should give "Hello Brother" a shot!
Was this review helpful to you?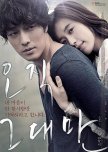 Always
6 people found this review helpful
I saw this movie about two days ago and i had no idea what it was going to be about, but in actuality it turned out to be really good. It was wonderful to see that one of my fave actors, So Ji Sub was in the movie because that he would bring the character justice. But it also turned out that the beautiful female lead gave her character as well. They looked perfect together and the mocie's cinematography was on point. The story line was very touching and romantic, but also very predictable. However I think that the director's purpose and meaning of the movie is reached because even though the viewer knows what will happen, he or she will still feel impact of the storyline, like a straight blow to the head...
Was this review helpful to you?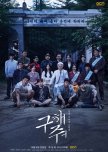 Save Me
3 people found this review helpful
I hardly ever write reviews for k-dramas but I will for this show. First off, let me just start off by saying that this was one of the most well-produced, well-acted and well-written dramas that I have ever seen. From day one, the drama pulls you in and captivates you with its raw and gritty subject matter: an exploration of catastrophic religious cults.
For many of us, we never get to see what goes on in a religious cult, only hearing about it on the news when something bad occurs or referring to it as a thing of the past. This show is so phenomenal because not only does it remind you that religious cults are still out there, it also makes you want to learn more about their existence. Half-way through the show, I found myself researching about the growth of religious cults within a country like South Korea that is infamous for group mentality and group thought. Religious cults are huge and this show has the guts to bring to light some of its indecencies.
Admittedly, the first few episodes were very hard for me to watch because they touched upon sensitive topics like death, molestation, bullying, and the like. (And it doesn't get any easier as they explore the inner workings of the religious organization.) However, over time I slowly began to realize that those feelings of discomfort were 100% necessary in order to paint a picture and tell the story of what really happens in modern-day Korea and the world as a whole. If a piece makes you feel something, then it is doing its job correctly. My greatest hope for this show is that the situations depicted will spark a widespread transformation of Korean society.
Also Side Note: I've said it before but I will say it again, OCN dramas are GOLD! Anything that is an OCN original is gonna be deep and maybe a little dark-but it's gonna be good! The 3.0 Rewatch value is because it's just one of those shows that you need only to watch once. Once is enough because, as I have said previously, it's a lot to take in.
Was this review helpful to you?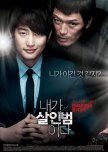 This movie was pretty good even with all its quick changes and intertwining stories. It was held together really well and it kept me on my toes for two hours straight, as I was hit with all the fast-paced action sequences (green screen heavy) and the eventual build-up of the stunning plot twist that made the movie. Although, it was arguably predicatable or sketchy from day 1, the typical movie watcher would have never been able to guess the exact schemes of the main characters. If I had to choose one thing however, that pleased me the most about this movie, I would have to pick the film's clean ending. The main character acted according to his heart, and not with his head, and thats exactly what the moment called for. I have no doubt that you will be adequately satisfied with "Confession of Murder" and that you will be happy with the neat closure of this film.
Was this review helpful to you?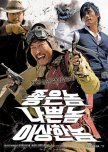 the good, the bad and the weird was actually a very good movie because it has a good enough of a story line to grab you and keep you watching all the way till the end. i would have like some better musical scores however, because for the most part, this film hardly had music at all! the score for the closing credits was a nice touch though. what can i say about the acting? there was a very nice cast that included the two male leads from IRIS and ATHENA so that was very interesting to watch them interact with each other. the effects, scenery, and all the props were perfected thanks to the high budget for this movie, but i will say that the blood was very gross and unrealistic at times. if you're not really a fan of gory scenes and constant shooting, maybe this movie isn't for you. with that being said, you may be able to watch this film as this movie isn't TOO gory in that it doesn't show everything. most things are left to the imagination, so you might be able to handle it after all. on one final note, i would just like to say that this was the sexiest lee byung-hun has ever been...so if you're a fan of his, you NEED to see this!
Was this review helpful to you?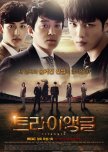 Triangle
3 people found this review helpful
Honestly I am so PISSED OFF at this freaking drama! I have a watched a lot of k-dramas but this one has got to have the worst ending out of all the ones that I have watched. This is absolutely unacceptable! I poured my heart and soul into this k-drama because although it was never pitch perfect, it was damn near pretty close! The cast was outstanding and the storyline kept me going down to a tee. There were a few things that the writers could have explained more and a few relationships that should have been developed more as well. And I would have overlooked these flaws if had it not been for the grave injustice done in the final episode! They did something to the characters that should never be done in ANY k-drama! You will be saying to yourself,'No, they wouldn't do that, would they? No, how could they let this happen?No...no...NOOOO!!' I'm just saying, you are going to be so disappointed with the way this ends. Don't even bother watching it because I made the mistake of doing that and I feel as though my life is a lie. Seriously. So much time has been wasted on this drama like I can't even deal. If I were in SK right now, I would be protesting against the monsters who thought that this would be a good idea!
Was this review helpful to you?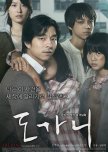 Silenced
5 people found this review helpful
I'm not even going to say anything other than this is is one of, if not the best korean movie you will ever see. Just go watch it. It speaks for itself.---------------------------------------------------------------------------------------------------------------------------------------------------------------------------------------------------------------------------------------------------------------------------------------------------------------------------------------------------------------------------------------------------------------------------------------------------------------------------------------------------------------------------------------------------------------------------------------------------------------------------------------------------------------------------------------------------------------------------------------------------------------------------------------------------------------------
Was this review helpful to you?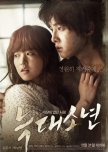 Um I really am quite taken aback by this one. I just happened to fall upon this film and I decided to watch it after seeing the preview. Although the story line was very predictable and at times tiring, it is definitely worth holding on and finishing till the end. And that's because the end is going to sadden you in a way that you didn't think was possible from a movie in which none of the main characters even die. That's the shocking thing about this movie. You look at the typical subject matter and though you are jumping in your seat as the climax builds towards the end of the film, you would never expect it to end the way it does. If you're someone who is used to tearjerkers, this is one that will hit you where it really hurts. The reason for that is because you realize that it is so much sadder for the people who have lived on, than the people who have died (although they are irrelevant to the story)-and thats what distinguishes it from most k-movies. It is in fact a love story, but its a different kind of love that isn't portrayed in most movies. I say all this to say that I love and hate this movie because it struck a nerve in me, and because it left me wanting a better life for the ending characters. That's why I gave this movie such a low rewatch value because it is painful enough the first time you watch it. That being said, overall, it is a very good movie because it delivers a strong message at the end. But you will no doubt have a love/hate relationship with this film.
Was this review helpful to you?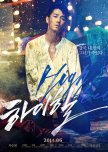 WOW! So I just finished this film and I didn't really know what to expect from it other than a stellar performance from Cha Seung Won, and rest assured he did not let me down. This was probably one of the most challenging films that he has ever had to do in his career and he brought his A game! But the film itself was also just a beautiful work of art in how it was able to blend the subtle details with the gory reality. It truly is a masterpiece that will go down in history as one of the greatest films that CSW has ever starred in. The storyline and the plot had me tuning in to every detail so that I wouldn't miss a beat and the rawness of the characters had me believing every minute of it. If I had to describe it in one word, I would say 'epic'!
Was this review helpful to you?