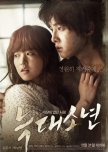 Watched this movie for both Park Bo Young (loved her in Speedy Scandal) and of course, the ethereal Song Joongki. I had high expectations and I wasn't disappointed in any way.
Although this movie was done in flashback, it was easy to follow and did not leave me confused (like certain flashback movies). The story line was great albeit a little too simple, with its fair share of hilarious antics and sad moments that had me crying like a baby. Nevertheless, the story was more than well-supported by an amazing cast. Bo Young was fantastic as Suni. She acted really well and her crying scenes made me cry MORE than her!
The star of the show has got to be Joong Ki, definitely. As much as I love him, I have never really considered him as an amazing actor (because the roles he were given so far were not so challenging, i guess). But he proved his worth in this movie due to his versatility. And catch this - he has barely 5 lines in the entire movie! This goes to show how great of an actor he is, being able to carry a story along just through actions. Super impressed!
I love, love, love this movie and consider this to be the best work of both of them so far. Will rewatch it!
Was this review helpful to you?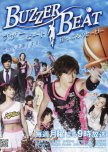 A great drama with a wonderful storyline! Just when you think you can predict the ending, the story twists again. Simple yet powerful storyline, one doesn't have to be a fan of basketball to watch.
Yamapi (Naoki) is a great actor here but sometimes he falls a bit flat, making his character feel a bit two-dimensional, though it's mostly due to his lines (not his fault - he's a great actor).
The chemistry between Naoki and Riko was wonderful, though it's true when Natsuki said their relationship is just to "lick each other's wounds" I felt that it was true, in a sense that they played more on the "dream" part than the "love" part.
I love the way they portray characters and each and every single one of the character, be it minor or major brought an interesting part to the show.
Props goes to Shuji, Mai-chan and Utsu - they were supporting actors but they were FANTASTIC. Love the way they bring out their characters!
A light hearted drama without being too pointless or too serious - great watch. You can't help but to fall head over heels with Yamapi here!
Was this review helpful to you?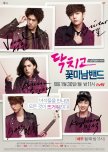 I honestly had my doubts and reservations about this drama. Like many others, i went "another music drama? really?". It took me a year to be convinced to watch it, and boy i regret waiting for a year! The drama was amazing. It tackles love and friendship without being too pretentious or fake. I guess that's the beauty of the drama - the realness of it all. Unlike many k-dramas that just sugarcoat a happy ending without really solving the existing conflict or problem, this drama fully had closure, which pleases me because it doesn't leave me hanging (hate those dramas!!) The drama's pace and writing was commendable too, and the story was great without being too overdramatized. There were many parts of the story that could be turned into the main focus of a makjang but i'm glad they didn't. Every scene was important, and it was never draggy. Most of the actors were rookies when filming SUFBB, but they don't fail to deliver. Also, the OST remains as one of my favourites; every song is so catchy! How i wish Eye Candy were a real band....i would stan them!
Was this review helpful to you?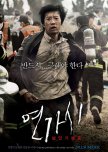 Deranged
9 people found this review helpful
First off, I admittedly watched this movie because I am a huuuge Dongwan and Shinhwa fan (SHINCHANG FOREVER) so I watched it without much expectations.
Boy, I was so wrong! It basically tells the story about Korea being hit by a health epidemic, with thousands dying for no reason. The scenes are acted out so realistically, it makes one actually feel nervous watching it because of the fear that it may come true. The acting was superb - I cannot find fault in any of the cast and the plot was tightly clinched in all the right places without it being too complicated (like most epidemic movies). I gave the music a 7 because I wasn't really paying attention to it (oops!)
Special mention goes out to Kim Myungmin for his portrayal of Jae Hyuk - my heart ached with him from start to end. He really is a good actor.
(and Dongwan just looks lovely here *____* one more reason to watch it!)
Was this review helpful to you?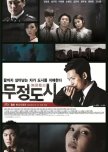 I just completed Heartless City and wow.......my first ever noir/crime drama and it made me so intrigued by the dirty, dark side of this world - drug dealings and undercover agents. Not much romance in there but the storyline although twisted as fuck is enough to get you hooked on to it.
Plot: This drama really makes you empathize with the baddies......and lets you see the good in the bad, and the bad in the good. AND THE CORRUPTION WITH THE GOVERNMENT!! Many striking similarities to City Hunter, although both are vastly different in their own ways. The protagonist in this drama is the villain, so you find yourself really conflicted in supporting what's supposedly right vs what you want to be right. Just like mind vs heart i guess.
Cast: Was absolutely blown away by JKH's acting. One of korea's finest, and I say this with much conviction after watching 48793879847928 dramas. This is his first work that i've watched and thank god i've discovered his existence, As for Nam Gyuri (female protagonist) she didn't particularly impress me here although i do like her other works (e.g 49 days). I blame her character's lack of relevance though. And i am so in love with Jinsook and Soo, they were so so good... They have got to be my favorite characters (besides Doc's Son) in this drama. Jinsook is all i ever aspire to be - classy 24/7. The rest of the supporting cast were so good too! E.g safari ahjussi.
Ending could have been better IMO. However one major gripe i have about this drama is that they could have cut down to 18 episodes because there were so many fillers e.g about ji hyungmin's dad & that reporter girl - totally unnecessary, and these fillers disrupted the flow of the drama and made it draggy towards the end.
*** warning: the first 3-4 episodes are MAJORLY confusing, just take a deep breath and persevere through because it'll be worth it!! And reading recaps help too :)
Was this review helpful to you?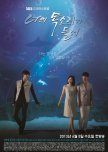 it's 2am and i've just finished the final episode...
all i can say is, wow. just. wow. this drama was just a breath of air from start to end. the plot was new and fresh, and they made law look so....interesting. i initially had my reservations about the casting, especially the two main leads because of their age difference but i was proven wrong. their chemistry was top-notch. although the drama didn't have as many typical romantic scenes as a korean drama should (i am a major sucker for that) the romance was still worth the watch. the drama had a really strong theme which carried on throughout the show i.e voices, and how every single person out there is important and worthy enough to be heard by someone.
drama had a 2-episode extension from 16 to 18. i usually hate extensions because there will be an irrelevant plot twist/draggy storyline and although i initially thought the extension storyline was redundant, i realised how important it was. i loved the ending, it was so clean and well organized (unlike NICE GUY sorry still bitter, wtf worst shit ever) all of the stories finally came together and were tied up into one neat little package worthy of an ending.
random qn: do you know what the worst feeling in the world is? it's not hate, or anger, or sadness. it's loneliness. not having anyone by your side, not having anyone who cares. i never thought i would've pitied such a grossly dehumanized satan spawn in the form of the drama's antagonist but towards the end i did, because everyone deserves to be listened to.....just goes to show how much i took away from this drama.
"don't waste your life hating someone, because even life itself is not long enough to love someone"
i really like dramas that make me ponder and think, long after the credits have rolled. rewatch value is at 6 because while it is a good drama, its not the rewatch-able kind of drama (because you already will know what will happen haha)
long story short, all i've got to say is that it's really, really worth the high ratings (7%). another daebak drama for lee jongsuk once again, i am really, really happy for him. he is a brilliant actor considering his young age and he will go very, very far :)
Was this review helpful to you?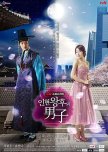 PERFECT DRAMA SO FAR (because it hasn't ended, but so far = amazing)
1) great chemistry between leads. ji hyun woo and yoo in na are PERFECT. not short of kissing scenes or cute scenes, yet not cheesy at all. no 2nd lead syndrome here.
2) ridiculously funny. especially since ji hyun woo's character's from the joseon period and doesn't know how to do many things e.g fastening a seatbelt, which leads to many laughable antics...
3) the seamless transition between the joseon period and 2012 modern korea made it easy to watch. very understandable, maybe except the first episode, but dont let that deter you from watching!!
4) unexpected! a few middle finger-pointing scenes from the actress herself. HAHAHA
please give it more love, it isn't very popular since it's a cable drama, but it's reallyyyy worth it! ?
Was this review helpful to you?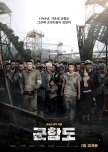 Won tickets to the Gala Premiere (and managed to see them live...hehe) and this movie was....wow!
Scenes were very very well shot, just the right amount of humour and suspense. The best actor is DEFINITELY Hwang Jung Min and the little girl that plays his daughter in this show. I was kept on my toes throughout the show. Song Joong Ki and So Ji Sub mentioned to us before the show started to "put aside all political views and just enjoy the show". Was wondering why they said that but as I watched it, I understood, because it is a really REALLY political-based show. So put aside your own political views, and just enjoy this show :)
Low rewatch value because the best part of the show is the suspense.
Was this review helpful to you?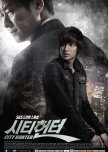 This show captivated me from the first episode. I loved how complex the storyline is: from the president, to the father, to the prosecutor.....every single link between the characters seemed real, believable, and relevant. It will get you thinking for a few episodes - and doubting characters. Is he "bad"? Or is he the "good" guy?
The acting was fantastic in my opinion. Lee Min Ho, Lee Joon Hyuk's acting chops were superb. Special mention goes out to Kim Sang Joong (Jin Pyo) and Hwang Sun Hee (Saehee). Sang Joong's portrayal of Jinpyo was so good, i hated him (and felt pity for him) so much! And i loved the character Saehee, although she was a supporting role. Chemistry between Min Ho and Min Young was amazing and you can't help falling in love with them ♥♥ (there's a reason why they're dating~~)
The cinematography was fabulous, all the shots, explosions, stunts were meticulously planned and it really got my heart racing a little bit faster. This drama was everything IRIS was not - it had amazing action directors and cinematography.
All in all, City Hunter is a drama worth watching. 10점 만점에 10점!
Was this review helpful to you?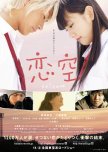 I think a movie has never got to me as this one. The cast was lovely, especially Haruma Miura. The movie is also based on a true story, so i think everyone can relate to it. Get ready for a box of tissues, because this drama will make you cry :')
This was perfect and it just shows that first loves will always remain special in your heart, no matter what.
Was this review helpful to you?