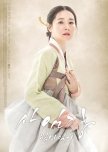 lee gyeom is the epitome of a true gentleman
God knows how much i love his character. the one who would clear the path for the comfort of the person he dears, a person that remains loyal even after all those years of finding solace by wandering, a man with virtue. on the last episode when they recap lee gyeom's life i cried shit loads of tears. i felt terribly happy for him (terribly because of his tragic life; happy because he found his inner self in that tragedy)
and of course Saimdang. this drama depicts her journey from a carefree teenager to a mature woman. Saimdang has to be the strongest female character i've ever known, having to go through such ordeal in life. an obedient daughter to a loving mother and a respectful wife. i swear her patience and perseverance are on a whole new level. and i really love her conversations with her children especially the one she had with maechang under the blooming trees so heartwarming and she's very well composed.
my favourite part of this drama is of course the romance. No u dont have over the top lovey-dovey romance in here, no u dont have romantic scenes with all the sugary conversations that makes u want to jump off the window due to the sweetness. the romance in here is very subtle. u know there's love but u can't see it, u just feel it's there (i'm not making any sense here, too blinded by their love). the look on lee gyom's eyes every time he look at Saimdang is so deep that it pierced through the screen right into my heart XD.
now for the plot i think the modern part is totally unnecessary because; 1. very little screen time 2. it feels out of place. i read people commenting on how the plot is very cliche with political fights and vengeance etc. honestly that cliche plot is critical for the characters development. it's not that bad, the plot was just okay but interesting enough to make me watch it until the end. one thing for sure is that this drama is really really really slow and i usually drop slow dramas by 3-10 episodes in but this drama? theres something about it that kept me going, weird enough i dont know why. if and only if they had not cut the episode to 28 i personally think the ending would be better. u know when they introduce the characters they write the character's future below the name, like how woo was supposed to be an artist hyun rung a successful scholar. i thought they were gonna show it but no hmm. all and all i really love this drama and will definitely watch it again.
Was this review helpful to you?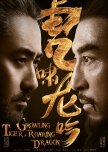 honestly i like the first one better because of the relationship between characters although plot wise this is better. i dont understand SMY relationship with ZGL his no 1 rival, SMY relationship with Cao Rui (his character is a little offbeat), oh and the eunuch(i forgot his name) seriously i dont understand the connection between him n CR. the only character i care about is Bai Ling Yun. shes the most rational and sensible one in this drama.
also the fight between SMY and ZGL is a little bit on a stretch. i think almost half of the drama is just about them fighting which is suuuuuper slow (hence the 8.5 rating). i personally think the drama doesnt start until episode 29.
i have 2 problems with the sequel:
1. How SMY is partial towards his sons. for instance during war, he kept the other generals in the dark and only discuss military plans with his sons. that leads to dispute and loses. worst he didnt even bother to explain when one of the generals asked him of his refusal to attack. it did not just happen once but all the time!!! the war with ZGL was so frustrating to watch due to SMY attitude and his sons especially zhao.
2. I know the writer is trying to lighten up the mood by throwing in a bit of humour into the drama but often times it feels out of place especially to SMY character. like they are in a serious discussion then suddenly SMY being all goofy. bummerrrr. it was well done for the first one but not in here because the sequel is heavy in war/politics
but the gush of emotions towards the end is so real. maybe if i were to rewatch id just rewatch the last 15 episodes XD. also Shi and Hui is super loving they remind me of Ping Zhang and Qian Xue <3 my fav couple in NIF2
still a good watch tho
------
edit:
after watching "Three Kingdoms", i have just realised how poorly done this drama is (plot/ character wise). my view on the war between SMY and ZGL still stand, the three kingdoms does it better. i was not at all bored like i was in this drama. and i finally understood the significance of "the dress", and ZGL relationship with SMY. i was emotionally connected to their rivalries after watching that drama. but there are also things shown in this drama that i really really like, like the dynamic in Sima Jia
Was this review helpful to you?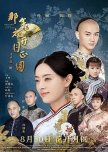 This review may contain spoilers
This is a very well crafted drama. the directing, the costumes, the casts, the quality, the characters are all executed excellently.
what won me over:
Characters:
Honestly, after Wu Pin i cant see anyone that can compare to him. he is too perfect that i dont know how shen xing yi is going to surpass Wu Pin's love for zhou ying. but i was wrong. i hated SXY, i hated him so much, i was annoyed by him initially but over time his character develops and u can see he loves ZY just as much as WP loves for her. he mature up, and try his hardest to win her over and he won. the process of winning her over was what won me over with this drama. he was a spoilt, childish, self-centred brat who only knows how to have fun. after a big blow between him and ZY, he decided to change. i was really blown away by his changes. he became a more responsible, diligent, hardworking, loving and ultimately patient man.
and then, theres zhao bai shi. he is such a true gentleman. even after wu yi has slandered him, even after him finding out the truth never once he mistreated her. even when he was forced into it, he respected her oh god what a guy! and despite his close relationship with ZY he still oblige his duty.
Was this review helpful to you?