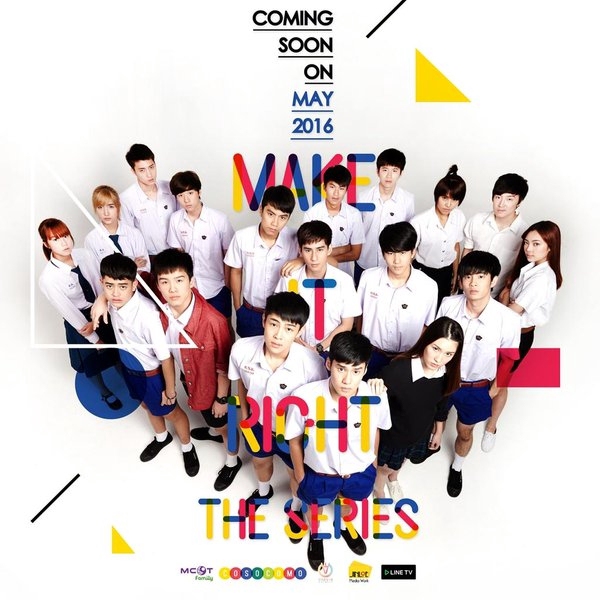 Make It Right: The Series

(2016)

Based on the popular BL novel "Make It Right", this drama follows the adventures and love lives of high school students. Fuse is a gentle and sensitive boy who is heartbroken because of his girlfriend who cheated on him, so he tries to get over her by getting drunk with his friends at a party. However, he meets his friend Tee there - and ends up sleeping with him that night. How read moreis he going to cope with his new feelings for another boy and just how many boys who struggle with the same feelings are there at his school?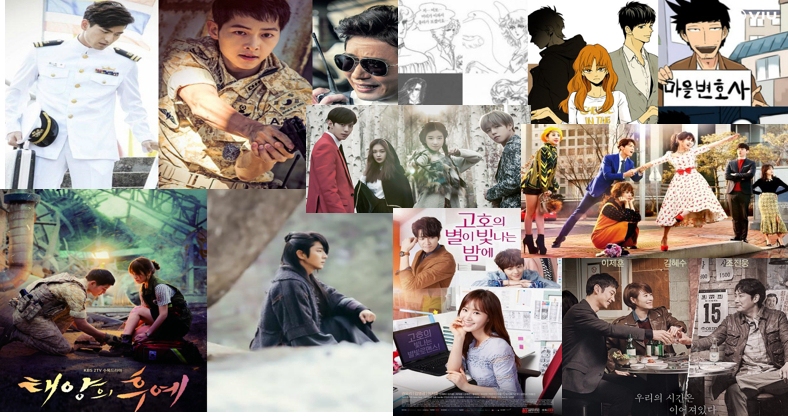 2016: Asian Drama Trends Year of......
Every once in a while, there seems to be a new trend going on. AmandaMarta has you covered by listing the hottest 2016 Asian Drama Trends along with notable historical trends.
Overall

10

Story

10

Acting/Cast

9.0

Music

8.5

Rewatch Value

10
Simply the best drama about boy's love you'll ever find. And for me, personally, it's the cutest and funniest drama I've ever found. The chemistry between the characters is simple marvelous, and truly something you won't come across often. It made me swoon frequently. I had to rewatch every episode that came out as I was looking forward to the rest. I spent hours upon hours looking up things about the actors
read more
(which is definitely a huge bonus you'll get with this drama. The actors are as cute as their characters are!)

For the negatives, the acting is a little awkward in the beginning, but as the drama progresses and the actors become more comfortable, it gets much better. Also, you have make sure you find a proper subber. The first time I watched the first episode, I was as confused as Psyduck. After finding a more accurate translation, it become more understandable and more enjoyable.
The music has surprisingly low ratings compared to other categories, and I can understand. It's not mind-blowingly perfect, but I find that after a few episodes, it's very easy to get hooked to. Looking up the lyrics to the songs also helps, because they are very connected to the drama, and it makes you appreciate it more.

Overall, this is a drama I would happily recommend to anyone who is interested on some cute guy on guy love. I'd also recommend it to anyone who is simply curious about it, or enjoys cute romance regardless of the genders in question. It's great for almost anyone :)
Overall

10

Story

10

Acting/Cast

10

Music

8.5

Rewatch Value

10
For us in the UK and I expect the western world this show is truly amazing. We could learn a lot from an Asian country on how to make proper gay dramas. I urge all to watch and enjoy, you don't have to be gay to enjoy the fantastic story line. So far its been a story of wonderful friendships becoming couples and I hope that the stories do not end the
read more
same way as many Weston stories which tend to end in some kind of break up, but ive not read the book so waiting to see what happens.
Thanks also to those on YouTube for the English subs [uncut] as without them we would never have know such wonderful talent.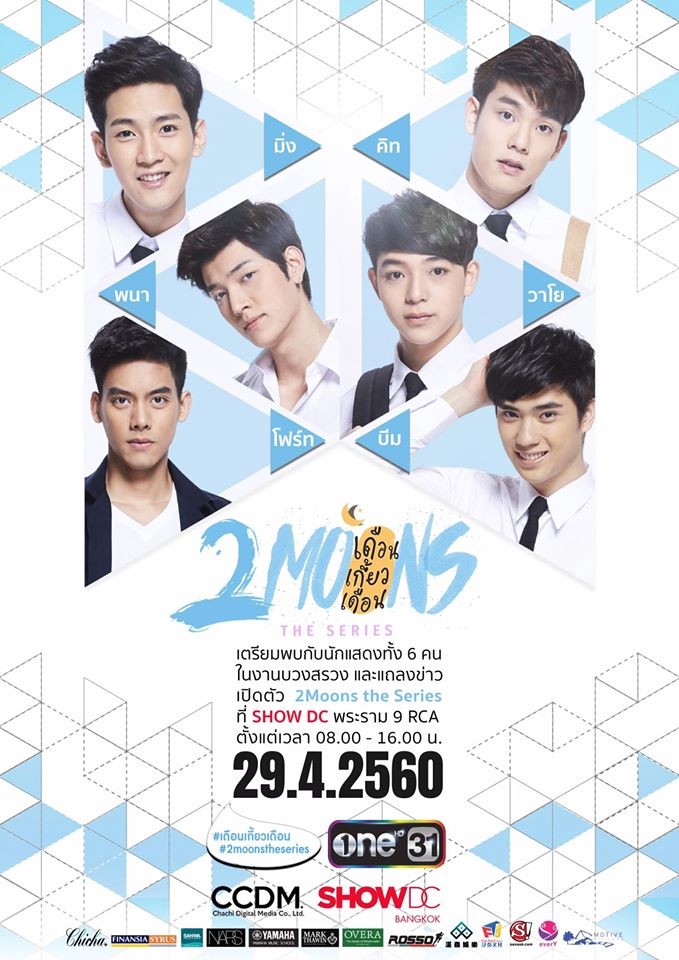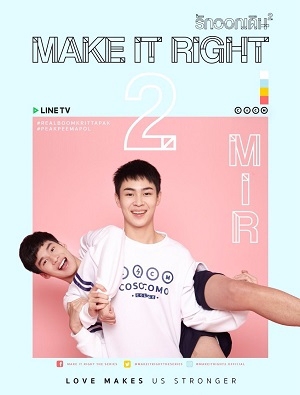 Hoping for season 3, Season 1 all the actors are new except for some from Love Sick the series but most are only supporting, as for the main cast, Fuse (Peak), Tee (Boom), Fame(Ohm) and Book(Toey) all of them are good especially Fuse and Tee, their love for each other after many setbacks at the end they are together again, same with Fame & Book.
For the story lines season 1 looks more innocence however, season 2 most of them have grown up and are more open in their acting can consider Make it right 1 & 2 is still the best BL series so far.
Some may find season 1 is better than season 2 but we shouldn't compare between series because every season have a different story to tell. anyway seriously hoping if the producer is reading this comments there are many hoping for seasons 3.
Lastly line to the directors (I understand season 2 have a few assistant directors) and producers, staff and all, you have done a great job for giving us this series and for Making it Right!