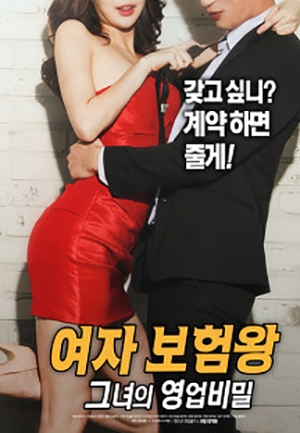 Insurance Queen : Her business secrets

(2017)

Hye Kyung is the best insurance queen there is. Everyone is jealous of her talent but Hye Kyung doesn't tell anyone about her know-hows. Her junior insurance planner Hyun Joo is always watching Hye Kyung from afar but she's depressed because she doesn't get good results. In the end, Hye Kyung gives Hyun Joo some tips.
Native title:

여자 보험왕 : 그녀의 영업비밀
Overall

6.5

Story

6.5

Acting/Cast

7.5

Music

7.0

Rewatch Value

5.5
A very bad film of elements, the narrative is good but the story does not help in anything, besides simple abuse of sexuality, cinematography is bad, one can notice the quality of the cameras and the positioning, not to mention precarious scenarios and horrible lighting , Typically seen in low-budget movies.
The cast is good, acting as well, the soundtrack is only present in the form of adjunct scenes, nothing that deserves
read more
to be featured, "Insurance Queen: Her business secrets" is just another movie of adult comedy and drama.