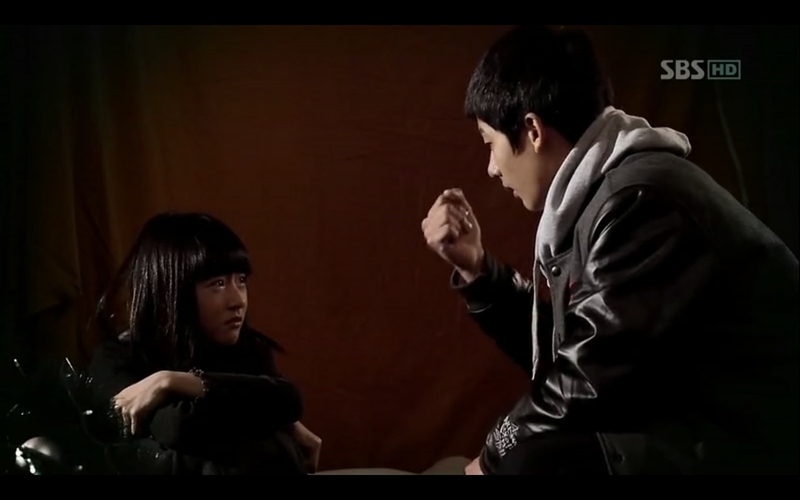 Portrait of a Beauty (2008)
Born to a family of established court painters, seven-year-old Yun-jeong is a young girl gifted at painting. However, the pressure is on her brother to carry on the proud family tradition, as women aren't allowed to become professional painters. While her brother trains to take his place in the court, Yun-jeong helps him out by secretly painting for him. The little girl's life is turned upside down when her brother kills himself. read moreIn order to preserve the family honor, she is forced to take her brother's name and lives as a man. Yun-bok's genius and talent captures the heart of another great master of the time, Kim Hong-do.

But her daring depictions of women are condemned by the royal institute as obscene. Yun-bok meets Kang-mu and falls deeply in love. For the first time, she feels the strong desire to abandon everything she has built and simply be a woman in front of the man she loves. Kang-mu sacrifices all for his love as well. Kim Hong-do, who loved the genius of his best student, ends up loving everything about her, and Seol-hwa, a Gisaeng at the courtesan house, possesses a love for Hong-do that turns into fatal jealousy. The secret behind Shin Yun-bok's masterpiece, Portrait of a Beauty, is finally revealed after 250 years of silence.
Native title:

미인도

Also Known as:

Miindo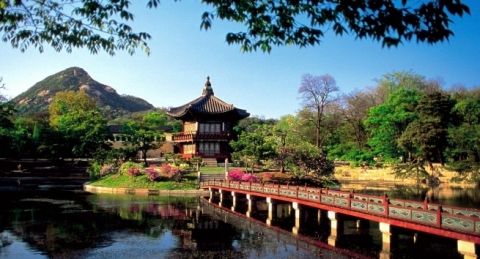 Beloved Actors: Korean Edition
This is the third and last part of my article about beloved actors. I hope you'll enjoy it and please share your opinion.
Overall

8.0

Story

9.0

Acting/Cast

8.0

Music

8.0

Rewatch Value

5.0
Im not a fan of historical movies/dramas but this one I was quite fascinated with. The premise attracted me and the way the story was carried out was unpredictable right till the unsatisfying ending. I thought the acting was fantastic but I did not like any of the characters except for Kim Na Gil's. I would have also enjoyed the movie better if they got another actress to play the female lead.
read more
This is a movie I'll only be watching once although it is rewatchable.
Overall

8.0

Story

7.0

Acting/Cast

8.0

Music

9.0

Rewatch Value

8.0
What to say, I just watched the movie and find it difficult to breathe, that's how much i cried.
(My review may not be 100% accurate due to the fact that I've already seen the drama version which may change my view point fore which I may be prejudiced)
Reviewing this movie is rather difficult, partly because I've already seen the drama (Painter of the Wind), which makes it hard to top.
read more
Honestly, by no means was the movie better than the drama, that might be because I watched the drama first, however those are my honest thoughts. The plot in the movie is so different to the drama that it made me confused. The plot was, in my opinion, hard to follow but eventually you'd get that ahah moment. (Please note that this is also due to the fact that in these historical dramas I find it hard to tell the older men apart, I was never really sure whether it was the teacher or the father, and still don't know). However good this movie is, I feel it is lacking, not in acting or how it was filmed, but the story was incomplete. I felt that way too little important things were left unexplained, that is the troublesome thing about making a movie, so much to tell but so little time. And by the way, although it doesn't disturb me too much, the movie was rather explicit much more than I'd like.

Disregarding all that I've said, I recommend this movie to you, whether you've already seen the drama or not, it is worth the watch.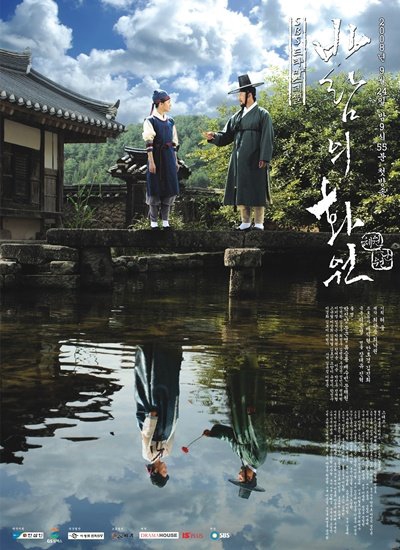 They are both based on the same novel, but I think Painter of the Wind does it better.