If you're still experiencing technical difficulties, please report it
here
.












Annyeong, my lovely drama fellas!

 

♥
Some facts about me.
~~~~~~~~~~~~~~~~~~~~~~~~~~~~~~~~~~
♠ graduated in 2002 (guess my age)
♠ childhood dream occupation: chancellor, pathologist (big dreams, big dreams...)
♠ current occupation: in the process of becoming a medical assistant (almost the same as a pathologist)
♠ master of procrastination (wanna learn? I'll teach ya~)
♠ hopeless addict to all kinds of stuff (the ood ones and yes, food included)
♠ hopeless collector of all kinds of stuff (some day you'll need 'em all)
♠ PS4 gamer (although my game collection is kinda small)
♠ painter ( traditional advanced, digital beginner)
♠ writer (well, you don't wanna know...)
♠ book lover (if there are letters, symbols, anything, count me in - yes, I favor fantasy)
♠ sucker for soundtracks (and orchestral things - who isn't~)
♠ non-Kpop addict (though occasionally)
♠ horror lover (who gets easily scared)
♠ non-watcher of Boys Over Flowers (strong resistance)
♠ learner of the Korean language (but again master of procrastination)
♠ mole ( digging up things if it's worth the effort)
♠ Mass Drama Shower Scene Scavenger Hunt
♠ currently participating in the  2017 Drama/Movie Challenge
My Number Ones.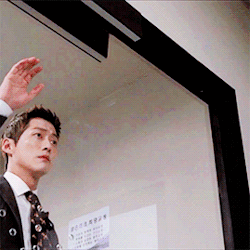 and some more~
---------------------------------------
Want to add me on MAL although I'm not active there?
http://myanimelist.net/profile/xXabsintheXx

----------------------------------------------------------------------------------------------------
My Number One Game?

~ Final Fantasy ~
Yeah, I'm a little obsessive with this...♥
~~~~~~~~~~~~~~~~~
International loves:
♥ James McAvoy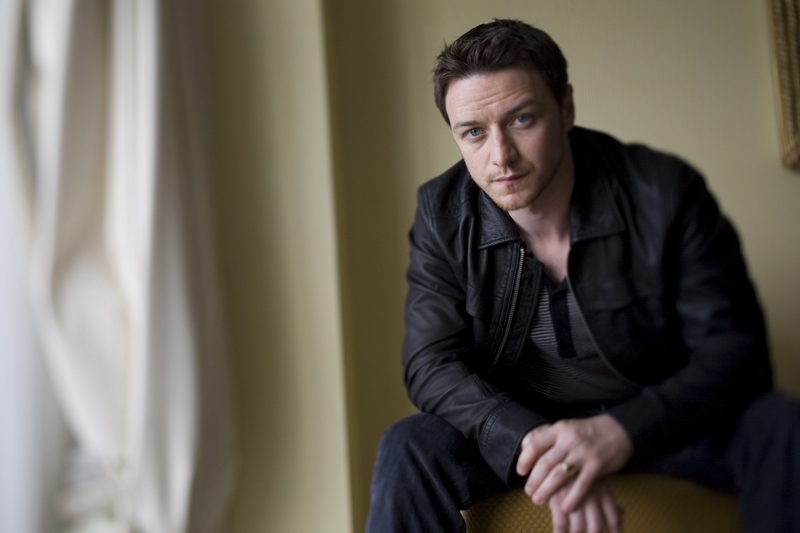 ...
and some more, of course.
...
My conclusion...
I'm obsessed, I guess.

------------------------------------------------------------
My rating system:
(borrowed from ViolinGal until I have my own - matter of procrastination :P)
10 - Absolutely perfect--touching, and either impeccably written (or my enjoyment levels went through the roof).
Highly recommend

9.5 - Pretty darn close to perfect and a stunning drama. My enjoyment levels were extremely high.
 Highly recommend
9 - An amazing drama that was very well put together. I thought it was fantastic!
 Highly recommended
8.5 - A really good drama that was very enjoyable and a fun ride.
Highly recommended
8 - Well above average in most parts and very entertaining.
 Recommended
7.5 - For the most part, it was well put together. A nice watch.
 Recommended
7 - Some flaws, but not enough to deter from enjoying and watching.
 Recommended
6.5 - A little above average. Enjoyable, but it has some problems.
Recommended with a grain of salt
6 - Only slightly above average. Some pretty big problems/inconsistencies, but still more good parts than bad.
 Recommended with a pretty big helping of salt  
5.5 - Pretty darn average. Some enjoyable parts, but also some pretty bad parts.
Recommended only for certain moods
5 - The definition of average. Equal parts good and bad.
Recommended only for certain moods  
4.5 - Slightly below average - we are encroaching on bad territory here. Some good parts, but not enough to make-up for the bad.
 Don't recommend
4 - Below average - only a few good parts, but it's crushed by all the badness.
Don't recommend
3.5 - Really below average. I didn't enjoy it, and there are only a couple parts I liked. I rolled my eyes waaaaaay too much.
Don't recommend
3 - Bad. Just really, really not good. Maybe only one small thing I liked.
Don't recommend
2.5 - Terrible. It was extremely frustrating and I have trouble picking out things I liked.
Don't recommend
2 - Horrible. Don't understand how anyone could possibly like it and I'm confused by anyone who rates the drama high.
 STAY AWAY!
1.5 - Horrendous. Bad everything and it's a miracle that I even got through it.
STAY AWAY!
1 - A Travesty of a piece of work. Everything went horribly and I hated it. I forced my way through it and probably fast-forwarded waaaaaaaaaay too often. Probably even makes me mad and I'm angry I can't rate it a .5!
 STAY AWAY!
Statistics
130d 11h 5m
ALL TIME
3,143 episodes, 193 shows
4d 23h 58m
ALL TIME
65 movies
List Updates
Plan to watch

10 hours ago

Plan to watch

10 hours ago

Currently watching

12

/50

7 days ago