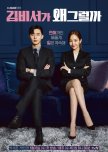 Bosses are similar tough female lead unrequited love the Boss does not know how to Express his feelings at first gets better along the way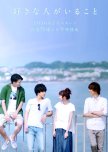 The same romance feel where the guys just doesn't know how to show his love, but gets better along the way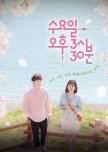 They both have a similar office setting where the main female actress is working with her ex-boyfriend. Also, these are two short drama series.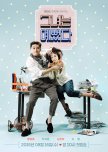 Pretty similar office rom-com dramas. They have the overlapping "mean boss" and the awkward but lovable main female lead. Both very enjoyable!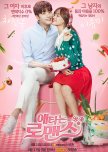 Both are cute fluffy romances about a relationship between boss and employee.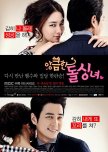 Both of the shows are in office settings. The female leads in both shows are strong and very funny. There's also a love triangle between the girl, her ex, and her coworker.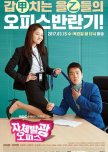 Both of the shows are in office settings. They both have angry bosses.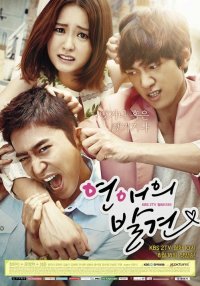 When I watched Go Ho's Starry Night, I thought there are some similarities with Her Lovely Heels. But I think if you're into stories that involve a love triangle between a woman, her new guy and her ex-boyfriend I think you should watch Discovery of Romance and Go Ho's Starry Night.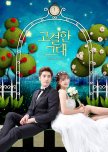 Both are short dramas with that good feeling of sweet romance. Both male otp look cold and sometimes rude. Both female although bright and good at what they do appears a little submissive to the guy.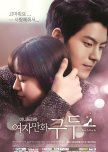 Both have really short episodes. Both are extremly cute, and both are office romances. But in this one the girl likes the boy first and you don't have as much other love interests.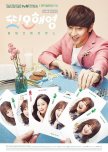 Somehow both of these dramas have the same feel when it comes to the main female leads. Both of them are teh center of the story, both of the are simple, kind, fun loving and easy going characters. No mind games, or hard to get or holding back when it comes to love.The male lead is the cute/angry man in both of these. They both just have a very similar feel!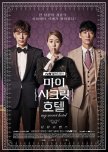 same love story happening inside the company. a love triangle dilemma.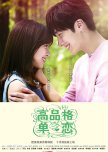 Both are dramas with short episodes and quick rom-com watch. Jung Il Woo's acting is a plus and High-end Crush leans more towards comedy.