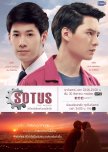 Both are cute BL series
Both have the Junior/Senior relationships
Both are set during university life
Both have the University Moon thingy
Both have Pink Milk (Idk it felt right to mention xD)
and Both are just production perfection
You wont regret watching :)
The acting is perfect in both and the story lines may be a little different but still gives you the same feel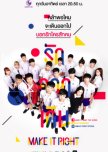 Has a similar school setup, where the development of several couples are followed. It has a similar feel, and if you like this type of school romance, then this should be something to check out.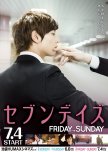 Both feature Boy's Love as a central theme, with a senior-junior relationship in high school (for the Seven Days series), or university (for 2 Moons series).
PS: "Seven Days: Friday - Sunday", is the second of a 2-part series.
The first part is "Seven Days: Monday - Thursday" - watch this part first. Please do watch both parts as they are both halves of a whole. With each part lasting approx. under 1 hour 30 minutes, it will only take approx. 3 hours to finish.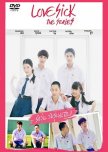 These dramas remind me of each other a lot. The flow and pacing is the same and they really do have the same feel to them. The stories are quite different, with 2 Moons also drawing from Sotus the Series, especially with the Pink Milk, but both Love Sick and 2 Moons have multiple BL pairings that play off of each other.