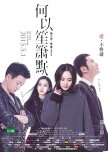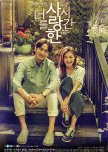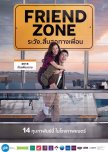 The overly used drama or movie trope but still manages to capture our hearts:

"Bestfriends turning into lovers"

Will get you frustrated sometimes on why they have to deny their feelings for so long, but then again, you will understand that, they do not want to ruin the special friendship that they have. But will finally realize that it is worth to cross the line and go on and follow their hearts. In the end, love wins for everyone.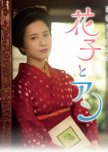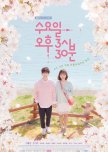 Both are short and light dramas about a boy and a girl who are friends and have known each other for years, and who are comfortable moving in with each other when they need a place to stay. In both dramas the FL has recently broken up with her boyfriend, and in both dramas the ML is good at looking after and cheering up the FL in his own way. In both dramas the leads try to ignore / deny their growing feelings for each other.