Where to Watch Angel's Last Mission: Love Episode 6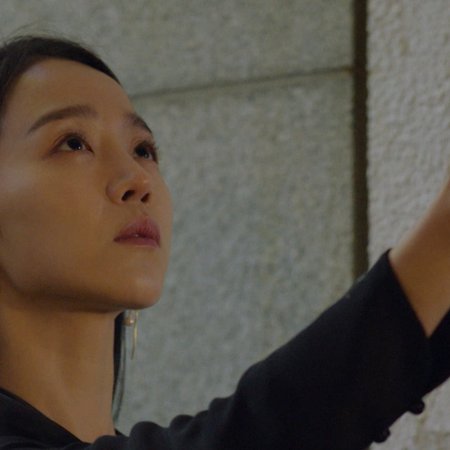 Angel's Last Mission: Love Episode 6
Kang Woo's Suggestion
---
---
Yeon Seo and Dan go to the columbarium together, and it suddenly rains again. Kang Woo suggests that Yeon Seo should dance again, but she refuses. Yeon Seo gets to know that Kang Woo was the one who saved her on the day of the accident. Ni Na's family goes to Yeon Seo's house to celebrate her recovery, but Yeon Seo gets furious. (Source: KOCOWA)
Angel's Last Mission: Love Recent Discussions
Reactions
*smack* "Are you crazy?"
Ah, so Kang Woo is a super fan. Though even Kim Dan can see that Kang Woo might very well be Yeon Seo' rib! LOL! Archangel Hoo's comments about this being the 21st centruy were priceless! But so awesome.
Honestly I feel quite bad for Ni Na's father. He got the picture clearly that his wife is quite capapble of stopping someone from getting their eye transplant, murder, and then spying on her own niece. Holy crap. Yeon Seo's should be super afraid. Also, smarter. How many attempts have been made on her life?? Girl has got to change and do something. Like maybe downsize to a safe house with no servants to spy and plot against you? Since that was her first, and correct assumption. I'm relieved she was right.
"Quit bing adventurous with my body."
Ummmmmm. Is Yeon Seo the real pervert? Or did something get lost, or in this case added, to the translation?
Well that was fast, no more pity for Ni Na's father. Because he clearly knows what his wife is doing. Then he sets it up so that they throw a surprise party for Yeon Seo so that she can get the evidence. The woman could have blinded, if not killed, Yeon Seo with the first attempt. Now wonder Yeon Seo is that way. Her own family only has evil intentions.
I wonder how long it's gonna take Kim Dan to start protecting Yeon Seo. I know he's an Angel, but that doesn't mean he's stupid. He should know how people owrk. I mean he was in charge of animals, but that shows the ugliness as well as the good in people.
Ha-ha. Yeon Seo's butler knows what she's doing. Getting Kim Dan drunk was the only way they'd both compromise themselves. That whole dance was very cute! She was charmed.
So Kang Woo is her rib and Kim Dan is supposed to help her love. Yet, Kim Dan already is back tracking on thinking Kang Woo is her distny. Not to mention all the fan service Kim Dan is laying on Yeon Seo. He's supposed to be helping Kang Woo get the girl, but Kim Dan will be her fated one. Or something.
Not to mention is the girl Kang Woo keep pulling up his sister, or old romance?
Oh, the whole dog chocolate thing was so stupid! Kim Dan would know chocloate kills dogs! Why are they making him so pathectic and clueless! He is residing in the human world. I'm sure he's taken puppies lives over chocolate misshaps. I guess getting a clueless male lead is just as annoying as the female lead. Especially when it's clear they should be smarter and have this knowledge!
Was this review helpful to you?
"Someone who exists just for you. Let me be frank. The goal of my life . . . is you."