Where to Watch Angel's Last Mission: Love Episode 5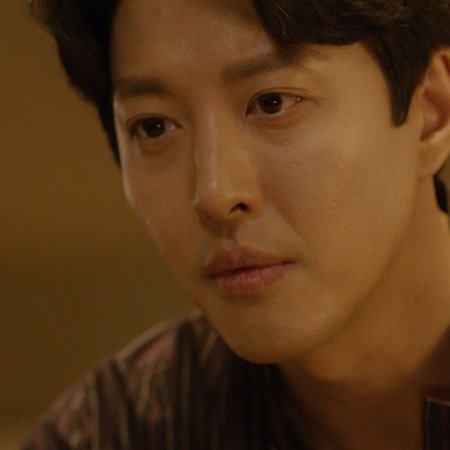 Angel's Last Mission: Love Episode 5
Yeon Seo Gets to See Dan's Wings
---
---
Yeon Seo sees Dan's wings, but she thinks that Dan is just a pervert. Kang Woo comes into Yeon Seo's house, and Dan thinks Kang Woo is the culprit. Kang Woo meets Ni Na on his way home, and they have dinner together. During the meal, Ni Na goes to the restroom, and Kang Woo notices that she went to the restroom to throw up her dinner. (Source: KOCOWA)
Angel's Last Mission: Love Recent Discussions
Reactions
Poor Kang Woo didn't get to meet and greet Yeon Seo how he wanted. Not sure if he would have fared any better. At least he came back and an Kim Dan's lack of driving skill (new he couldn't drive!!!) helped him. Kang Woo's interesting in Yeong Seo and the background check he wants run on Kim Dan seems weird. Not to mention everyone is thinking Kim Dan did it. Though I have a feeling Yeong Seo doesn't believe it at all.
While I'm glad anorexia among ballet performers is being addressed I don't think it was handled right. Ni Na seemed to obvious a choice for it. Plus, ballerina's have to be super smart about what they do. If she's a prima ballerina she should be having broken bones and not be able to perform right. Anorexia and ballet don't mix well for long periods of time. Not to mention that Ni Na just rushing to the bathroom like that was super awkward and a dead giveaway. Not to mention that she was stalking Kang Woo.
Finally got a truly heart warming moment with Yeon Seo as she visits those she loves. I found her words very moving and I'm glad she has remorse. I was very worried. I love how Kim Dan's boss, Archangel Hoo, just keeps popping up to help him! Especially when he was hinting that Kang Woo was destiny? That would be super refreshing that the first male lead is gonna help the second lead get the girl? Though I doubt that. Still it would be cool.
I keep bouncing all these ideas around that I think would be cool, but it's not happening. Though I am truly curious about the window thing not being an accident. Sure they broke the window. But how did they get the chandelier to fall at just the right time???! No really.
Oh, and those OSTs were on full display! Marvelous!
Was this review helpful to you?
A beautiful moment! Gorgeous music, lovely glowing wings, Kim Dan being stoic as he walks on glass. "What are these?" Yeon Seo is too cold hearted to realize the gift of real Angel wings that just saved her. She thought they were for "perverted things"? Um, what perverted things? I mean why does she got going on in HER mind??!! At least she finally remembered his feet! Not to mention his Angel power's seem to heal things, because that would have hurt.